Films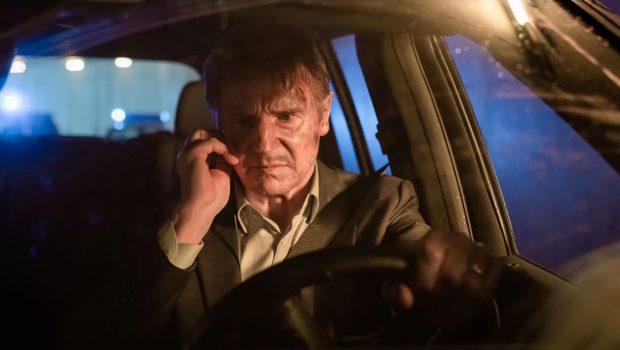 Published on September 23rd, 2023 | by Harris Dang
Retribution – Film Review
Reviewed by Harris Dang on the 22nd of September 2023
StudioCanal presents a film by Nimrod Antal
Produced by Andrew Rona, Alex Heineman, Jaume Collet-Serra, and Juan Sola
Starring Liam Neeson, Noma Dumezweni, Lilly Aspell, Jack Champion, Embeth Davidtz, Matthew Modine, and Arian Moayed
Cinematography Flavio Labiano
Edited by Steven Mirkovich
Music by Harry Gregson-Williams
Running Time: 90 minutes
Rating: M
Release Date: the 21st of September 2023
Retribution tells the story of Matt Turner (Liam Neeson), a financier undergoing hard times. He and his best friend, Anders Muller (Matthew Modine), are struggling to keep clients at his institution Nanite Capital. Meanwhile, Matt appears as a deadbeat dad before his devoted wife, Heather (Embeth Davidtz), and two children, eldest son, Zach (Jack Champion), and youngest daughter, Emily (Lilly Aspell).
To deter himself from his career rut, Matt drives his two children to school. However, he receives a call from an unknown number who informs him there is a bomb under the car seats. If he does not comply with the caller's instructions, he and his children will die. To keep his children safe in a race against time, he must complete a series of dangerous tasks while uncovering why he is the target. Meanwhile, a resilient cop named Angela Brickmann (Noma Dumezwani) is on his tail.
Ever since his popular foray into the action genre in the thriller Taken (2008), Liam Neeson has become the go-to guy on leading studio-led B-grade action flicks. These are easily digestible, unpretentious, and energetic pieces of escapism that deliver exactly what they promise. In other words, a Neeson Season project (a moniker adoringly taken from this comedy YouTube video by Legolambs) that shows Neeson kicking ass and taking names. Retribution fits directly into that bill, but is it a good example of escapism?
The director of Retribution is Nimrod Antal, a Hungarian film director best known for entertaining genre exercises, including the sci-fi action sequel Predators (2010), the one-location horror film Vacancy (2007), the one-location heist thriller Armored (2009), and of course the dark comedy thriller from his native country that placed him on the map, Kontroll (2003). As such, one would expect a Antal and Neeson collaboration to be promising. As a fan of Neeson Season escapism, it is unfortunate to announce that Retribution ranks alongside the bottom of the barrel.
For a film relying on a race against time, it is surprisingly sedated. Director Antal and screenwriter Chris Salmanpour offer no innovation to the inspired premise, which is surprising for Antal given his previous films were always energetic. Instead, he leaves it to the actors to carry the story's emotional weight. Given the rote script, predictable storytelling, and bereft characterisations, the actors have nothing to work with and are left in the dark. Speaking of the cast, Neeson overacts by growling his lines and sweating uncontrollably to lend power to the pathos. Meanwhile Dumezweni lends nuance, grace, and dignity to the underwritten role of Angela. Davidtz, Champion, and Aspell emote well while Arian Moayed overacts to an entertaining degree as Matt's client Matt.
The script delves into numerous yawn-worthy cliches but without vigour. The deadbeat dad on a path of retribution and redemption, a resilient cop on the trail of the lead, and children who resent their father until they sympathise and respect him are just some of the cliches that leave nothing to the imagination. Even the reveal of the antagonist is woefully predictable. Think of it this way: if the antagonist was an unknown person, the drama would be left underwhelming and anonymous. If the antagonist was a member of the cast, who do you think would be the culprit? You be the judge.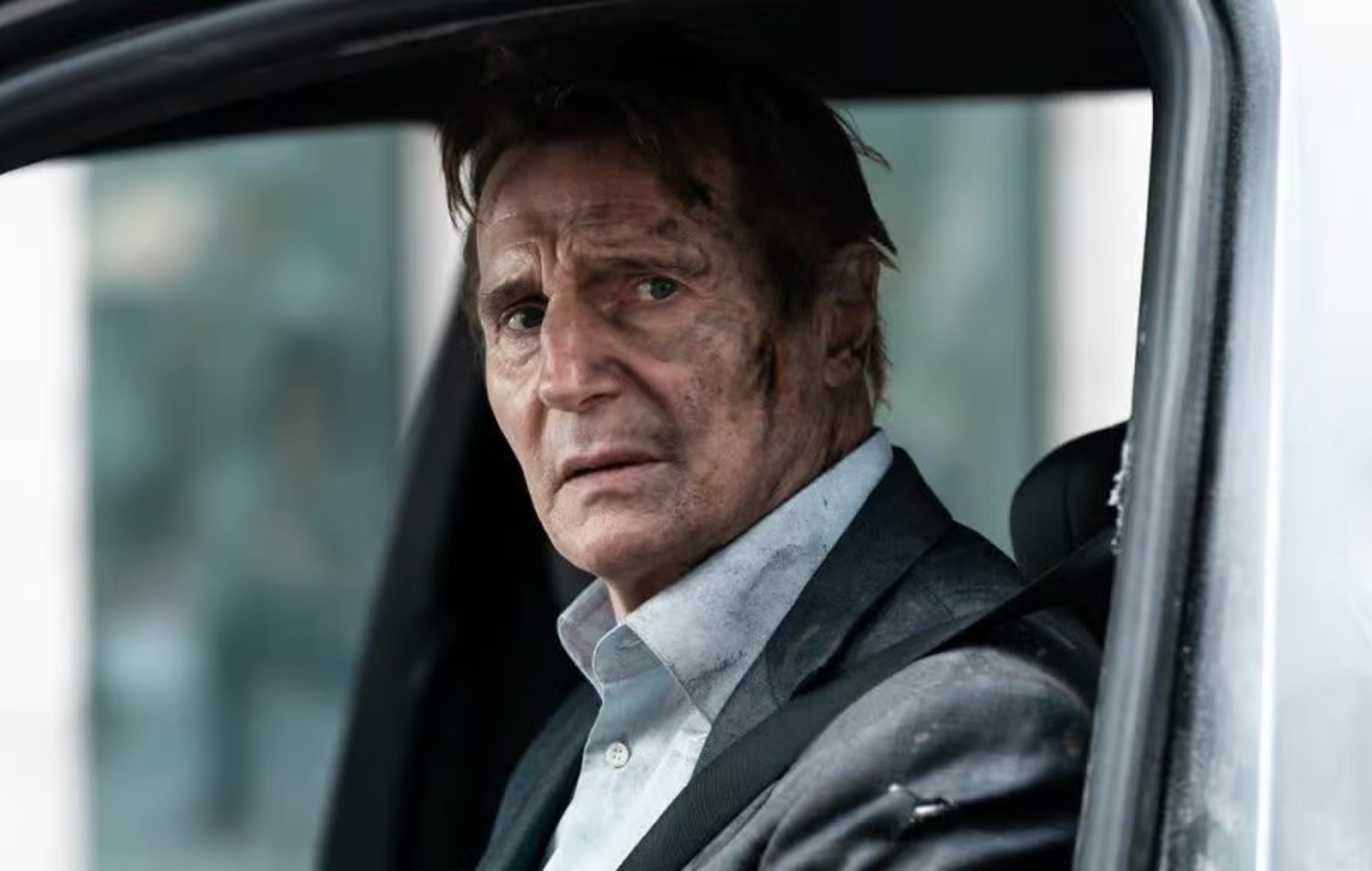 Overall, Retribution is another underwhelming entry in the Neeson Season that follows middling films such as The Huntsman: Winter's War (2016) and The Ice Road (2021). It delivers nothing more than the bare minimum of Liam Neeson's watchability.
Summary: As a fan of Neeson Season escapism, it is unfortunate to announce that Retribution ranks alongside the bottom of the barrel.