Comics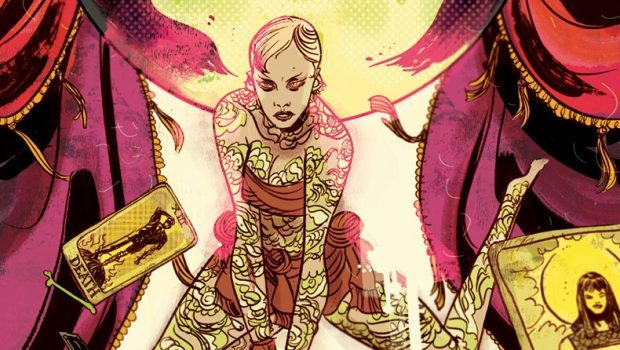 Published on August 29th, 2017 | by Dana Folkard
RETCON #1-3 ADVANCED REVIEW
Summary: An intense, entertaining and highly enjoyable read, with detailed and striking art.
Writer, Matt Nixon, and artist, Toby Cypress, have teamed up to create Retcon, a fast-paced, time-hopping series, where paranormal adventurers work together to prevent the total destruction of Earth by collapsing realities and resetting timelines. If they fail, the automatic kill switch is activated and they are forced to start all over again!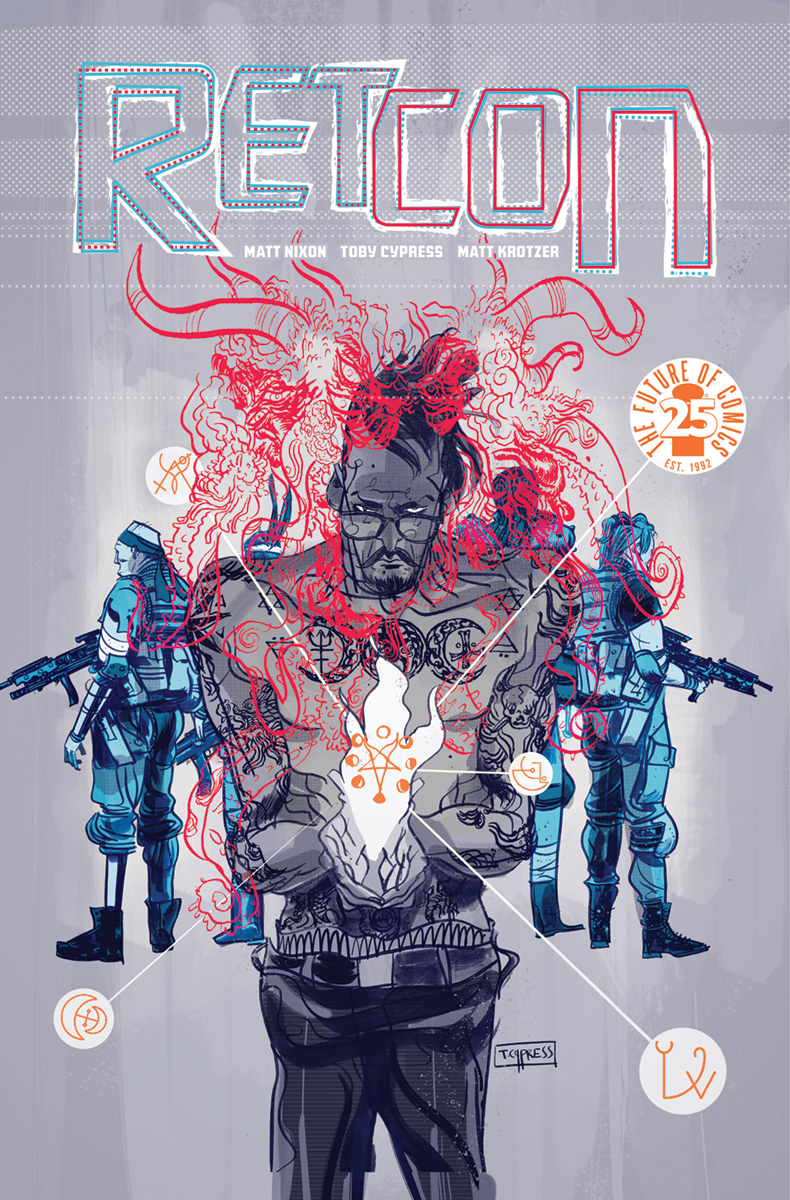 We begin this adventure at an AA meeting, where we see ex-serviceman Chris Dodge, a.k.a. "The Animal" a lycanthropic shapeshifter, spilling his guts to his support group about his stint in the military, which just so happens to involve exposing highly sensitive government secrets…a big no no! Enter Brandon Ross, a secret government paranormal agent who is under strict orders to bring Dodge down. There is more to Ross than meets the eye, as he possesses a "unique burden" as a Demon Binder, a rare person who shares their body with a powerful and ancient entity, called Merry Sue. Ross is torn, as he struggles with his moral compass and the burden of  being forced to murder an old veteran, and after going against orders and betraying his partner, he is thrown headfirst into a series of mind-bending, reality warping events that will change the course of time forever. There is something rotten in the chain of command, and it's up to Ross and an uncanny ensemble of paranormal adventurers to get to the core of the rot.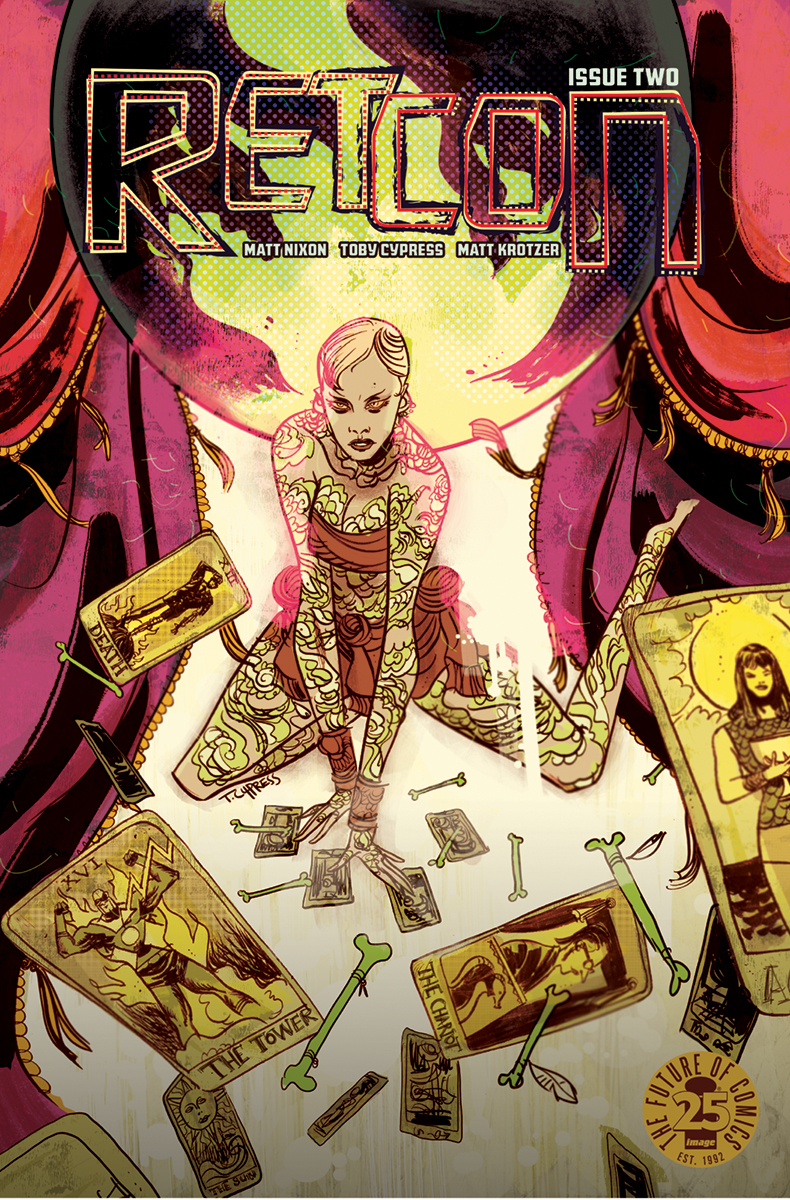 What an excellent and exciting introduction to this series. Matt Nixon has crafted an intense and compelling story, that from the get-go had me hooked. From the opening pages, we are thrown into a fast-paced story, that continues to gain momentum as the narrative progresses. There is a lot to take in, but it's delivered to us in a clever and entertaining way that is easy and enjoyable to read. Ross' internal monologue explains a lot to us, laying the foundations of this story, whilst revealing the type of person he is. We quickly gage that he's a good guy, with a moral compass and sense of ethics, which conflicts with the people he works with. I found the diverse array of characters to be well developed, with all of them bringing a strange and uncanny element to this story. I think that the combination of spiritual mystics, elemental beings and demon binders all working together makes for a curious ensemble cast that I'm keen to see more of. I'm also really intrigued by Ross and his demonic companion, Merry Sue. Nixon explores the origin of this duo, however, there is still a lot of mystery and ambiguity surrounding Merry Sue, and I'm looking forward to discovering more about this demonic being.
The art is by Toby Cypress is distinct and wonderfully detailed. Cypress brings this world to life, with unusual character designs, clever angles and curious textures. It all comes together to make for a striking visual narrative, that is both original and stimulating. There is a sense of energy to his linework, and this combined with his ability to capture movement makes for some fast-paced action sequences. I also enjoyed seeing all of the diverse creatures in this story, and his interpretation of mythical beings from folktales. The colouring is unusual, in that we see objects and people sometimes changing colour, which seems to reflect the tonal shifts in the narrative. Overall, I find it to be a pleasing and also effective palette, that reinforces the progression and mood of events.
Retcon #1-3 is an intense, entertaining and highly enjoyable read, with excellent art that truly captures the essence of this story. The concept is unique and compelling, with enough mystery to keep you guessing, and there is an interesting array of diverse characters that are well-rounded and likeable. I believe that this is a story that will appeal to lovers of sci-fi stories with an unusual and suspenseful twist. Jump on board with this series and keep your eyes out for when it hits shelves next month!
I'm giving it 5 out of 5 stars!
---
COMIC DETAILS
CREATIVE TEAM: Matt Nixon and Toby Cypress
PUBLISHER: Image Comics
PUBLICATION DATE: September 13, 2017
REVIEWER: Dana Folkard