Games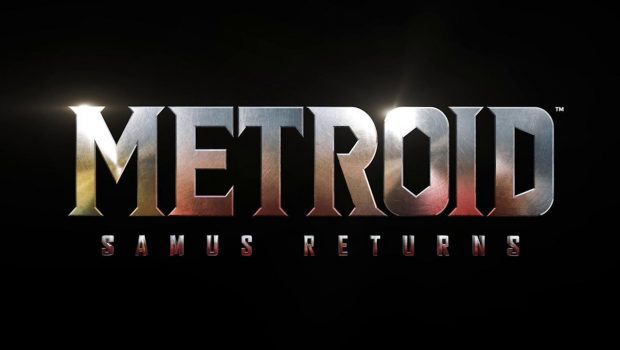 Published on June 23rd, 2017 | by Admin
THE REST OF 2017 FEATURES GREAT GAMES FOR THE NINTENDO 3DS FAMILY OF SYSTEMS
New games in the Metroid, Pokémon and Pikmin franchises all coming this year
23rd June, 2017 – With the E3 video game conference in the rear-view mirror, Nintendo is now looking ahead to all the great games coming to Nintendo 3DS family systems this year and early 2018. This includes games in some of Nintendo's most popular and long-running franchises, including Metroid: Samus Returns, Mario & Luigi: Superstar Saga + Bowser's Minions, Pokémon Ultra Sun, Pokémon Ultra Moon, and Hey! PIKMIN.
Highlights include:
Metroid: Samus Returns: A modern reimagining of the 1992 Game Boy adventure Metroid II: Return of Samus, Metroid: Samus Returns for Nintendo 3DS features an enhanced arsenal for bounty hunter Samus Aran, new moves and abilities, and a redesigned map. The game launches on 16th September alongside two new Metroid series amiibo: Samus Aran and Metroid.
Mario & Luigi: Superstar Saga + Bowser's Minions: This enhanced remake of the first game in the Mario & Luigi series contains updated visuals, touch-screen controls and helpful game-play upgrades. Newly added side story Minion Quest: The Search for Bowser stars many of Bowser's familiar right-hand enemies. Mario & Luigi: Superstar Saga + Bowser's Minions launches on 7th October. Two new amiibo figures will also be released on the same day: Goomba and Koopa Troopa.
Pokémon Ultra Sun & Pokémon Ultra Moon: With new story additions, new Pokémon and enhanced features, Pokémon Ultra Sun and Pokémon Ultra Moon offer a fresh adventure through the tropical Alola region. The games launch on 17th November.
Ever Oasis: This beautiful and mystical role-playing action-adventure game from Koichi Ishii, the creator of the Mana series, launches on 24th June. In between exploring the desert and conquering puzzling dungeons, players can build up their own personal oasis. Players can try Ever Oasis right now by visiting the Nintendo eShop and downloading a playable demo*. Visit our YouTube channel to watch the Ever Oasis launch trailer.
Hey! PIKMIN: In this new type of Pikmin game, players are tasked with throwing all types of different Pikmin using the Touch Screen to solve puzzles, overcome challenges and defeat enemies through side-scrolling levels. Hey! PIKMIN launches exclusively for the Nintendo 3DS family of systems on 29th July, the same day as a new Pikmin amiibo figure (sold separately). A playable demo* is now available to download by visiting the Nintendo eShop.
Miitopia: Calling all Tomodachis! A dark lord is stealing the faces of everybody in the world of Miitopia, and it's up to brave players to bring them back in this adventure sim launching on 29th July.
Monster Hunter Stories: Prepare to embark on an RPG adventure unlike anything the Monster Hunter series has ever known. In Monster Hunter Stories, become a rider and bond with monsters to raise their potential and unleash powerful combos. Players can fly, swim and crash into new areas of the map; discover eggs to collect and hatch; and participate in turn-based battles with a party of up to five monsters. Monster Hunter Stories launches on 9th September.
Dr Kawashima's Devilish Brain Training: Can you stay focused?: Prepare to train your brain by completing a series of challenging exercises with an emphasis on concentration skills and focus to train your working memory. Challenge your abilities to focus with eight Devilish Training exercises that'll push you to the limit, or play against your friends and family, when the game launches on 29th July.