PS5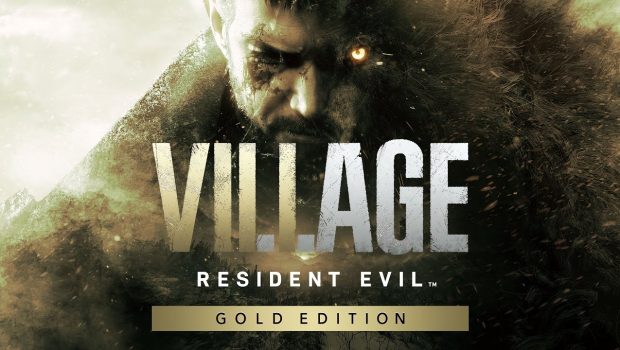 Published on November 6th, 2022 | by Nathan Misa
Resident Evil Village: Gold Edition – Winters' Expansion DLC Review
Summary: The Winters' Expansion DLC brings some welcome new content to RE Village, albeit with a narrative expansion that will divide fans.
There are few survival-horror gaming franchises as atmospheric, entertaining, and haunting as Resident Evil. After finishing Village last year, I've been in a severe state of 'itchy, tasty' for more of its decades-spanning story of man-made monsters, bizarre conspiracies, and crazy twists and turns.
Thankfully, the new Winters' Expansion DLC, part of the Resident Evil Village: Gold Edition, is finally here with a fresh epilogue story campaign, and a new camera perspective that changes the full game dramatically.
Is it for everyone, however? It depends on what type of horror you associate with Resident Evil.
In summary: Resident Evil Village: Gold Edition bundles new story content with its new bonus campaign, Shadows of Rose, an expanded Mercenaries mode, and a fully implemented third-person mode available to toggle as an additional gameplay option for the main game.
Shadows of Rose headlines the Gold Edition, continuing Village's storyline as protagonist Ethan Winters' daughter, Rosemary, now all grown up 16 years later. Set in 2037, this is the furthest point in the timeline the Resident Evil series has ever gone before, and for the most part, the questions it raises and the cryptic answers it provides is intriguing, if a little predictable and filled with cheesy tropes.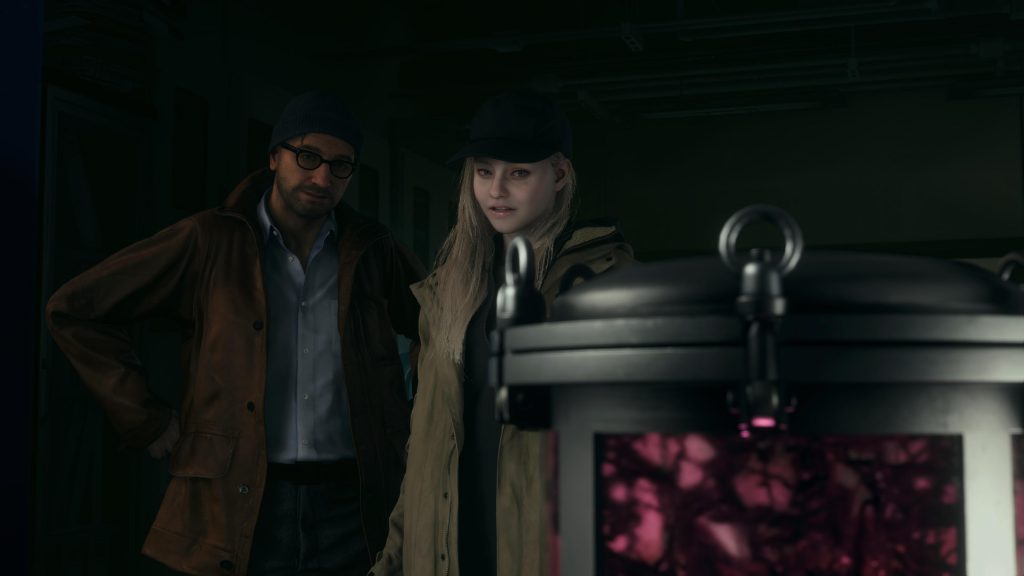 Clocking in at just over 3 hours on Hardcore mode, you play as an out-of-her-depth teenage Rose as she tries to escape a surreal nightmare that takes her back to the titular village and all of its gothic horrors one last time. The brisk prologue provides a rushed explanation of the supernatural-seeming setting, but the fantastical story setup – Rose must retrieve a crystal to purify her of her curse – does provide some neat narrative beats the further you progress, along with some frightening familiar faces and mind-bending ordeals that Rose's voice actress (Jeannie Tirado) elevates immensely with her moving performance of an outcast freak thrown into the deep end.
Shadow of Rose is neatly split into puzzle-solving sections and combat-centric scenarios. You'll be working your way through devious traps and mind-bending environments in one zone, and blasting your way through encroaching enemies with your classic pistol, shotgun and pipe bomb loadout the next. The environments are all re-used from the main game (the Castle, the Village, the House), but there's plenty of variety in how you progress as the Megamycete has warped them dramatically, and introduced several new threats and environmental obstacles.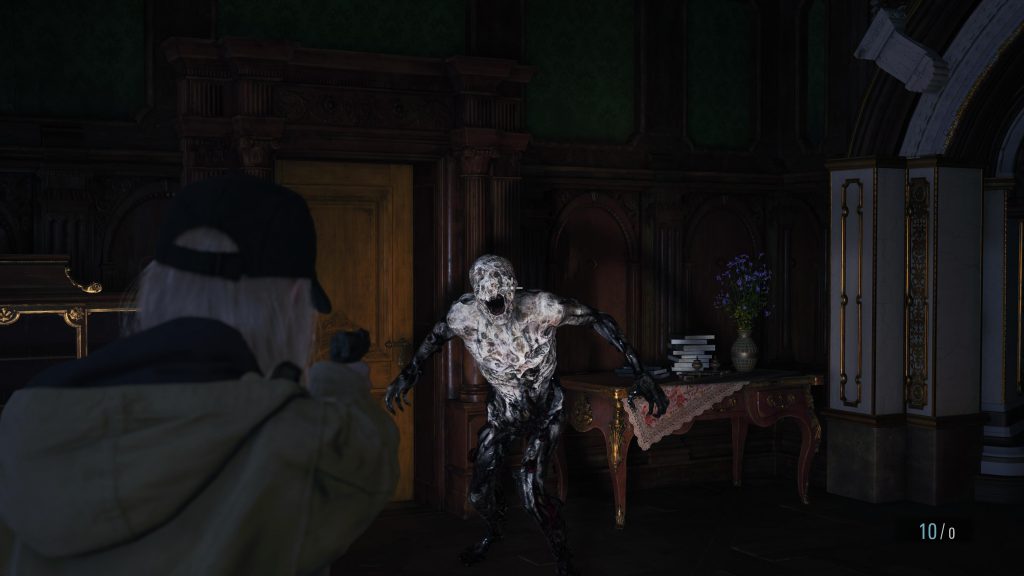 Rose's innate powers can be used to remove these roadblocks, stun enemies and in boss encounters. Enemies, meanwhile, are variants of the Megamycete unique to this realm, and without spoiling anything, are as unsettling and quick to kill as the base game enemies if not properly displaced. You'll also have to manage scavenged equipment a little more carefully, as there is no Duke to buy gun upgrades or ammo from (you can craft items as normal, however).
One key difference from the base game that may make or break Shadow of Rose for certain players is it's only playable in third-person mode only – you can't toggle back to first-person like with the main base game. I personally found third-person mode to be excellent in execution and familiar in polish to the recent (and excellent) Resident Evil remakes, but I can see it being jarring for newer fans, or those who prefer the original first-person approach to Village.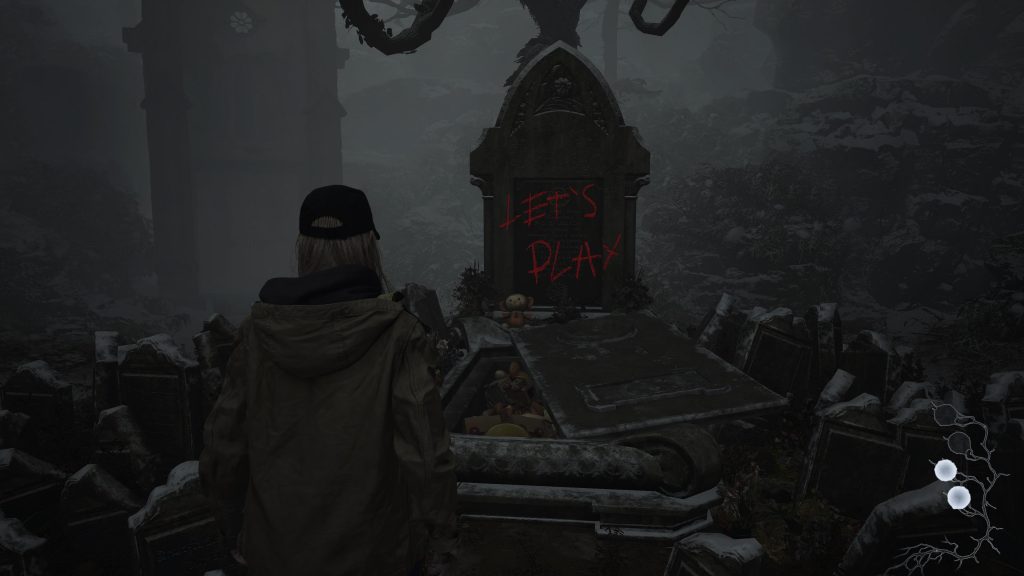 Is Shadows of Rose essential? For RE lore lovers, there are some neat files and collectibles to be found that add onto the mysteries and characters of the main game, such as the Duke and Eveline, but not much else (I suspect they wanted to keep details vague due to the timeline jump). There's an argument to be had that Shadows of Rose may take the story a little too far into the fantastical, with one particular sequence in the middle feeling a little childish considering the stakes, but this is the same franchise that featured Chris Redfield punching a boulder and bad guys injecting serums to turn into towering bio organic weapons within seconds, so I'm not quite sure it has jumped the gun just yet. I found the story an entertaining enough adventure, however, owing to the closure it provides for the lingering emotional storylines from Village, though I did wish that Capcom kept the story closer to the main timeline to keep things impactful, and perhaps extend the playtime period even further with additional story. It does also feel like a one-and-done experience for both its story and gameplay (there's no remix mode).
If you're averse to horror-genre tropes, or not a fan of the gothic horror approach Village ran with, it's unlikely Shadow of Rose will resonate with you on a narrative level. And that's fair – this is a series that has rapidly switched between grounded and outlandish horror stories before, and I'm mostly a fan of the former. But I found the new epilogue still undeniably Resident Evil in spirit.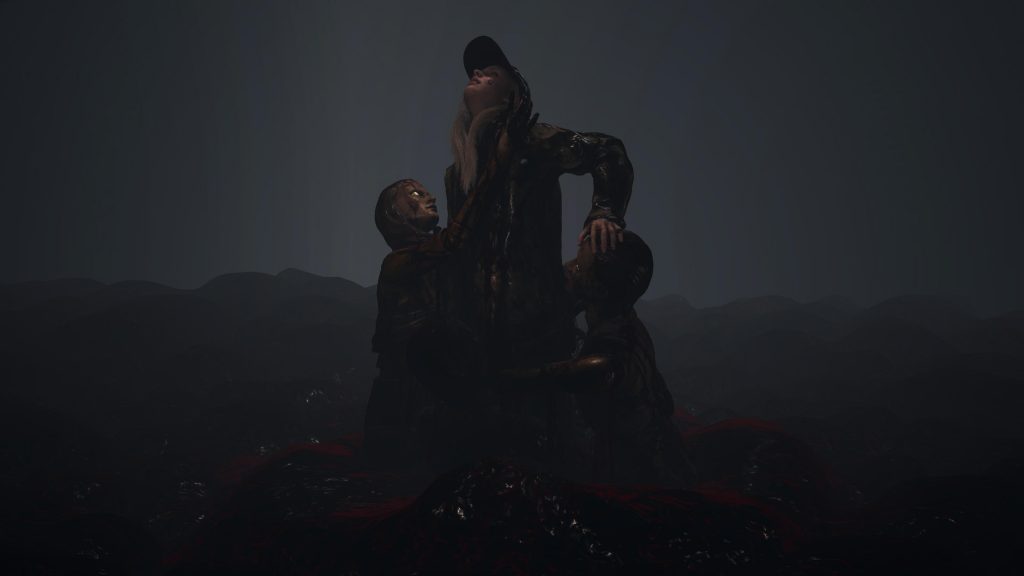 So, what about the rest of the Winters' Expansion DLC?
The new third-person mode, as mentioned, is available to use with the base game if you purchase the expansion pass, and from what I played, the over-the-shoulder perspective is integrated very smoothly and provides a fresh new experience of the main campaign. Most cutscenes are still in first-person, but everything else can be tackled with Ethan in full sight. The pace of the early part of Village immediately feels different with more of the world visible and being able to see enemies easier before they sneak up on you, but honestly – it still provides scares in its own unique way. Third-person camera availability makes Village now feel closer to the RE Remakes in all the best ways, and while it may be strange to lock an entire camera mode behind DLC, there's no denying Capcom put much effort into making it work retroactively – that's no small feat.
The bonus Mercenaries mode has also received more content with Additional Orders. In addition to Ethan Winters, you can now play as Chris Redfield, Karl Heisenberg and Lady Dimitrescu in two new stages – Bloody Village and Bloody River, all of which have to be unlocked by achieving 'A' and 'S' rank or higher in the four base game stages and one of the new levels. It was a lot of fun running through the time-score mode and mowing down lycans with Chris's military-grade loadout and Heisenberg's giant hammer, and Dimitrescu fanboys can now finally live their dreams of playing as a 9-foot tall vampire lady. She literally decimates foes with her unique claw weapon and ability to summon her daughters as swarms (it's also hilarious having to duck beneath buildings due to her unnatural size).
All of the new content would not have been as fun to indulge in without the steady performance and impressive visuals available on the PlayStation 5 version of the game. The RE Engine is easily one of the best-looking and stable in-house game engines out there and helped make Shadows of Rose to be as visually impressive and immersive as the base game, with Rose's horrified reactions to her enemies and the shadow-bathed depths of the titular village looking thoroughly next-gen.
The Final Verdict
It's over a year after the original release, but the Winters' Expansion DLC content is worth a purchase for hardcore Resident Evil fans and Village completionists itching for more reasons to return to its gothic horror setting. However, if you aren't a fan of Village's more supernatural take on survival horror compared to previous entries, Shadows of Rose likely won't do much to change your mind.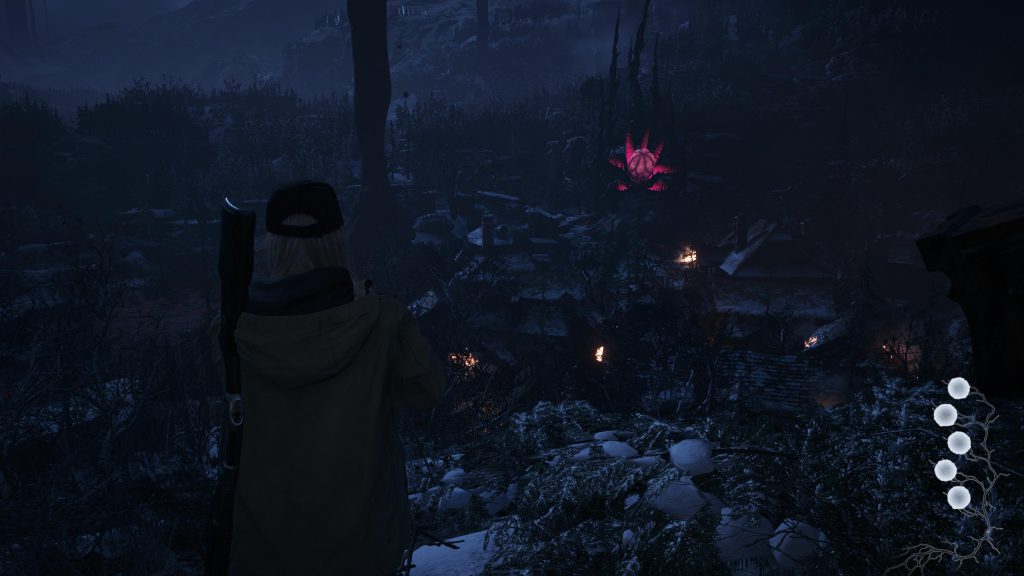 Game Details
Primary Format – Games – Microsoft Windows, PlayStation 5, PlayStation 5, Xbox Series X | S, Xbox One
Game Genre – Survival-horror
Rating – MA15+
Game Developer – Capcom
Game Publisher – Capcom