Games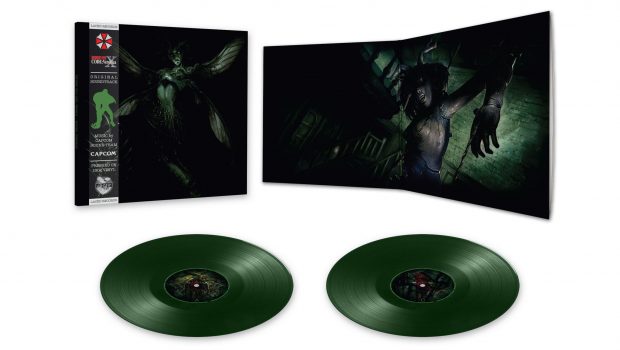 Published on November 6th, 2019 | by Andrew Bistak
Resident Evil CODE: Veronica X and Resident Evil 0 soundtracks creep onto vinyl
Get ready for Full-Frontal Fear! Laced Records continues its partnership with CAPCOM in presenting Resident Evil™ soundtracks on audiophile-quality vinyl. Fans can now pre-order deluxe double LPs for Resident Evil CODE: Veronica X and Resident Evil 0, boasting remastered audio, and original artwork by Boris Moncel.
Nearly 20 years ago, the Capcom Sound Team, comprising composers Takeshi Miura, Hijiri Anze, and Sanae Kasahara for Resident Evil CODE: Veronica, updated the sound of tension and terror for the next generation, as the game introduced players to a fully 3D-rendered, gothic vision of the Resident Evil formula. This vinyl release features music from the 2001 updated multi-platform release Resident Evil CODE: Veronica X.
Resident Evil CODE: Veronica X Limited Edition Soundtrack
Arriving hot on the heels of the GameCube remake of Resident Evil, prequel Resident Evil 0 enjoyed the same high production values, with incredibly detailed animated background, masterful sound design, and a chilling score by Seiko Kobuchi.
Resident Evil 0 Limited Edition Soundtrack
Each soundtrack has been remastered specifically for these releases, and will be pressed onto audiophile-quality, 180g heavyweight vinyl LPs housed in striking gatefold sleeves. Both soundtracks come are available as a Standard Edition (traditional black discs) and Limited Edition (coloured discs — exclusive to the Laced Records store.)
Both double vinyl sets are available to pre-order via www.lacedrecords.com ( lacedrecords.co outside of the USA) and will ship in January 2020. Each product is priced: GBP £33 / USD $35
The highly contagious Resident Evil CODE: Veronica X and Resident Evil 0 vinyl soundtracks will be contained to North American and EMEA territories.
For all the latest assets and information for Capcom published video games, including the Resident Evil franchise, please visit the Capcom Press Site at https://capcomeuro-press.com/.
*All images shown here are mock-ups. *
Album: Resident Evil CODE: Veronica X (Original Soundtrack)
Artist: Capcom Sound Team
Shipping: January 2020
Product Information: 

46 tracks from the soundtrack to the 2001 updated multi-platform title
Special limited edition 2xLP 180g green vinyl (exclusive to the Laced Records store)
Standard edition 2xLP 180g black vinyl
Deluxe Gatefold Sleeve

Price: € 33 | $ 35