Comics
Published on February 9th, 2022 | by Lyla Saudi
Resident Alien Omnibus Volume 1 Comic Book Review
Summary: If an alien had to solve a murder, I would want it to be Dr. Harry Vanderspeigle!
There has been a murder and it is up to Dr. Harry Vanderspeigle to solve it. At least that is what the local police and mayor are hoping for. Little do they know that Harry is a shipwrecked alien with the power to convince people that he looks normal and more importantly… is human.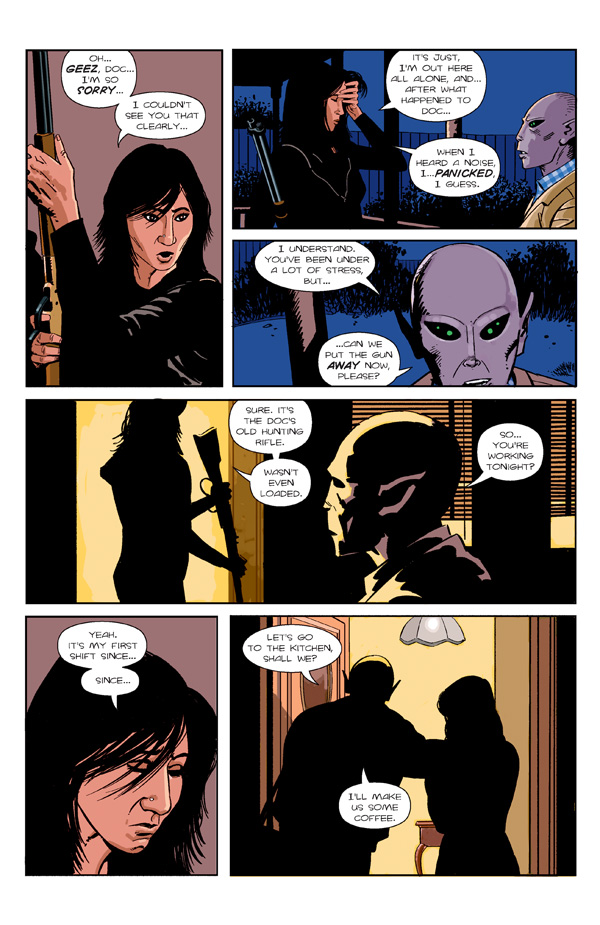 Anxiously waiting to be rescued by his people, Harry, has spent the last three years learning how to speak English, evade the government, and more importantly – develop a love for human murder mystery shows. So, when the local (and only) doctor in the small town of Patience has been murdered, Harry (living undercover as a retired doctor), reluctantly (but secretly excited) accepts the offer to examine the body for evidence. But he soon discovers that solving a human murder is harder than it seems, especially if you have no idea of what you are actually doing.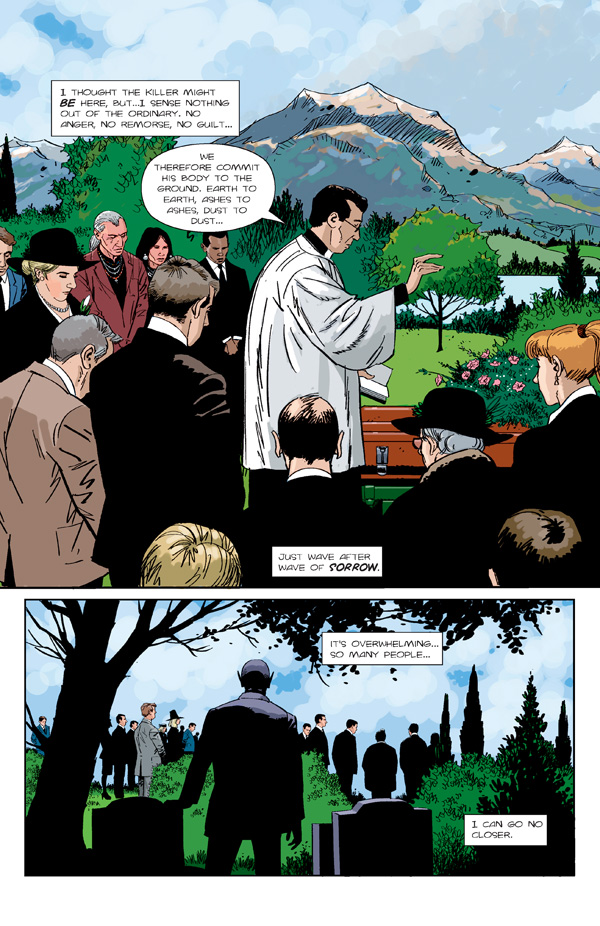 Resident Alien Ombibus Volume 1 contains three books and within each book is a different mystery for Harry to solve (or not). It shares a lot of similarities to the TV show but branches away from the I'm-an-alien-trying-to-be-human humor and focuses more on the who-done-it (Murder She Wrote type) mysteries.
The artwork enhances the story. It is clean, simple, yet the pops of detail highlight the different elements of a scene. I like how nothing stands out too much, it is all ordinary, much like what Harry wants to become in his life on earth.  Harry's character is also well written. I liked the balance of bouncing from the past and present to reveal how Harry became the alien-human he is today. He is socially awkward at first. A recluse. Shunning himself away from mingling with society. But when the first murder happens, we see him opening up and engaging with the supporting characters, while reveling in all things he loves… finding the killer.
Final Thoughts?
I was a fan of the TV show before I knew there was a comic book. I have to say, I am a big fan of both. Each has their own strengths. What I love about this comic book though is that is takes time to develop the story, as well as the main character, so I personally feel more connected. Definitely give this one a read if you like the TV show or murder mysteries (with aliens) in general.