Hardware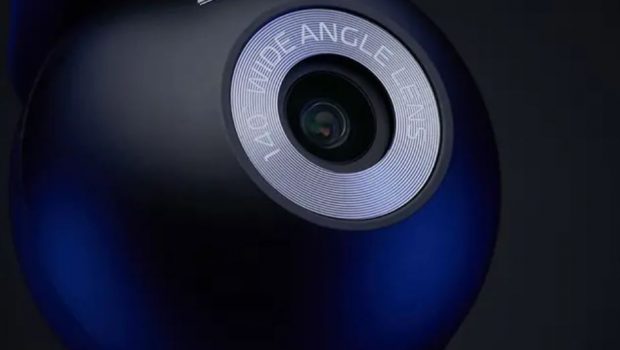 Published on May 18th, 2022 | by Adrian Gunning
Research reveals how many Australians bump and run in a car park
Australians' concerning parking habits have been revealed by the world's leading Dash Cam manufacturer Nextbase, with 21 percent of Australian drivers having hit a parked car when behind the wheel. The 35-44 year old bracket has the most hits, with 30 percent admitting to having hit a parked car.
More than one in three drivers admit to having hit another car with their car door (38 percent), with male drivers being a more likely culprit (41 percent). Furthermore, 17 percent of Australians have experienced a hit and run parking accident. Men are more likely to have been involved, at 19 percent compared to 14 percent of female respondents.
28 percent of Australian drivers have had their car broken into. The Greater Sydney area had the lowest response to this, with just 19 percent reporting a car break-in.
With car parks known to be where incidents take place the most, the parking mode in Nextbase Dash Cams recognises when a car is parked and switches into high sensitivity mode. Any knocks or jolts will trigger the Dash Cam to start recording, capturing footage of any un-neighbourly bumps to your car.
This follows Nextbase research revealing one in ten Australians reported being involved in a car accident in the past 12 months.
Nextbase Ambassador and Supercar driver David Reynolds is urging Australians to remain patient and concentratie when behind the wheel: "It doesn't matter your speed when you are behind the wheel of a car, you need to be fully concentrating all the time. Plan your trip and leave early to ensure you are not rushed and think clearly when on the road.
"Whilst people might think a little bump on another car is minor, the cost and inconvenience of fixing this is significant. A Dash Cam is great at recording your car's surroundings, which can help with your insurance claims," said David Reynolds.
Small tech investment making a difference
67 percent of Australians responded they would feel more comfortable with a Dash Cam  recording in their cars. This follows research completed in May 2021 which found almost half of Australian drivers believe Dash Cams should be mandatory for all drivers (45 percent).
71 percent of Australians would feel encouraged to purchase a Dash Cam if they would get a discount on their car insurance. Two thirds of Australians (66 percent) think having a Dash Cam decreases the likelihood of dangerous or reckless driving.
Nextbase's Head of Territory for Australia & New Zealand, Ben Sinica said: "It's incredible the amount of accidents that happen in car parks. Road Safety Week is a great time to reflect on this, as it is important we remain safe with our vehicles at all times. The parking mode in Nextbase Dash Cams has recorded incredible accidents around the world. We rely so much on our vehicles, it is important we look after them and are respectful of other vehicles on the road. A Dash Cam is a great way to help protect yourself and record what you see on the road."
About the survey
The information is based on a survey conducted by YouGov on behalf of Nextbase. In the process, 1,199 people in Australia aged 18 and over answered questions online between 26 November and 8 December 2021. The other countries where the survey was conducted are Sweden, Canada, the Czech Republic, France, the Netherlands, Poland, Germany, the United Kingdom and the United States. The survey is representative.
Nextbase Dash Cams are available from leading retailers including Repco, The Good Guys, Officeworks, Bing Lee, Ted's Cameras and Camera House.