Games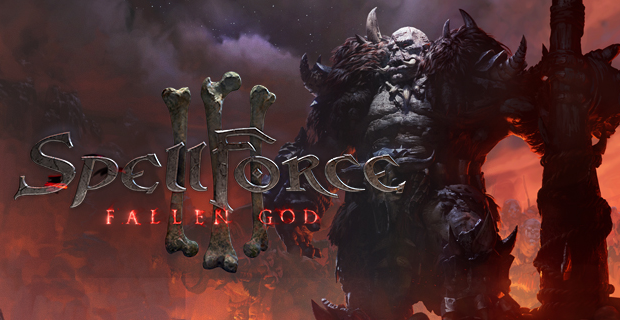 Published on October 1st, 2020 | by Adrian Gunning
Remember, Remember the Third of November, Trolls Come to SpellForce In Fallen God!
The second standalone expansion for SpellForce 3 – Fallen God will arrive on November 3rd. Mark that day in your calendar, you can start changing the fate of the Trolls. This noble race has always been pushed around, seen as monsters or cheap workforce, they were hunted, enslaved, and exploited. But a people can only take so much, before breaking its chains and stop being "prey".
Lead your tribe on its path to freedom through the new campaign in SpellForce 3 – Fallen God, coming on November 3rd, 2020 for PC and check out the new gameplay trailer below. 
About SpellForce 3: Fallen God
Your dwindling, nomadic tribe of trolls has just one goal: survival. Plagued by vicious poachers who are after your precious tusks, and weakened by disease, hope is almost lost – until an enigmatic Elven stranger offers you, the young chieftain Akrog, a path to salvation: you must resurrect a fallen god.
Features:
The perfect blend of RTS and RPG: SpellForce 3: Fallen God combines RTS and RPG gameplay for an exciting blend of storytelling and epic real-time battles
Standalone game and story: Fallen God is a standalone expansion to SpellForce 3. You don't need to be familiar with the story of SpellForce 3 or SpellForce 3: Soul Harvest to jump right in
Single-player campaign: Featuring the dark, enthralling story of the long-misunderstood Trolls and their battle for survival, with a playtime of around 15 hours
Customize your heroes: Combine skill trees and abilities to create the perfect heroes for your strategy
Explore a new continent: Discover Urgath and solve its mysteries using unique hero interactions with the world
Craft powerful weapons: Salvage legendary weapons and armor from other races to give your Trolls the edge in battle
Lead your army to victory: Hone your battle strategy in an improved sector-based RTS system
Character shaping throughout the single-player campaign:
The choices you make in the campaign affect your companion's skills and abilities. Plus they can contribute to the story through their own decisions, based on how you previously shaped their character.
New playable faction: The Trolls. With their nomadic behaviour, Trolls have a different playstyle than all other factions in SpellForce 3
All-new soundtrack to underline the beauty and mystery of the new continent
Full Steam Workshop integration and advanced modding tools
Introducing Ranked Play: Compete with other SpellForce players in a 1:1 ELO-based ranked system, and become the champion of SpellForce
Create your own maps with the powerful modding tools and share them with the community