Games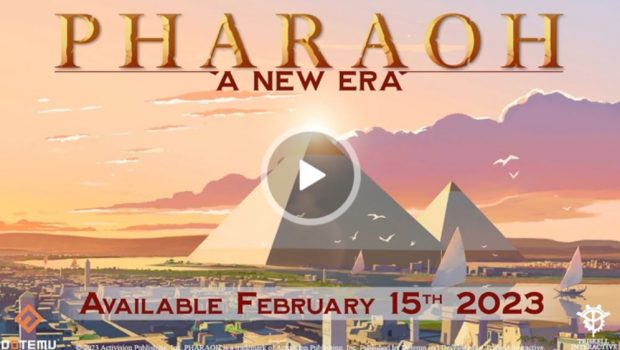 Published on January 26th, 2023 | by Adrian Gunning
Remake of Beloved Classic City Builder, Pharaoh: A New Era, Welcomes Up-and-Coming Rulers to Egypt on Feb. 15
Publisher Dotemu and developer Triskell Interactive today announced that aspiring rulers will take the throne in Pharaoh: A New Era, a full remake of one of the most beloved city builders of all time, Feb. 15 on PC via Steam.
​
​Pharaohs can find inspiration for their future civilizations in today's new trailer which recalls the rich history of Egypt's swirling sands. The footage follows modest settlements as they grow into bustling cities and recalls the rise of the modern wonders that are the pyramids. Watch the new video for a snippet of the 4,000 years of Egyptian history Pharaoh: A New Era depicts:
Pharaoh: A New Era fully recreates the 1999 classic city builder with all-new code, gorgeously detailed graphics, improved mechanics and a fresh user interface. The game's "Campaign" challenges players to develop cities throughout six different periods of ancient Egypt, building bustling trade centers, grand cities and more. Pharaoh: A New Era includes the 2000 expansion, Cleopatra: Queen of the Nile, bundling more than 100 hours of gameplay, 53 missions, and a "Free Build" mode into the ultimate celebration of the original classic.