Comics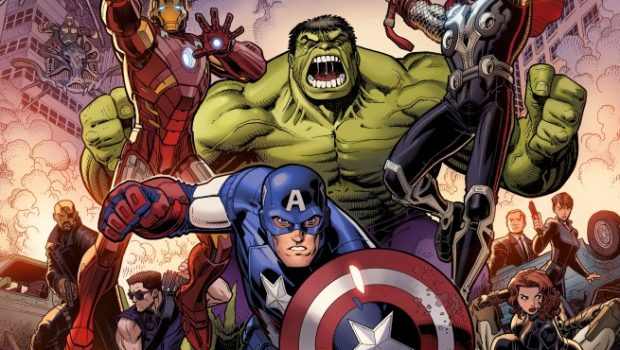 Published on August 19th, 2021 | by Adrian Gunning
RELIVE PHASE ONE OF THE MARVEL CINEMATIC UNIVERSE IN NEW INFINITY SAGA COVERS!
This November, fans can see their favorite Marvel Studios films in a brand new way on a stunning collection of variant covers by some of the comic book industry's greatest artists. Adorning upcoming issues of your favorite and limited comic book series, the INFINITY SAGA PHASE 1 VARIANT COVERS will showcase the first six films in the Marvel Cinematic Universe, depicting the characters and moments from these legendary group of films.
Marco Checcetto takes it back to where it all began in a gorgeous piece showing the different armors Tony Stark crafted in the first Marvel Studios' Iron Man film. Immortal Hulk artist Joe Bennett revisits the savage showdown between Bruce Banner and the Abomination from Marvel Studios' The Incredible Hulk. Taurin Clarke's explosive cover presents the iconic Iron Man and War Machine team up from the climax of Marvel Studios' Iron Man 2. Thor, Loki, and Odin, as they were introduced in the first Marvel Studios' Thor film, look to Asgard's future in Ema Lupacchino's electrifying cover. Adam Kubert delivers a dynamic take on Steve Rogers' crusade against the Red Skull from Marvel Studios' Captain America: The First Avenger. And finally, the Avengers assemble for the first time in legendary artist Arthur Adams' cover, highlighting the core cast from 2012's groundbreaking film Marvel Studios' The Avengers.
Check them out now and collect all six INFINITY SAGA PHASE 1 VARIANT COVERS when they hit stands this November!