Games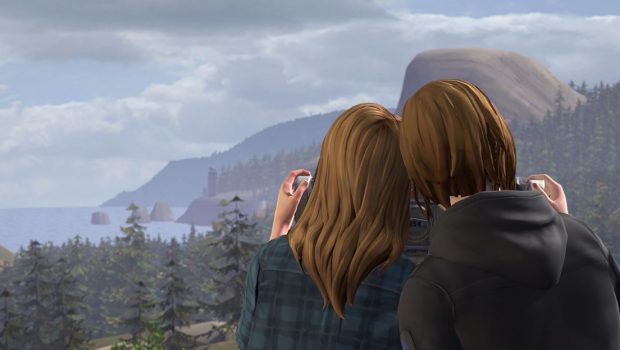 Published on September 4th, 2017 | by Admin
RELEASE MUSIC FROM BEFORE THE STORM TODAY
Original Musical Score For Square Enix Video Game
LIFE IS STRANGE: BEFORE THE STORM

LISTEN HERE http://smarturl.it/DaughterMfBts 
SYDNEY, 4th September 2017 – Today, award-winning London trio Daughter has released Music from Before the Storm, an original musical score with Square Enix's highly anticipated new game Life Is Strange: Before The Storm. Created in London earlier this year, this is Daughter's first experience working on an original soundtrack.
BEFORE THE STORM is the prequel to LIFE IS STRANGE, the hugely successful BAFTA award-winning narrative driven game released in 2015. It was a boundary-breaking videogame, with principal characters drawn from real life facing everyday issues, touching upon difficult situations such as bullying, suicide, teen pregnancy as well as tackling the complexities of love and friendship. The original game was celebrated for the strength of its music, and Daughter's involvement in the next instalment is a brilliant continuation in the franchise's development.
Lead by first single 'Burn It Down' earlier this month, Daughter's announcement brought together their devoted following with a whole new set of fans from the Life Is Strange games community excited to learn of the unique collaboration. Soon after the band released a behind-the-scenes video feature that explained the scoring process, their immediate connection to the game's lead characters and how it all came together. Premiered by Billboard and featured by Rolling Stone, watch the feature in full here.
Praise for 'Burn It Down'
"Daughter get set to release what I think is its best album yet…"  Robin Hilton, NPR All Songs Considered
"An intense, dramatic vision." DIY
"An incredibly powerful number." Gigwise
"It's an imposing offering: crunching guitar chords, and one of Elena Tonra's most concise performances to date." Clash
"They do what they do best: balance soothing vocals and intense lyrics to create a powerful tune." NYLON
"The rousing track signals a massive leap for the band, but also suggests a score that will be unlike anything else in the video game world." Billboard
"An urgent arrangement that not only channels the tone of the video game but also sees the usually folk rock-infused Daughter folding in textures of electronic-based music." Consequence Of Sound
"The melody is carried by sweeping strings and a piercing beat, with haunting effects applied to Tonra's vocals." Baeble
About DAUGHTER
Since 2010, the London-based trio of Elena Tonra, Igor Haefeli and Remi Aguilella, otherwise known as Daughter, has gained a loyal fanbase, playing to sold-out venues around the world. Their first album, the silver-selling If You Leave was released in 2013 and debuted in the Top 20 of the UK album chart. Their award-winning and critically-acclaimed second album Not To Disappear followed in 2016 and was celebrated by the likes of NPR, The Observer, Stereogum, Nylon, Billboard, and many more. Daughter will be heading back on the road later this year, with the trio opening for The National on their North American tour in October, followed by a South American headline tour in November. For further details head to www.ohdaughter.com.