Films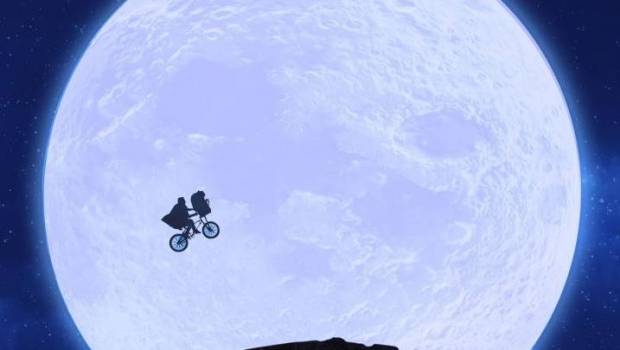 Published on February 13th, 2020 | by Damien Straker
Reimagined Movie Posters Inspired by Popular Tourist Destinations
No place like the UK: Reimagined movie posters inspired by popular tourist destinations 
A new poster series sees iconic film characters and scenes reimagined in popular tourist destinations across the UK. 
The unique posters were created to highlight the cinematic sights and awe-inspiring landscapes that are on our doorstep. 
More Brits are choosing to holiday at home than ever before, with more than half the adult population (56%) spending their summer vacation in the UK. 
Jaws has found a new hunting ground in Loch Ness, while King Kong scales Blackpool Tower.
Film posters are known for their ability to transport viewers to fantastical destinations around the world, but what about if iconic fictional characters visited our neck of the woods for a change?
A series of reimagined film posters from rental company Holiday Cottages places popular onscreen characters in recognisable settings across the UK, to see why there's really no place like home.
The bespoke posters show characters from six well-known films situated in popular locations and landmarks, including Salisbury, Cornwall, Scotland and Blackpool. Each is designed to shine a spotlight on local cinematic sights that are just a stone's throw away.
King Kong has switched aping around on the Empire State Building in New York for taking in the sights from Blackpool Tower, while Dorothy and her companions aren't in Kansas anymore. Instead, they're exploring the wonderful world of London – starting with Pall Mall.
Did E.T. phone home? It looks like he's taken a detour on his way to explore the prehistoric Stonehenge, where he'll find ancient objects that are almost as mysterious and as old as him.
The Eden Project in Cornwall gets a Jurassic makeover as dinosaurs take over the park and Loch Ness has a real monster when Jaws moves in, while Simba is taking in all that the light touches beyond the White Cliffs of Dover.
With more than 7,700 miles of coastlines, 250 iconic landmarks and 15 national parks on offer in the UK, it's not surprising that more of us are opting for a staycation rather than holidaying abroad.
According to VisitBritain data, a record 8.6 million people in Britain chose to 'holi-stay' over the August Bank Holiday over a foreign getaway, representing a 24.6% rise in staycations since 2017. The figures are the highest recorded since 2012 and are estimated to have provided a much-needed £2.1 billion boost to the UK economy.
Inspired by classic movie posters, each reimagining highlights the famed filmworthy locations and landmarks across the UK that Brits don't need a blockbuster budget to see.
The movies and locations featured include: 
Jurassic Park – Cornwall
Jaws – Scotland
Wizard of Oz – London
King Kong – Blackpool
The Lion King – Dover
E.T. – Salisbury
Shannon Keary, Communications Manager at Holiday Cottages said: 'It's tempting at times to plot a faraway escape from the stress of everyday life via cinema or a holiday abroad, rather than looking at what's around us. We want to show you that you don't need to travel far to have your own cinematic adventure – locations which seem worlds away are really just on your doorstep!
"These posters show that there's movie magic all across the UK just waiting to be discovered, whether it's in a holiday destination that you used to visit as a child, a landmark that you've never seen before,or seeing a familiar sight in a new light.
"If it's good enough for some of Hollywood's most famous faces, fantastical enough for beloved fictional characters or exciting enough for cult classic creatures, hopefully everyone will start to see all that the UK has to offer in a more cinematic light."
To find out where dinosaurs could roam the UK and why there's no place like home, please visit: https://www.holidaycottages.co.uk/blog/movie-posters