Events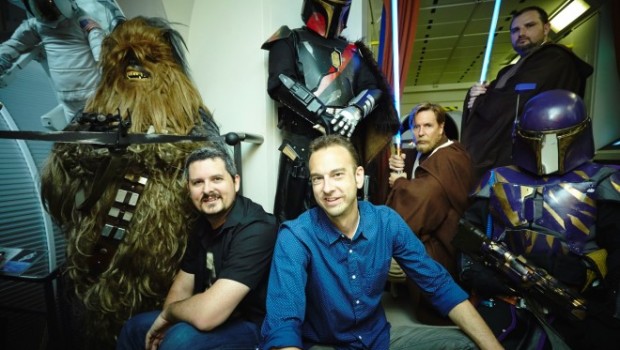 Published on February 8th, 2014 | by Admin
REEDPOP PARTNERS WITH OZ COMIC-CON
SYDNEY, February 9, 2014 – ReedPOP and Oz Comic-Con, the world's largest producer of pop culture events and Australia's best series of pop culture expos, are proud to announce a working partnership that will see them combine their extensive resources to expand the pop culture experience for Australian fans and herald in an exciting new era for Oz Comic-Con.
ReedPOP is known for putting on some of the biggest events in the world including New York Comic Con, Star Wars Celebration, C2E2 and Penny Arcade Expo (PAX Prime, PAX East and PAX Australia).  Produced by local company DCA Enterprises, Oz Comic-Con is a thriving franchise of expos that celebrate the realms of comics, film, TV, anime, manga, gaming and toys. Both companies share a passion for Australia's creative landscape, its pop culture industry and its audience.
"Teaming ReedPOP, the world's leading producer of pop culture events, with Oz Comic-Con, Australia's top series of pop culture shows, was a natural fit," said Lance Fensterman, ReedPOP's Global Vice President. "We are thrilled to work with the entire team at Oz Comic-Con and together build fan experiences that are bigger, better and more amazing than either of us could do alone."
At the heart of the partnership is a commitment to celebrating, growing and nurturing Australia's creative talent and related industries.
"We are delighted by what this will mean for Australian fans, artists and businesses – those who are at the heart of what Oz Comic-Con is all about," said Rand Ratinac, Director of DCA Enterprises. "Oz Comic-Con has always drawn attention to the value of local artists and exhibitors, while also offering fans the chance to meet international celebrities. We remain committed to this support of Australia's creative and trade industries and, by merging the experience and resources of DCA Enterprises and ReedPOP, we will be opening the door to considerable local and international opportunities and recognition for them."
"Oz Comic-Con has a sense of family and community that Aussie fans have embraced with open arms, many of them leaving with unforgettable memories of once-in-a-lifetime experiences," Fensterman continued. "We can't wait to be part of the fun, love and unity prevalent at Oz Comic-Con and look to our global nature as a means to further bolster support for the local industries it celebrates."
With the advantage of ReedPOP's worldwide positioning and Oz Comic-Con's strong relationships within the pop culture sphere, it's an endeavour that will shine a light on what Australia has to offer at an international level.
"Over the past two years, Oz Comic-Con has presented first-class pop culture experiences to the Australian audience, acting as a stage for local and international creativity," Ratinac added. "Our partnership with ReedPOP elevates Oz Comic-Con within the competitive international market, truly putting Australia on the map for pop culture events and opening the door for remarkable opportunities that will carry on through to our attendees, supporters, guests and exhibitors."
"We look forward to blending ReedPOP's experience with DCA's local knowledge, to build fan experiences all over Australia on a scale never seen before," Fensterman concluded.
Since its inception two years ago, Oz Comic-Con has held events in Melbourne, Perth and Adelaide, drawing around 90,000 fans in 2013 alone. Oz Comic-Con's celebrity guests to date have included William Shatner, Stan Lee, Sir Patrick Stewart, Shannen Doherty, Richard Dean Anderson and many more. In 2014, Oz Comic-Con will continue to grow, adding shows in the major Australian cities of Brisbane and Sydney to its roster.
No stranger to the Australian market, ReedPOP's first foray into the country was last year's inaugural PAX Australia, a video game festival that saw 35,000 gamers descend on Melbourne, a reception that was beyond all expectations. While on the other side of the world, New York Comic Con has been running since 2006, draws over 100,000 fans and features some of the biggest celebrities, exclusives and announcements on the planet.
ReedPOP's relationship with Oz Comic-Con will begin at Oz Comic-Con's upcoming Perth (March 29-30) and Adelaide (April 5-6) shows, where representatives from ReedPOP's New York Comic Con team will be on hand to experience the expos from the perspective of attendees, guests and exhibitors alike and increase their understanding of what drives the Australian audience. Acting as the face of ReedPOP in Perth will be Fensterman; while on the ground in Adelaide will be Peter Tatara, the company's International Director of Content and Marketing.
Based on feedback from Fensterman and Tatara, ReedPOP will then work in collaboration with DCA Enterprises on future events, to add to the exceptional quality that fans have come to expect from both New York Comic Con and Oz Comic-Con.