Games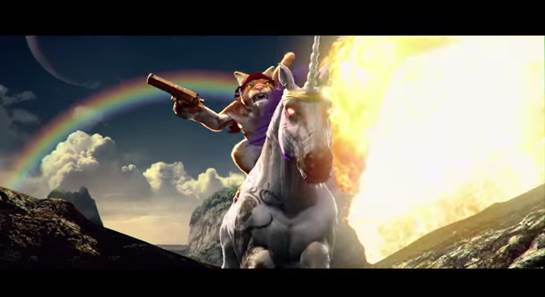 Published on June 16th, 2015 | by admin
REDLYNX PUTS A TWIST ON TRIALS FUSION® AWESOME LEVEL MAX
SYDNEY, AUSTRALIA – June 16, 2015 – Today, during its E3 Press Conference, Ubisoft® announced Trials Fusion Awesome Level MAX, a downloadable expansion pack which includes an eccentric mix of brand new tracks, characters and in-game items, and Trials Fusion: The Awesome MAX Edition, a new bundle including the main game plus all of the title updates and downloadable content packs released. This new content will be available worldwide on Xbox One, the all-in-one games and entertainment system from Microsoft, PlayStation®4 computer entertainment system and Windows PC from July 14, 2015.
Trials Fusion Awesome Level MAX is the largest content update in the series and introduces 40 tracks plus a wide variety of new garage items, achievements, track challenges and objects for Track Editor in two separately themed events, The Awesome Adventure and RedLynx vs All-Stars.
The Awesome Adventure is a unique Trials Fusion experience that transforms your character and bike into a gun wielding cat riding a flame throwing unicorn. Inspired by the famous "Welcome to the Internet" picture designed by Jason Heuser*, the Awesome Adventure also includes 8 new Classic Trials tracks, various mini-games and an entertaining soundtrack for the ride.
RedLynx vs All-Stars is a collection of more than 20 new tracks pitting RedLynx's own track creators against the very best track creators across the world. The development team has collaborated closely with the fans over the past year, and half of the RedLynx vs All-Stars tracks have been created by the best builders among the Trials Fusion community.
Trials Fusion The Awesome MAX Edition brings the full experience of Trials Fusion to one package available all at once. The Awesome MAX Edition combines all of the new content introduced in the Awesome Level MAX expansion pack, plus all 10 title updates and all first six DLC packs that were released throughout the year.
Trials Fusion Awesome Level MAX will be available worldwide as a digital-download on all platforms, and Trials Fusion Awesome MAX Edition will be available as a digital-download on all platforms and across Australia / New Zealand on Xbox One and PS4 from July 14.
Developed by RedLynx in collaboration with Ubisoft Shanghai and Ubisoft Kiev, Trials Fusion has sold over 1.7 million copies and offers players an unlimited array of obstacles and challenges as they race against the clock to set track records. Trials Fusion is continuously being updated to add new features, downloadable content and track editor items to make the game the ultimate racing experience. In addition to the developer updates, the game's Track Central contains almost 60 000 user generated tracks with new submissions coming in on a daily basis.
For the latest information on Trials Fusion, please visit www.trialsgame.com.