News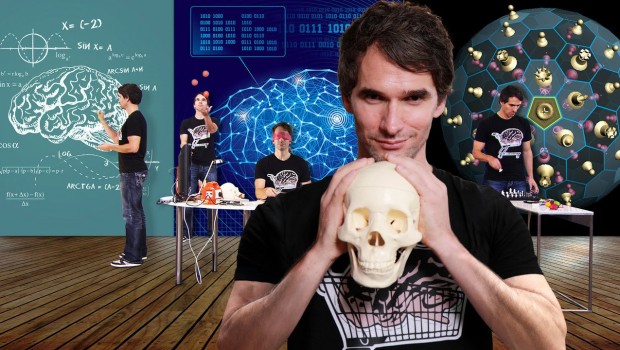 Published on July 8th, 2015 | by admin
Redesign My Brain S2 – August 20, 2015
Universal Sony Pictures Home Entertainment is releasing Redesign My Brain: Season 2 on DVD from August 20, 2015.
In 2013, Todd Sampson (The Gruen Transfer, The Project) put brain training to the test in the groundbreaking series Redesign My Brain. This unique, transformative and interactive experience ended up as one of the most watched Australian science documentary series of all time and won the 2014 Australian AACTA Award for Best Documentary. Now in its second series, Todd is on a quest for an even better brain. Across three dramatic episodes, Todd will undergo scientifically endorsed brain training to prepare for his ultimate extreme challenge – a unique high wire walk across two Sydney skyscrapers.
This season, Todd travels from Australia to the United States and back to meet some of the World's top scientists, experts and inspirational figures. He is on a crash course to learn nine new mental skills using brain science as his foundation. On his journey, Todd enhances his mental endurance and flexibility and learns how to manage fear and pain. He also sharpens his senses of vision, hearing and touch, learns how to make better decisions and discovers the benefits of mindfulness meditation to reduce stress.
Along the way Todd learns to rock climb blindfolded, crack a safe in an hour and manage fear to the point where he can step on to a three-centimetre wire 21-stories above central Sydney. His brain performance is regularly mapped and tested to measure the changes and the results are revealed using state-of-the-art CGI graphics. But the mental skills he needs to develop for his death defying Skywalk challenge are just as applicable in modern life. Todd wants to prove that any brain can be trained to cope better in the 21st century world.