Films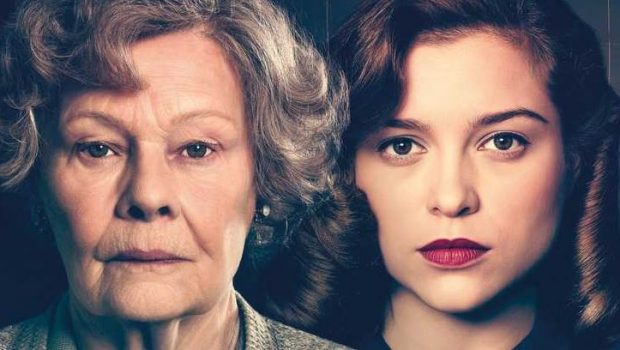 Published on June 6th, 2019 | by Damien Straker
Red Joan – Film Review
Reviewed by Damien Straker on the 23rd of May 2019
Transmission presents a film by Trevor Nunn
Produced by David Parfitt
Written by Lindsay Shapero
Starring Sophie Cookson, Judi Dench, Tereza Srbova, Tom Hughes, Ben Miles, Stephen Campbell Moore and Nina Sosanya
Music by George Fenton
Cinematography Zac Nicholson
Edited by Kristina Hetherington
Rating: M
Running Time: 101 minutes
Release Date: the 6th of June 2019
Given the subject matter and the calibre of its leading actress, Red Joan is a disappointment. It is an adaptation of Jennie Rooney's novel, which drew from the real-life story of Melita Norwood. She was a British secretary and a KGB agent who was labelled the 'granny spy'. This film, which starts in the year 2000, is not about Melita but Joan (Judi Dench). The elderly woman is living peacefully in the suburbs until she is arrested by MI5 agents who accuse her of being a spy.
In custody, she is interrogated about her activity as a student. British intelligence believes that during and after the Second World War she provided the Soviets with sensitive nuclear information. In flashbacks, we see the young Joan (Kingsman: The Secret Service's Sophie Cookson) meeting two important people while studying at Cambridge University in 1938. They include a woman named Sonja (Tereza Srbova) and Leo (Tom Hughes), Sonja's cousin, who speaks in favour of the Communist Party.
Throughout the film, Joan shares a tepid romance with Leo. He and Sonja urge Joan to send secrets to the Russians, especially as she becomes involved with a physics teacher, Professor Max Davies (Stephen Campbell Moore). She falls in love with him and gathers important nuclear information while working on the secret Tube Alloys Project as a scientist. From 1938 to 1947, Joan believes that she is helping the global superpowers reach 'mutually assured destruction', which will consequently avert a similar catastrophe to Hiroshima.
There are several reasons why Red Joan stumbles. The first was the decision to hire Trevor Nunn to direct the film. The seventy-nine-year-old is an extremely accomplished theatre director who has worked with Dench several times though not on film. He has not shot a movie since 1996, when he made the Shakespeare adaptation Twelfth Night: Or What You Will. Sadly, the gap shows. Despite filming in Cambridge and London, he and cinematographer Zac Nicholson bring little flair to proceedings.
They have chosen to block the actors in mostly stationary positions and frame their faces in repetitive close-up shots. Meanwhile, scenes and locations, such as a train station, are underpopulated with few extras present. The biggest question one must ask is why in this cut of the film, Judi Dench, one of the great British actresses, was given so little to do in the story.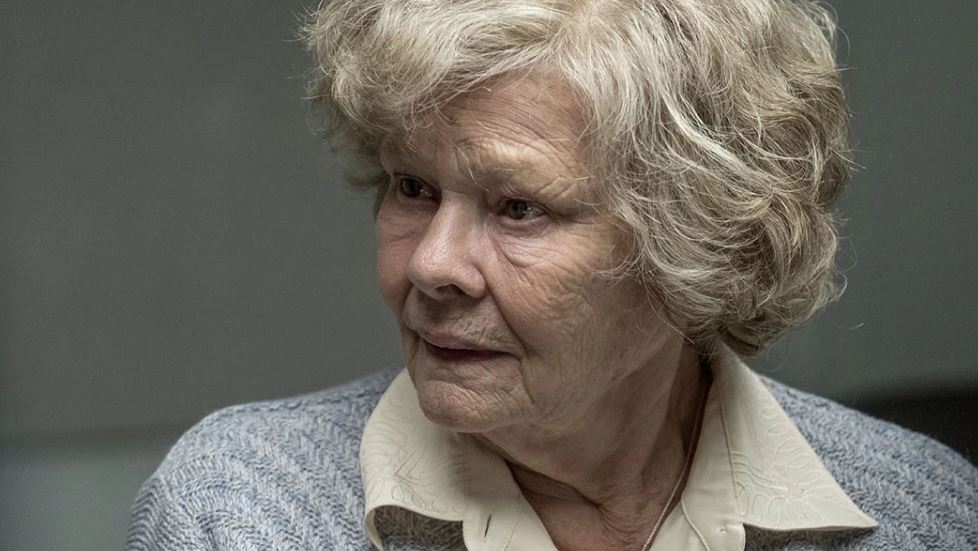 The film's poster shows Dench towering over on Cookson. It is misleading. Cookson's part dominates the entirety story not Dench. Instead, Dench is reduced to sitting in an interrogation room, looking glum, and reciting one sentence at a time before the story cuts away from her. The film was not designed around her part intelligently and wastes the depth of her talent.
Meanwhile, Lindsay Shapero's script is comparable to an early draft. The relationships Joan shares with Leo and Max feel underdeveloped as if the only emotional link between them was the physicality. The way that Leo continues to invade her life, including handing her an assignment in an empty bathroom, is creepy too. The idea is that Joan is unsure if he truly cares about her or if he is merely using her as a political pawn to steal information.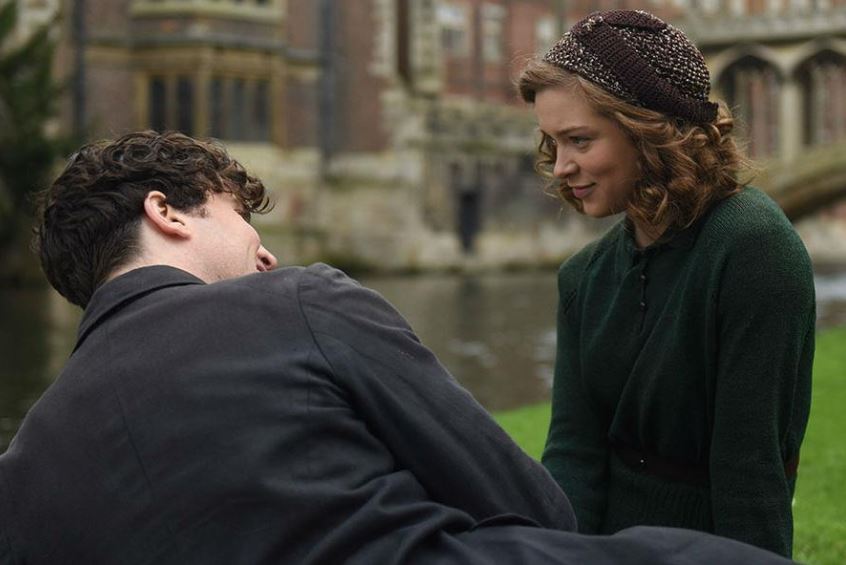 In the present-day subplot, Joan's son and lawyer, Nick (Ben Miles), is disillusioned by the thought of Joan being a traitor. However, his agitation is resolved too quickly for the conflict to completely resonate. Due to the drab shooting style and underwritten relationships, the pacing sags and the absence of a strong antagonist ensures that Nunn fails to conjure any tension. The only sign of danger is belated, such as when Joan's actions start to have consequences for the people around her.
The performances are as uneven as the rest of the film. Judi Dench expresses confusion and sadness in her eyes. However, there are not enough scenes for her to add complex dimensions to her performance. It begs to ask why the film's best asset is completely underused. To be fair, Sophie Cookson's performance is one of the few components that improves throughout the film.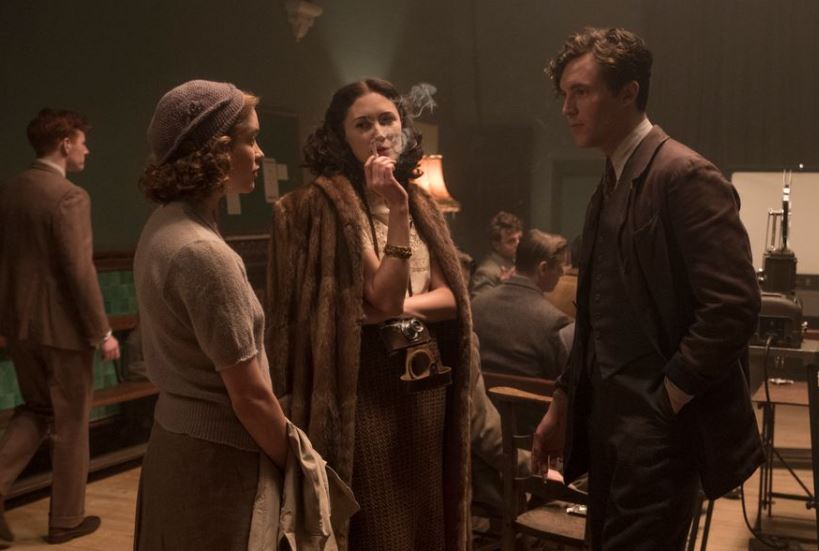 As the screws turn, the consequences of Joan's choices come to the fore. Sophie Cookson's emotions are appropriately heightened, which humanises the role by delving into Joan's angst. Unfortunately, the other actors are disappointing. As Sonja, Tereza Srbova is charismatic but overacts her part and the male characters are blandly cast and do not make lasting impressions.
Red Joan is only salvaged by hints of potential in the story. Since spies and tension with Russia are timely right now, this should have been far more engaging. Instead, it is a strangely bland film that does not effectively use its cast or the cinematic medium in exciting ways.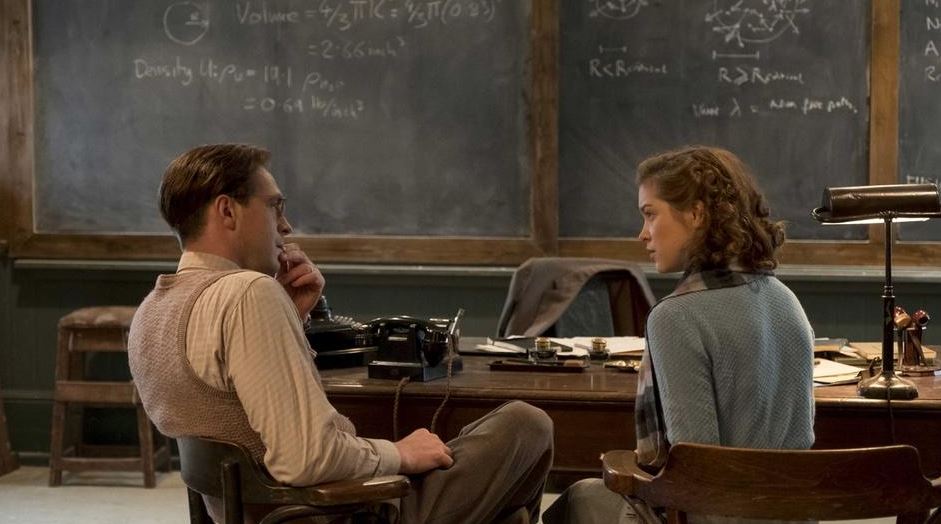 For too long, there is also not enough danger for us to become thoroughly invested with the situations. Older audiences will see the film because of the classic spy themes and because of Judi Dench's inclusion. What they will receive from her performance is not unlike watching the film itself: a few glimpses of something that should have been far better than the loose strands left on screen.
Summary: It is a strangely bland film that does not effectively use its cast or the cinematic medium in exciting ways.