Films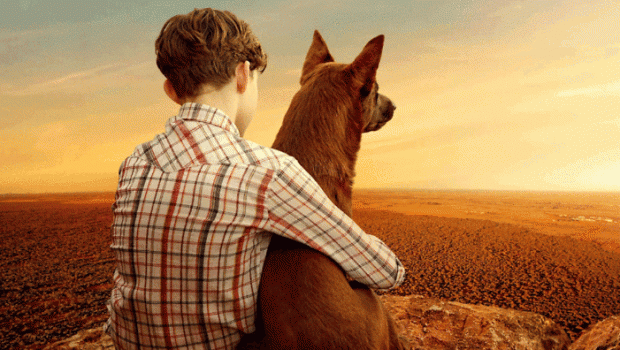 Published on December 24th, 2016 | by Curtis Mayfield
Red Dog: True Blue – Film Review
Reviewed by Curtis Mayfield M-H on the 1st of December 2016
Roadshow Films presents a film by Kriv Stenders
Written by Daniel Taplitz
Produced by Bryce Menzies, Chris Veerhuis, & Nelson Woss
Starring: Jason Isaacs, Bryan Brown, Levi Miller, Hanna Mangan Lawrence, & Kelton Pell
Music by Cezary Skubiszewski
Cinematography: Geoffrey Hall
Edited by Rodrigo Balart & Jill Bilcock
Running Time: 90 minutes
Rating: PG
Release Date: the 26th of December 2016
They say that one of the golden rules of filmmaking is to never work with children or animals. Well director Kriv Stenders has hit a double whammy by heading the sappy and very cutesy Red Dog: True Blue, a prequel to 2011's Red Dog. Now right out the gate it must be said that this review will not feature any comparisons to the first movie since I have not seen it. It should also be noted that I'll try my very best not to trash a movie that's made entirely for kids (or the young at heart). With that said, this movie does have a lot more misses than hits unfortunately, but all of the missteps should go over the heads of this movie's target audience. Red Dog: True Blue has a bit of a clunky start as we get introduced to hurried businessman and neglectful family man Michael (Michael Carter) reluctantly taking his two sons out to a movie…which just happens to be Red Dog! Which also just happens to be about the dog he found as a child and this takes us into a How I Met Your Mother style sit down with his son narrating how he met the mischievous pup he named Blue.
A fish out of water tale begins as we flashback to Michael as a teenager. With a mentally ill mother and no father in sight, Michael is forced to move to the middle of rural Australia to live with his farming grandfather played by none other than Bryan Brown. And let's face it Brown is perfect to play gruff but fair grandparent roles these days and boy does he do it well. Michael, or Mick as he's called in his youth, is portrayed nicely by 14-year-old Levi Miller. Alone in the great big red desert, Mick wonders around his sparse surroundings, each time discovering something new about himself and good ol' Aussie country livin'. His greatest find is a tiny puppy covered in a bluish mud. And off we go watching these two get into some adventures and so on. For all the on-the-nose dialogue that will no doubt dampen things for the adult audience, there are still a few great aspects to this movie. This includes the fact that the filmmakers embraced an Indigenous aspect, touching heavily on Dreamtime beliefs and lightly on land rights. And of course the amazing Australian desert scenery is enough to soothe the soul of any bored parent sitting in between an enthralled child and some spilt popcorn.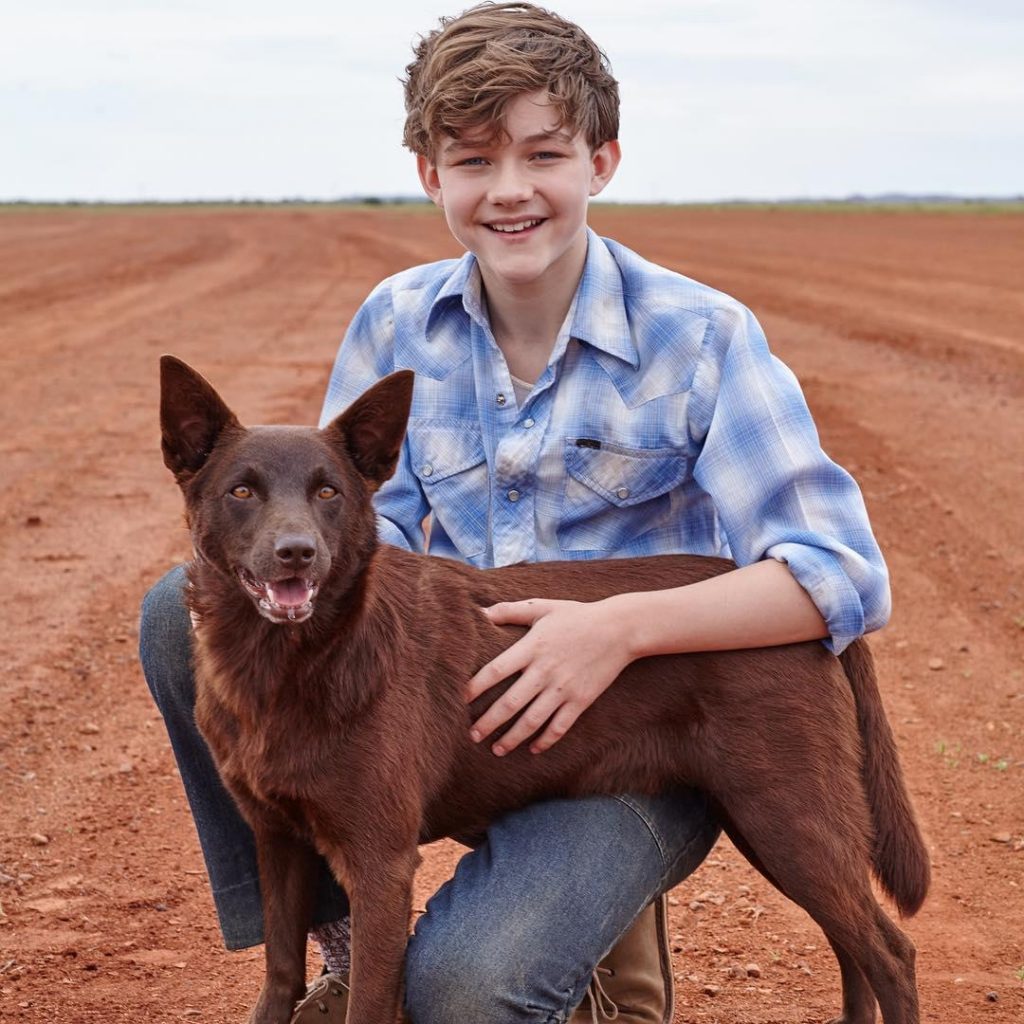 Luckily there is more to this story than just a boy riding around on his motorbike while his trustworthy sidekick runs behind him. Writer Daniel Taplitz has composed a script that's filled with a funny, yet a bit two-dimensional, ensemble cast of characters. Newby Calen Tassone plays Taylor Pete, an Aboriginal farm hand that warns Mick not to mess with ancient spirits (but of course the little shit does anyway in order to get the girl he likes). Which brings us to Betty (Hanna Mangan Lawrence), Mick's fly in school teacher whose good looks and brains wins the affections of blokey Stemple (Thomas Cocquerel), much to Mick's displeasure. Though some funny scenes pop up with Mick trying to impress and flirt with Betty, it's the realisation for the audience that this story is being told to Michael's young son, which makes things a little creepy. Again, this will fly way over the heads of anyone under 15 in the audience and isn't as cynical as me. I really didn't want to give this movie too bad of a review because hey, it's all just family fun here. But then when you see a veteran actor like Bryan Brown say to a dog "I counted on you to have more sense" then you've completely lost me. Mix these kinds of scenes in with some contrived narration and you've got yourself a pretty unwatchable movie. The movie has heartwarming moments but there isn't enough character development to justify the emotional and overly sappy ending. Still, it's a good reason to sit in a dark air-conditioned room for a few hours over summer.
Summary: This movie does have a lot more misses than hits unfortunately.