Games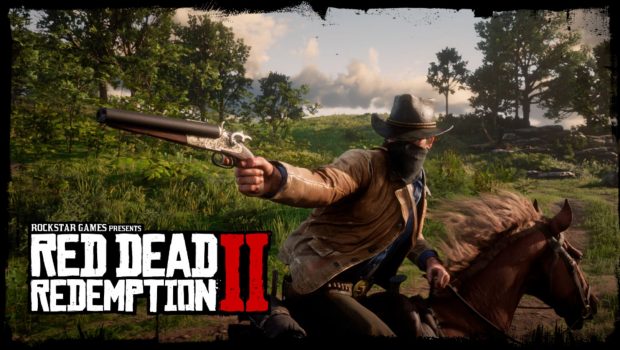 Published on November 14th, 2019 | by Andrew Bistak
Red Dead Redemption 2 For PC Update
Rockstar have acknowledged the issues with their PC release of Red Dead Redemption 2 and unfortunately we get that there will be issues due to the endless different types of PC configurations. As a result, they attempting to address these issues ASAP, including giving PC gamers a bonus for their patience! Good work Rockstar!
Here's the official blurb from Rockstar: Over the past week, we have been working as quickly as possible to address issues that have impacted the launch of the PC version of Red Dead Redemption 2. As a result, we have already identified and resolved a number of these issues by deploying fixes to the Rockstar Games Launcher and some to the game itself.
However, we are aware that a small number of Red Dead Redemption 2 PC players are still experiencing some ongoing problems with the game stuttering. We believe this is due to unforeseen issues related to specific combinations of Nvidia graphics drivers, Nvidia GPU cards and certain CPU's.
We will be rolling out an update to the game today which will address the stuttering issue alongside a host of other fixes. However, we are still currently working together with Nvidia to completely resolve the stuttering issue in a future update, and it may take us up to a few days to properly test everything and ensure the next update completely solves the problem.
We sincerely apologize for this temporary inconvenience and will update you as soon as we have more information to share – we want everyone to be able to experience Red Dead Redemption 2 on PC as we intended as soon as possible. If you are experiencing any issues that are impacting your experience with Red Dead Redemption 2 for any reason, please start by first visiting the troubleshooting page on our Support site for assistance: https://support.rockstargames.com/articles/360037908634/RDR2-on-PC-General-Troubleshooting
And as a show of gratitude to our PC fans while we sort this out in the coming days, everyone who plays Red Dead Redemption 2 on PC this week and through to the holiday season will receive a complimentary care package for Red Dead Online that includes the Prieto Poncho and an assortment of provisions and ammo. Look for more details on the care package to come.
Thanks again for your continued patience and understanding.
Rockstar Games
For more information, please visit: https://www.rockstargames.com/newswire/article/61225/Red-Dead-Redemption-2-For-PC-Update