Games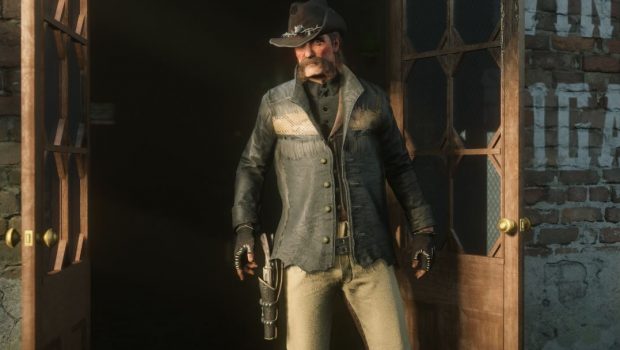 Published on June 19th, 2019 | by Admin
Red Dead Online: Final Week for Rank 10 and 20 Care Packages
Plus New Clothing, XP Bonus, Emote and More
For those who still have yet to hit Ranks 10 and 20 in Red Dead Online, you have until June 24th to cross these thresholds and earn a pair of special one-time care packages stuffed with valuable ammo and provisions. Players who are at least Rank 10 will get premium hunting supplies including baits to lure game, 20 Small Game Arrows that help deliver clean kills to smaller animals and Poison Arrows for taking down large and dangerous prey. You'll also get 20 Fire Arrows to take into combat.
If you hit at least Rank 20 by June 24th, you'll get useful provisions, from 5 tins of Jolly Jack's that fortify your Dead Eye meter with a gold outer bar and 3 Oregano Big Game Meat that give your Stamina meter a gold core.
The latest additions to the Wheeler, Rawson and Co. Catalogue in Red Dead Online include the Lightfoot Pants, a novel design which features slit pockets at the front and statement stitching round the waist, knees and side seams. You can also ring freedom's bell with the eagle adorned Austin Boots.
This week's Wheeler, Rawson and Co. Catalogue inventory also includes a trio of limited stock items. The grand, fully lined, deerskin Charro Jacket – which features a handstitched brocade and fancy brass buttons on the breast and cuffs. There's also the striking Vaquero Baroque Spurs – hand tooled embossed leather spurs with ornate 8 point rowels. And the Clymene Coat – a stunning two-tone design, this coat features soft tiered top grain leather and fancy brass buttons.
And nothing lightens the soul crushing burden of life like yielding to a tantrum. Unleash your frustration in a burst of rage with the Hissy Fit emote.
No second chances, one life, and everything depends on how you use it in the new Elimination Series Playlist. Available from the Red Dead Online menu screen, you can jump into the Elimination Series to compete in Make It Count with the Bow and Arrow or Throwing Knives in a variety of locales. Or jump into the Elimination Series Large variant to take on Gun Rush in larger groups.
Just take part in the Elimination Series Playlist and you'll get a 30% XP and RDO$ boost. Win a match in the Elimination Playlist, and you'll get 60x High Velocity ammo for each class of gun (Pistol, Revolver, Repeater and Rifle).
On top of the Elimination Series Playlist bonuses, this week is also a great chance to boost your supply of Health Cures, Bitters, Snake Oil and Miracle Tonics, as all Tonics are 25% off.