Films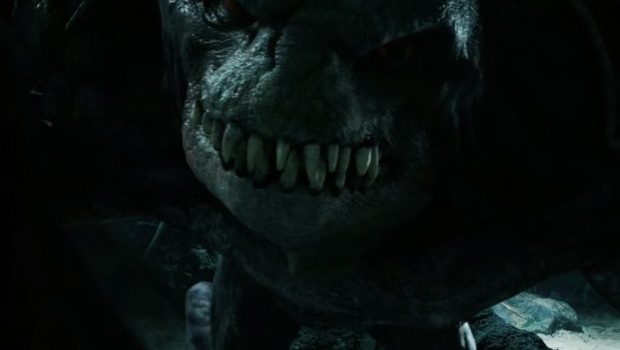 Published on August 24th, 2016 | by admin
RED BILLABONG- THE MONSTER IS UNLEASHED!
The time has come! Hotly anticipated Australian action thriller Red Billabong can be seen on selected screens from Thursday 25th August. Featuring DAN EWING (Home and Away) and TIM POCOCK (X-Men Origins: Wolverine, Dance Academy) Red Billabong is Australian film like no other. It features a fully realised CGI creature- and it's BIG!
Red Billabong has just completed a tour of sold out advanced screenings around the country, to top off a two-year marketing campaign that has seen the cast and writer/director Luke Sparke appear at conventions such as Oz Comic-Con and Supanova across Australia, where the film has built a strong and loyal following.
"It's great to see the film received so well at each premiere we have held around the country. People have reacted pretty much the same everywhere, which must mean we're onto something and everyone laughs at the same parts- I don't think anyone realized how funny and fun the film is! We're urging fans of the genre, fans of Dan Ewing or fans of Australian cinema to vote with their wallets this weekend so it can expand out around the nation." says writer/director Luke Sparke.
See what the audience has to say-
https://www.youtube.com/watch?v=QoxnMLUOT7o&feature=youtu.be
In the Australian Outback, two brothers discover old secrets and family lies. As their friends start to go missing they fear they are being stalked by someone, or something from their worst nightmares – But is it just – A story? A legend? A hoax? Or is it real?
Red Billabong stars Home & Away favourite DAN EWING and Dance Academy favourite TIM POCOCK. SOPHIE DON, JESSICA GREEN (Lightning Point), BEN CHISHOLM, JOHN REYNOLDS, EMILY JOY, JAMES STRAITON also star along with FELIX WILLIAMSON (Underbelly: Razor, The Great Gatsby) and GREGORY FRYER (The Sapphires). 
The Queensland production company, SparkeFilms, has teamed up with distributor Pinnacle Films (Dallas Buyers Club, Predestination, Healing) and international sales agent, Arclight Films, who is handling sales on the project.
To celebrate the release of Red Billabong three new character posters have been released. Download them now from the website. 
Visit www.redbillbongmovie.com 
Red Billabong will be in selected cinemas from Thursday 25th August 2016. It can be seen at:
QLD:
New farm cinema 6, Cineplex:Southbank, Cineplex:Nerang, Cineplex:Victoria point, Cineplex:Redbank Plaza
VIC: 
Hoyts HighPoint, Hoyts Northland, Peninsula cinema
NSW: 
HOYTS Entertainment Quarter- Paris
With more cinemas to be announced.