News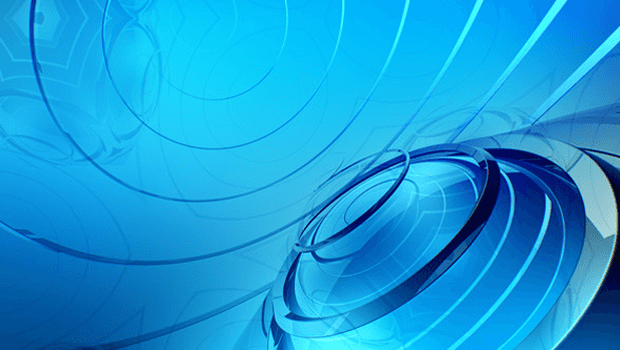 Published on April 4th, 2016 | by admin
RECORD STORE DAY AUSTRALIA
4 April 2016, Record Store Day Australia is an important day for the music industry as it reiterates the importance of the traditional music outlet as one of the major avenues for the public to discover the many genres of music releases each year.  This year Australia is also now part of the international Record Store Day and has moved to using the international logo and colours.
Record stores in every Capital  City of Australia, along with Regional Stores, are registering to be involved in the day with lots of promotional activity, sales, in-store appearances, signings and limited edition releases planned
In short, this will be an enormously entertaining day celebrating indie record stores, music and musicians in all their myriad hues.
Here are just a few of the stores so far planning activities.  Listed City by City
VICTORIA 
Melbourne
Greville Records – Prahran – Bowie Day
Stalwart of the Melbourne music scene, Greville Records on Greville Street, Prahran is hosting a Bowie-themed day with instore performances from Mick Harvey, Tim Rogers, Dan Kelly, Ash Naylor, Saint Jude, the Closet Straights, The Sugarcanes, and more.
Basement Discs – Big day of music
As ever, Melbourne's legendary Basement Discs will have a Record Store Day filled with live music, a trivia quiz, prizes, give-aways,  discounts, RSD releases and much, much more! Some of Melbourne's finest musicians will be dropping by to perform, including Alyce Platt & Band, Sean McMahon & The Moonmen, past RSD ambassador Russell Morris, The Models, Tracy McNeil & The Good Life and Raised By Eagles and more to be announced. Music kicks off from around 11am . . . so, plan to get down, downstairs, downtown all day long! 
Lost and Found: Brunswick East for big day out
Lost and Found Market in Brunswick East have a big day of vintage vinyl, hifi and limited RSD releases plus live music from Dave Cantrell and Hank Ferguson from Hank's Jalopy Demons …. as a duo they're called The Chopped Jalopies. If you live vocals in harmony, electric/acoustic guitars and a rockin' hillybilly beat then don't miss this at 1pm and then at 2.30pm.
Dougy from Rare Records is bringing his magical vintage t-shirt transfer press. Lots of vintage transfers to choose from or personalise your own tshirt, bring your own tee or choose from limited edition vintage tees.
Lost and Found staff will be easily identifiable in their prairie-western-outlaw attire.
Smug Relish provide provisions including coffee. – Open 10am to 6pm. 
NSW SOUTH WALES 
Sydney
Richmond – St. Mary's Sound
Brother and sister duo, Kaylens Rain are in store at St Mary's Sound in western Sydney. Performing at mid day. In Our Blood hit the ARIA Country Album Charts at no 4 on 29 March, so this is a great opportunity to see, hear and meet these young country musicians who are already making their mark.
Plus buy a blues album and get a free Eric Bibb tee shirt.
Buy a classical album and get a free promotional DVD.
Wollongong – Music Farmers big day of live music
Wollongong's Music Farmers will once again host a day-long celebration that includes record store day exclusive releases and live performances in the shop.
The doors to the Keira Street door will be open from 9am with hundreds of exclusive record store day releases available in limited quantities. In addition to the official lists, the Farmer & The Owl label will release three different limited edition 7" singles from local artists Hockey Dad, Totally Unicorn and Tees.
From 4pm on the day there will be free live music in the store Hytest, Bec Sandridge, Tees, Palomino, Velvet Elevator and Blackie. The event is free entry and all ages.
Date: Saturday April 16th Venue: Music Farmers – 228 Keira Street Wollongong Time: 9am – 7pm – Free and all ages
Canberra  – Songland Records and their RSD fundraiser for the RSPCA
It's acronym city at legendary Canberra indie store Songland Records. Legendary owner Frog Harris is once again asking for your unwanted VHS cassettes, vinyl, CDs or audio cassettes and he sells them on RSD with all the money raised going to buy treats for the animals waiting for their forever homes at the ACT's RSPCA animal shelter at Weston.
Thirroul –  Franks Wild Years
Frank's Wild Years in Thirroul, NSW hosting live music with Andy Golledge, Tambourine Girls, and more.are for RSD.  Growing up in rural NSW, Andy Golledge has migrated into music via inner city Sydney and Tamworth and is currently working on his first release, due for mid this year, featuring his blend of acoustic, country and folk.
Also Tambourine Girls and more.  Check out Franks Wild Years's Facebook page. 
SOUTH AUSTRALIA
Adelaide
RockTherapy Records – host big day of live music
Mick Bower, Gavin Webb, Brian Vaughton and Rick Morrison aka Adelaide's legendary band The Masters Apprentices are instore at at 536 Goodwood Road, Daw Park on RSD.  Bring your records or CDs for them to sign, or buy more!  2pm.  Please note this isn't a performance: they are there to meet and chat and sign! 
QUEENSLAND 
Brisbane
Tyms Guitars – MASSIVE line up
As ever a fantastic day at Tym Guitars in the Valley, Brisbane: six live bands (Australia and overseas) throughout the day, exclusive vinyl only available at Tym's Guitars, a DJ spinning vinyl all day, ginger beer and they also promise nerds, lots and lots of nerds.  Free, all ages.
Doors open at 10am.  First band is on at noon.
Record Store Day in Australia is run by The Australian Music Retailers Association (AMRA) and has the unqualified support of record companies and Australian music icons who know the importance of supporting  indie music stores.
The website will be updated daily with in-store activity planned around the country.
www.recordstoreday.com.au  –  for participating stores and activities
facebook.com/RecordStoreDayAustralia  Twitter:  @RSDAustralia      https://www.instagram.com/RSDAustralia/      #RSDAus