Events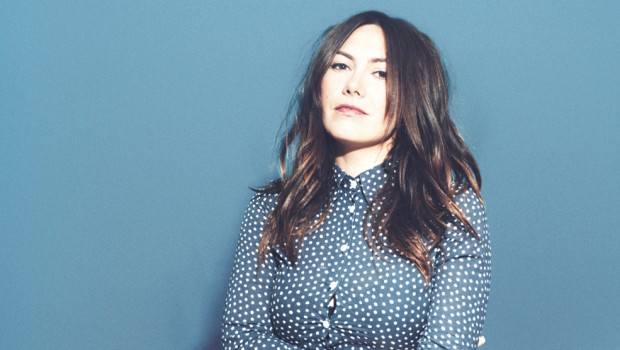 Published on March 15th, 2016 | by admin
RECORD STORE DAY IN AUSTRALIA 2016 – ELLA HOOPER ANNOUNCED AS AMBASSADOR
CELEBRATING THE INDIE MUSIC STORE
SATURDAY APRIL 16 
RECORD STORE DAY in AUSTRALIA
15  March  2016
Australia joins the international day
ELLA HOOPER announced as an ambassador 
Record Store Day in Australia is excited to announce two great moves  for 2016:
Australia has joined the rest of the world and become part of the international day
Ella  Hooper is an ambassador for Record Store Day in Australia
Ella Hooper needs little introduction: she is a musician and multimedia personality these days best known as a singer/songwriter.  Ella's career has developed from the rock of Killing Heidi to the alt folk of the Verses and now the revealing songs of Ella Hooper solo.  She's won five Arias and written several top ten hits.  She is also the youngest person and first woman to have received APRA's Songwriter Of The Year award.
"I'm a lifelong fan of the independent record store experience and am thrilled to support the vital role that these stores still play in the music scene, as this year's ambassador". Ella said   "I'll be making a dash to a few of my favourite stores old and new on the day and maybe sing a few new songs along the way too.  I can't wait!!" 
Ella and has come on board to support an important day for the music industry, which reiterates the importance of the indie store as one of the major places to discover new  music and 'new to me'  music.  No algorithm can match the experience and skill of a great music store staffer for recommending the right music  to the right person at the right time.
In a great move, Australia is now part of the international Record Store Day and has moved to using the international logo and colours.
Last year Record Store Day in Australia was the biggest ever and the organisers say early signs are that it's on for another big event this year.  Expect limited edition vinyl, CD special deals, live music, treasure hunts, lots of sausages on BBQs, face painting and much, much more.
In short, this will be an enormously entertaining day celebrating indie record stores, music and musicians in all their myriad hues.
Record Store Day in Australia is run by The Australian Music Retailers Association (AMRA and has the unqualified support of record companies and Australian music icons who know the importance of supporting  indie music stores.
The website will be updated daily with in-store activity planned around the country.
www.recordstoreday.com.au  –  for participating stores and activities
facebook.com/RecordStoreDayAustralia  Twitter:  @RSDAustralia      https://www.instagram.com/RSDAustralia/      #RSDAus