Games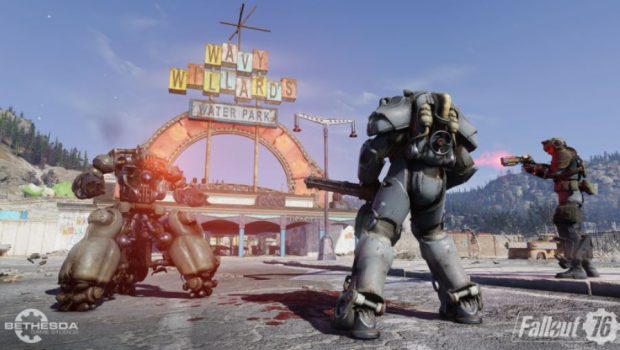 Published on October 30th, 2018 | by Admin
RECLAMATION DAY PREPARATIONS CONTINUE…
As we edge closer towards #ReclamationDay, we continue our preparations with these awesome Fallout 76 murals!
You can find these murals – crafted by Apparition Media – at the corner of Elizabeth and La Trobe Street, as well as the corner of Collins and Elizabeth St in Melbourne.
To see the timelapse of the murals appearing: https://twitter.com/Bethesda_ANZ/status/1057052167419248643
Fallout 76 B.E.T.A is available now on Xbox One, PlayStation 4 and PC. Beta times (attached):
Oct 31: 10am-2pm AEDT
Nov 2: 5am-10am AEDT
Nov 4: 8am-12pm AEDT
Nov 5: 5am-12pm AEDT
Fallout 76 launches November 14 on Xbox One, Playstation 4 and PC.
About Fallout 76
Bethesda Game Studios, the award-winning creators of Skyrim and Fallout 4, present Fallout 76, the online prequel where every surviving human is a real person. Work together, or not, to survive. Under the threat of nuclear annihilation, you'll experience the largest, most dynamic world ever created in the legendary Fallout universe.
Reclamation Day, 2102. Twenty-five years after the bombs fall, you and your fellow Vault Dwellers—chosen from the nation's best and brightest—emerge into post-nuclear America. Play solo or join together as you explore, quest, build, and triumph against the wasteland's greatest threats.