Games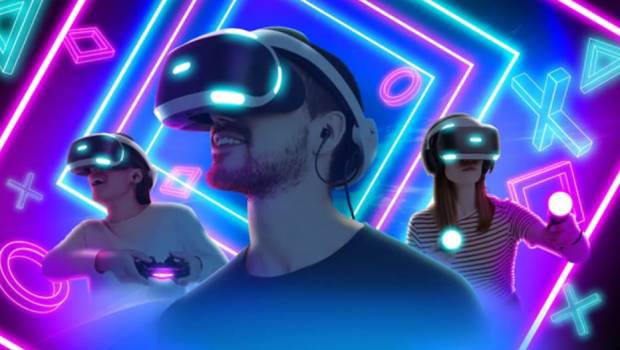 Published on September 15th, 2020 | by Adrian Gunning
Recap of PS VR announcements from last week
Last week, Sony Interactive Entertainment published a series of PlayStation VR announcements to the PlayStation Blog that highlighted upcoming games coming to the platform, including some new announcements and updates for previously revealed PS VR titles.
See below for a recap of these announcements, so that you're up-to-speed on the latest in the world of PS VR.
Minecraft adds PS VR support this month
PS VR support for Minecraft will arrive via a patch for the base Minecraft game this month. Everyone who has Minecraft on PlayStation 4 will get the patch automatically. There will be a variety of new settings & guidance so that users can tweak the VR experience to their needs. There's also two main ways you can play the game in VR: Immersive and Living Room modes.
New gameplay details on The Walking Dead Onslaught
Andrew Abedian from Survios provided a deep-dive into the Alexandria safe zone, and discussed how the iconic setting plays a critical role in the story and gameplay of The Walking Dead Onslaught. The PS VR survival horror launches on September 29.
Twilight Path announced for PS VR, out next month
Twilight Path, created by the Vancouver-based team Charm Games, will be coming to PS VR this October. Twilight Path is a first-person interactive fairytale, with characters and stories that users can not only watch, but co-exist in. PS Move controllers put your hands in the world, giving you the ability to interact with objects you find to solve puzzles.
How Hitman 3's PS VR mode immerses you in the World of Assassination
IO Interactive shared more details on how the main character, Agent 47's, new point of view in VR presents new gameplay options. When you don't play in VR, you can bump into characters and they'll likely scold you for being clumsy. In VR, the layers of interaction needed to be deeper, so the developers added reactions and trigger dialogue when you tap someone on the shoulder, for example. Hitman 3 launches on January 20, 2021
Until You Fall launching on September 29
Schell Games, developer of the upcoming VR sword fighting expe­ri­ence, announced details of the gameplay and 'archetypes' for the weapons and abilities in Until You Fall, as well as the launch date of September 29.
Lastly, right now PS Store is hosting a PS VR promotion. This sale showcases the diverse range of experiences only possible on the platform with a range of titles available at a discounted price for a limited time. That includes titles such as the critically acclaimed Astro Bot Rescue Mission, Borderlands 2 VR, Everybody's Golf VR, Marvel's Iron Man VR, Superhot VR and Tetris Effect. The sale will run till September 23.
For more information, head over to the PlayStation Blog.