Comics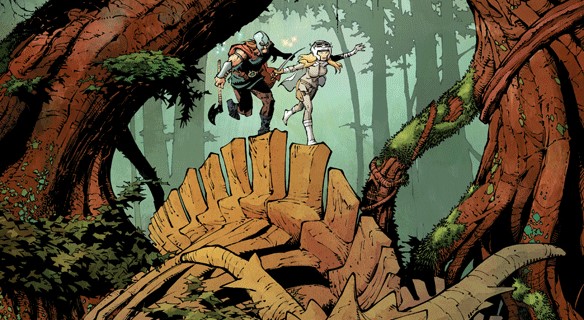 Published on March 24th, 2017 | by Dana Folkard
REBORN #5 REVIEW
Summary: Memories flood back as Bonnie reflects on her past and present life in this slower-paced issue.
After narrowly escaping from the clutches of the villainous General Frost, Bonnie and her father search for a way out of the Dark Lands and back to Adystria. Resuming the quest to find her lost husband is now Bonnie's top-priority, however, with trouble never far behind, the reunion with Harry could prove to be more difficult in more ways than one.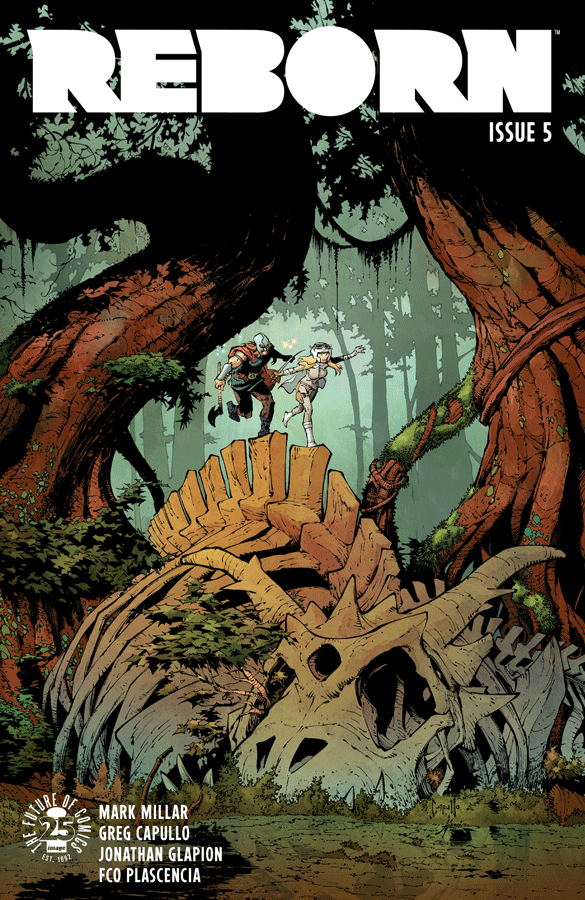 We kick off this issue with Bonnie reflecting on her past and reminiscing about how fleeting life can be. She is grateful for her rebirth, which has gifted her with the chance to be young again and to live a new life with her husband by her side. Life for Bonnie is good, even if she is fleeing the Dark Lands and fighting hostile enemies whilst trying to get back to Adystria…always look on the bright side of life. Lost deep in thought, reflecting on memories of her past life, Bonnie is jolted back to the task at hand by the unexpected arrival of Roy-Boy, who she thought was dead after being thrown from a cliff. Emotions are high, as Bonnie quickly discovers that Roy-Boy picked up Harry's scent and tracked him to a local village just a few days' trek from their current location. However, the excitement is short-lived upon the news that Harry has been taken hostage by none other than Lord Golgotha! After escaping the Dark Lands, Bonnie must now decide whether she is going to turn around and head straight back into the gates of hell.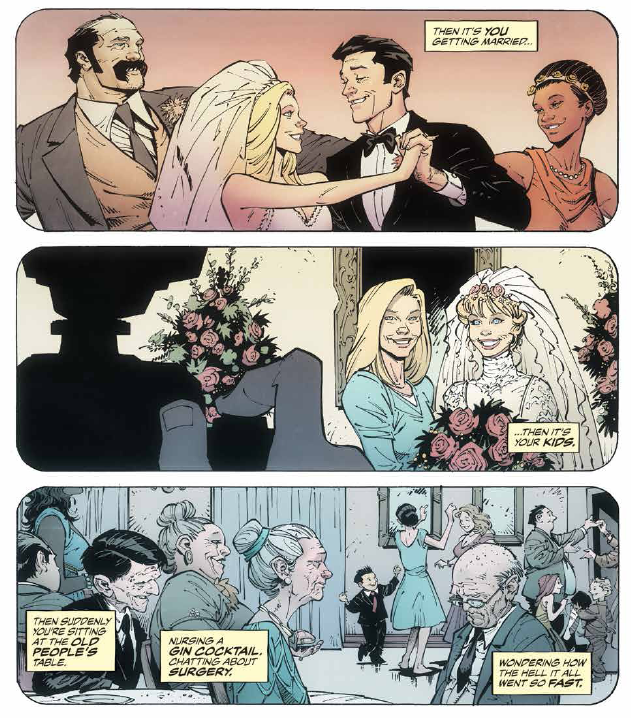 This is a slower-paced issue of Reborn, as Bonnie reflects on her past, her rebirth and her new life. Since being reborn, Bonnie has been on a non-stop whirlwind adventure through Adystria and the Dark Lands, so this has been one of the rare moments where she has been able to stop, reflect and ponder over things. Being blessed with the gift of a new beginning after already living a rich and fulfilling life is special indeed. Especially with the wisdom and knowledge from your past to guide you. This doesn't go unnoticed with Bonnie, as she understands that it's the little things that matter in life and that time really is the most precious gift of all. We also get to see how selfless and sensitive Bonnie can be when she is forced to face a difficult and uncomfortable situation. Instead of being callous and hurtful, she is gentle and kind and embraces this confronting news with respect and grace. With the Dark Lands behind them and Bonnie's reunion with Harry fast-approaching, the anticipation is high and with all of this tense energy I couldn't help but shake the feeling that something isn't quite right. I knew that there had to be a twist, something that was dark and complicated…yes, very complicated indeed.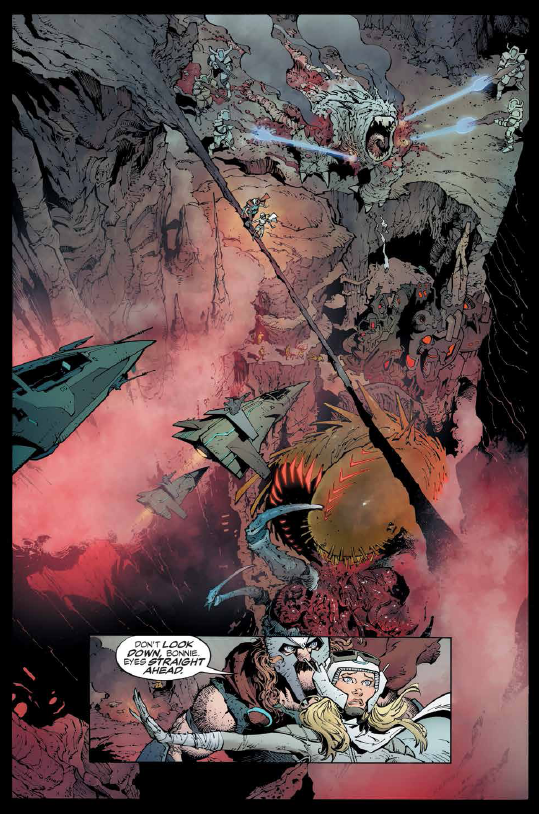 Greg Capullo's art is once again epic and visually diverse. He has created a world that's very easy to become immersed in with rugged landscapes, filled with all sorts of magical creatures. It feels wild and untamed and seeing Bonnie and her dad gamble through the countryside, does feel like you are journeying with them on an exciting adventure into the unknown. Emotions are high in this issue of Reborn and Capullo captures this perfectly through the detailed nuances on Bonnie's face and the many subtle expressions she has. Colourist, FCO Plascencia, and inker, Jonathan Glapion, frame this world in a magical ambience. There is a wonderful dreamlike quality that makes everything feel enchanted and like Bonnie is exploring a wonderful faerie tale world with both the light and dark forces forever present and overlapping.
Overall this is a slower-paced and more though-provoking issue of Reborn. During these quieter moments, it's nice to see Bonnie reflect and ponder things, exploring her feelings and embracing her emotions. It feels like we are getting to know her more, as small fragments about her past and the way she looks at life is revealed to us. I'm looking forward to venturing back into the Dark Lands with Bonnie and straight into the gates of hell.
I'm giving this issue 5 out of 5 stars!
Comic Details
Title: Reborn #5
Publisher: Image Comics
Creative Team: Mark Millar, Greg Capullo, FCO Plascencia, Jonathan Glapion.
Reviewer: Dana Folkard