Comics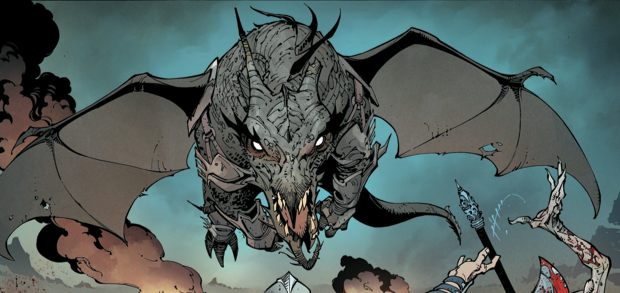 Published on October 8th, 2016 | by Dana Folkard
REBORN #1 REVIEW
Summary: If you're looking for a fresh take on a sci-fi/fantasy then do yourself a favour and grab a copy ASAP!
5
A gripping and thought-provoking read.
What if death isn't the end but a gateway to a whole new and exciting journey, a journey into a world filled with monsters and magic? Reborn, by Mark Millar and Greg Capullo explores this very concept and we learn that death isn't the final chapter but the beginning of the next one.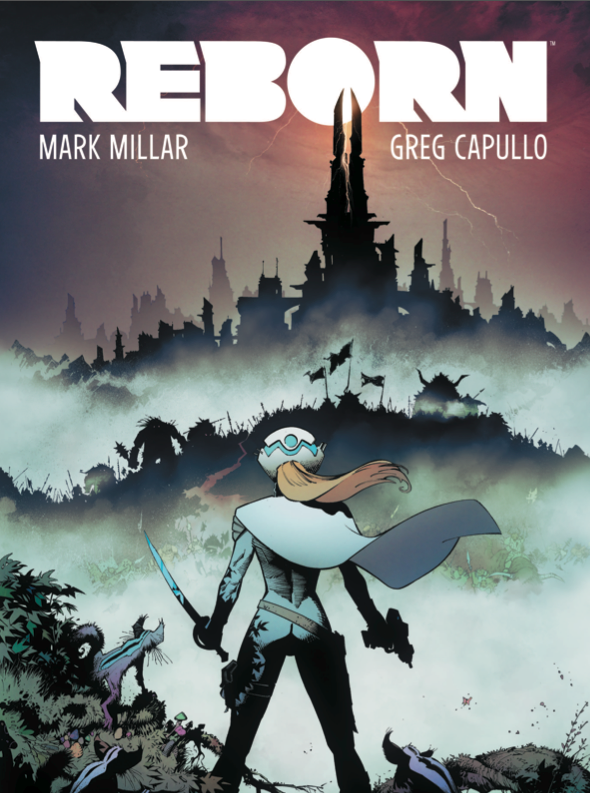 We are introduced to our leading lady, Bonnie Black, in the twilight years of her life. She is in her 80's and being cared for in a hospice after suffering from multiple strokes. She reflects on her life and the close losses that she has suffered throughout it. Her husband, father, mother and close friends are all gone and she appears scared and lonely, as she waits for the inevitable and imminent arrival of death. However, when death eventually comes, instead of being engulfed in darkness, Bonnie is literally thrust into a strange world, amidst a raging battle. Bonnie has been "reborn" and the next adventure to her life begins.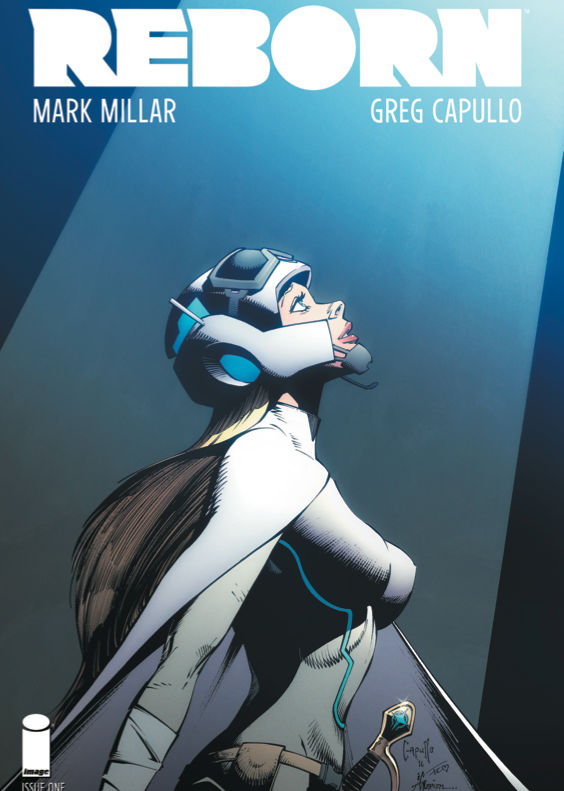 Mark Millar has delivered an intriguing and thought-provoking introduction to Reborn. What I find really interesting is our unlikely leading protagonist, Bonnie Black. She is an old, waiting for death and fears this next stage in her life. This is instantly relatable, as all of us at some point fear death and the unknown, regardless of what we believe. Bonnie is an atheist and believes that death is the end and that the lights are switched off as the darkness engulfs you. However, to her surprise it is the complete opposite that happens as she awakens, reborn as a beautiful and younger version of herself. She is like some kind of sci-fi Valkyrie warrior woman. How excellent! This transitional phase in Bonnie's life is handled perfectly, as the emotional tone of the story quickly changes, as we jump from a strong sense of sorrow and melancholy to shock and confusion. We have only just met Bonnie and learnt a little about her past before we have been thrust on a wild ride with her. Millar has really captured that sense of being overwhelmed with Bonnie, as we all try to take in and digest what we are seeing and experiencing. We quickly adapt to the chaos of the raging battlefield and alien landscape as Bonnie does. Just like her, we have no choice but to and you'll be left wondering, what on Earth is happening?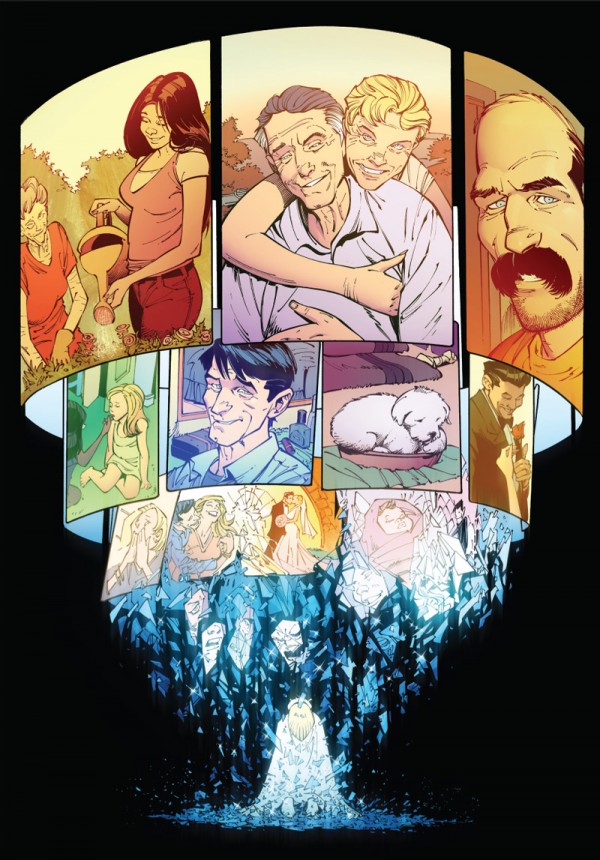 Greg Capullo's art is excellent. He's flexing his artistic muscle and it really shows on the pages. He's done a great job at capturing that highly emotional tone that Millar has set up, as you really get a sense that Bonnie is mourning for the life she is about to lose. She looks old and spent, yet her eyes still possess a kind of youthful essence. I thought that was a nice touch. After Bonnie's death, we are assaulted with a visual feast. Fantasy nerds rejoice, as you will not be disappointed! The landscapes are vast and filled with immense details, the action scenes are fluid and convey a seamless sense of movement and the designs of animals, monsters and technology are interesting and creative. Spaceships, trolls, bloodthirsty hordes, swords, sorcery and dragons…what's not to love about that? Colourist, FCO Plascencia, does a great job at reinforcing the emotional tone of each scene. Dull and muted tones are used for Bonnie when she is alive, whilst more vibrant and vivid colours are used for the scenes after Bonnie's death. This helps to define the contrast between these two very different lives perfectly, as we really get the sense even more so that one life is ending and a new life is just beginning. Also, the use of sepia-like colours for the flashback scenes really helps to cement these scenes in the past, as they almost appear to us like faded memories of a fragmented past.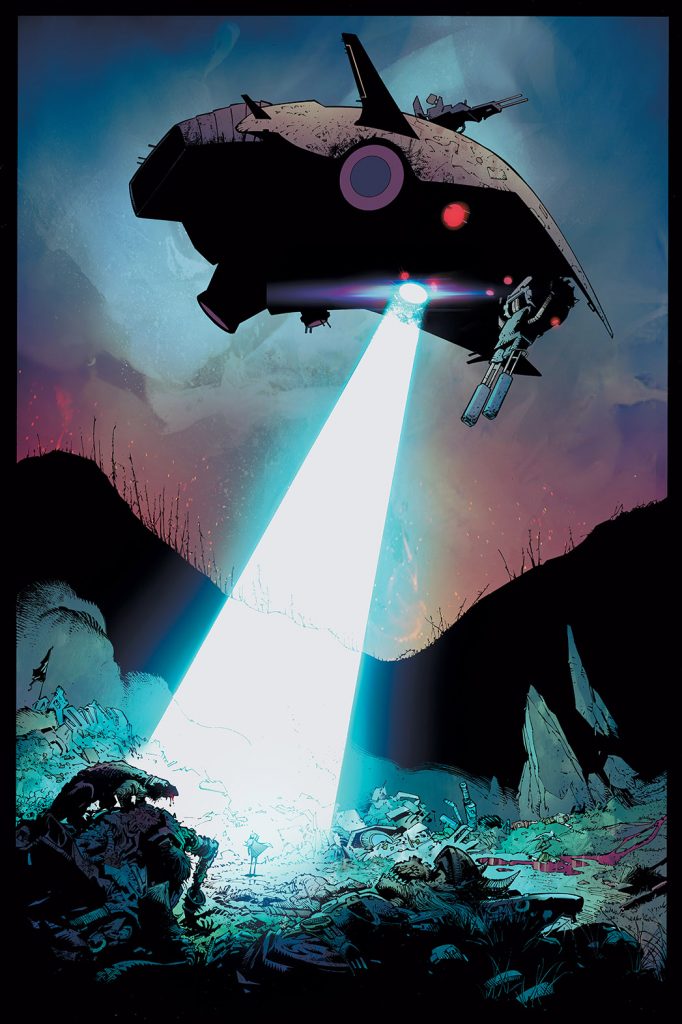 Reborn #1 is an intriguing and exciting introduction to this highly-anticipated new series. It's thought-provoking, exciting and action filled. We have been introduced to some interesting characters and a unique and complex story with the foundations for what will no doubt be an exhilarating journey. I'm excited and curious to see where Millar and Capullo are going to take us and I look forward to when the next issue comes out. If you're looking for a fresh take on a sci-fi/fantasy with some deep concepts and lovely art, then do yourself a favour and grab a copy ASAP!
I'm giving this issue 5 out of 5 stars!
Comic Details
Title: Reborn #1
Publisher: Image Comics
Creative Team: Mark Millar, Greg Capullo, FCO Plascencia, Jonathan Glapion.
Reviewer: Dana Folkard