Hardware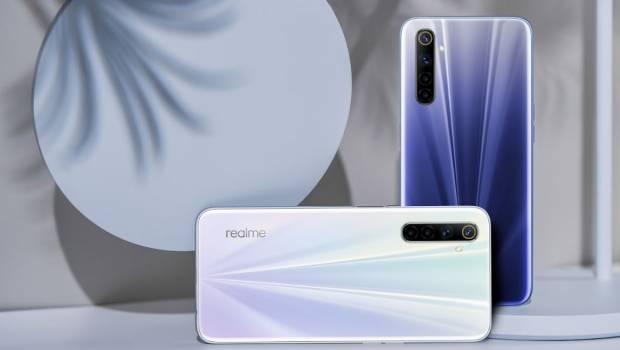 Published on April 21st, 2020 | by Adrian Gunning
realme leaps into the Aussie wearable market with two new tech-cessories
realme, the fastest growing smartphone brand globally, has today unveiled its entry into the Australian wearable market with the launch of the realme Band and realme Buds Air.
With a dual focus on creating smartphones and wearable technology, the realme Band and Buds Air represent a move to establish itself in the smart technology market throughout and beyond 2020.
Commenting on the launch of realme wearable technology, Andy Yang, Managing Director of realme Australia, says: "It's a core part of our strategy to ensure Aussies can enjoy the latest technologies and innovations without having to break the bank. This is something we will achieve with the launch of our new Band and Buds Air.
"In just two years we have expanded our customer presence to include 27 global markets. Extending our product line to include wearable technology is the next logical step in ensuring we continue to offer our customers advanced products that provide surprising and exciting experiences they can use in their everyday life."
The realme Buds Air and realme Band are available to purchase from 23rd April 2020 from select retailers.
realme Buds Air 
Seamless music experience 
The all-new realme Buds Air provides a seamless music experience. The custom R1 chip with Bluetooth 5.0 enables an instant and stable connection between the earbuds and the phone, stronger battery performance, and accessible smart controls.
With a simple press of a button, the realme Buds Air can be paired with a device. Once paired, whenever the case cover is opened, the realme Buds Air recognises and connects to the device instantly.
Built in voice assistant 
Take advantage of the Buds Air voice assistant to navigate music playback, calls, volume adjustment and information services while on the go.
Gaming Mode 
With a dedicated Gaming Mode, latency is reduced by 51 per cent, ensuring a perfect sync between visual and sounds for an optimal video playback experience for players.
Perfect travel partner 
The realme Buds Air has an impressive 17 hour battery life and noise cancelling capabilities. This means endless usage whether at home or out, without recharge worries.
realme Band 
Intelligent sports tracker 
Live fit and smart with the realme Band, which supports nine sport modes including walking, running, yoga and even cricket. It also has an IP68 water resistance rate, meaning it is protected against dirt, dust, sand and occasional dips in the water. With these features, the realme Band is the perfect fitness partner.
Slick design
The 2.4cm large colour screen can display a vast range of more than 65,000 colors. Featuring a touch-button, the display is easy and intuitive to operate. And with a choice of five unique dial faces, switch up the style with the realme Link App to suit personal preferences.
Supporting healthy lifestyles 
The built-in high precision heart rate sensor accurately measures real-time heart rates every 5 minutes, allowing users to closely monitor their health. Additionally, the algorithm can intelligently analyse sleep quality and generate a report so users can discover more about their sleeping pattern. After sitting for a long period of time, the realme Band will share reminders to move, take a walk or drink water, making it the perfect lifestyle companion.
For more information visit: shop.realme.net.au
Pricing & Availability
realme Band
RRP: $99
On sale: 23rd April 2020
Available:  realme e-store, Make it Mine, mobileciti, 5GWORLD, Essential Appliance Rentals, Amazon, Kogan, eBay, Catch.com
realme Buds Air 
RRP: $149
On sale: 23rd April 2020
Available:  realme e-store, AusPost, Make it Mine, mobileciti, 5GWORLD, Essential Appliance Rentals, Amazon, Kogan, eBay and Catch.com