Hardware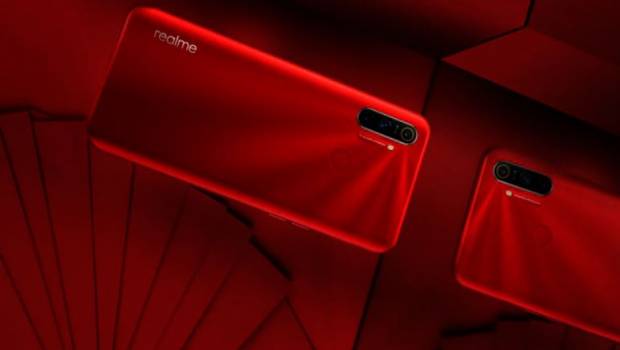 Published on May 21st, 2020 | by James Wright
realme C3 Review
Summary: The realme C3 providers users with a decent entry-level smartphone that also boasts some high-end features as well!
The entry-level smartphone market has really boomed in Australia and realme have given Australians a nice alternative to the sometimes overpriced bigger brands. Cue in the C3, a smartphone that definitely  gives its competitors a real run for their money and for just $269, you get a large 6.5″ mini-drop screen (720 x 1600), 5000mAh battery with reverse charging (you heard correctly), AI triple rear camera (12MP+2MP+2MP) plus a Helio G70 Octa-core 12nm 2Ghz processor which are some of the highlights of this smartphone.
Gallery
The C3 also come in two colours that include frozen blue and blazing red and if you're looking for more, add in dual sims, expansion slot up to 256GB, NFC payments (touch free Google Pay which is great on COVID-19 Earth),rear finger print reader, facial recognition, 64GB of storage plus 3GB of RAM. Needless to say, for just $269, it's great value for money. So if you're on a budget, the realme C3 offers excellent value for money.
While it is an Android phone, realme include their own "skin" over the operating system that allows for easier customisation options, smart gestures and personal information protection as some of the features. It basically fine tunes the Android experience and makes more user-friendly and thankfully does slow the phone down either!
Installation is almost a moot point and in just a few minutes, you'll be up and running as you follow the setup wizard. In terms of build quality, it is missing some of the lacklustre of the more expensive phones due to plastic, however it is still quite serviceable and does feel sturdy. More importantly, it feels good to hold it and button placement is good. The shiny colour schemes also make the phone stand out as well and you could almost be forgiven in thinking that the plastic is metal.
While it is a large screen and if you are familiar with OLED screens, you will notice a loss of sharpness and colour brightness, however once again for the price, it is still good value, particularly when compared to its competitors. Nonetheless, surfing the net, taking calls, listening to music, watching films and even to some extent playing games, the screen of the C3 is ample.
The processor behind the C3 nicely ticks along and for single apps, we had no issues, however for some of the more intensive apps, you may need to close some background apps down if you want full CPU dedication. However having social media open, surfing the net, listening to music, the phone works well, even quickly opening the camera app. We tested the phone with a couple of bechmarking apps that included 3DMark (Slingshot Extreme) and also Geek Bench with the phone scoring as expected, on the entry level due to the processor. However elements such as the finger print reader and the facial recognition unlock were quite fast and for real-world use, this phone does perform well.
The camera system on the C3 while a little low with megapixels, still took some good photos. Outdoor photos in good light were quite clear even with a touch of muted colours , however in low-light, at times you needed to tweak the settings or retake the photos. The 5MP front facing camera is for selfie lovers and in good lighting, we had no qualms, however in low-light, you may need a bit more patience.
Sample Shots
Final Thoughts?
The realme C3 is an affordable smartphone with high-end features and while it may not look as sleek as the latest Samsung or Apple phones, it will definitely get you out of trouble if you're on a budget!