Hardware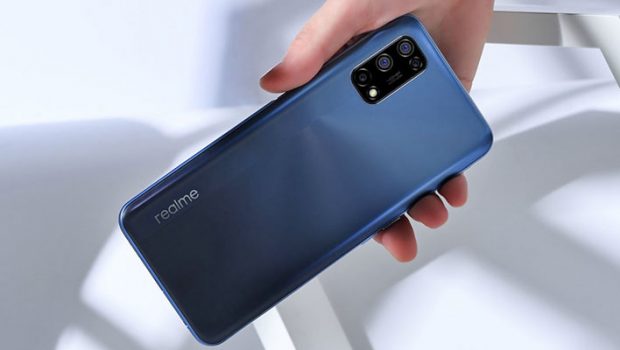 Published on April 18th, 2021 | by Andrew Bistak
realme 7 5G Review
Summary: The realme 7 5G is exceptional value for money and comes with a wealth of useful real-world features
The realme 7 5G provides excellent value for money ($499AUD April 2021) and while classified as a mid-range smartphone, it comes with a wealth of high-end features, including an exterior design that would not look out of place with the more expensive range of smartphones currently available. And as you can see from its name, it comes with 5G connectivity for high-speed internet access.
Available in two colours (Mist Blue & Flash Silver) that both look great, the realme 7 5G is powered by a MediaTek Dimensity 800U 2.4Ghz Octa-core processor, a GPUARM G57 (for graphics), comes with 8GB of RAM (LPDDR4x dual-channel) and 128GB of storage.
Needless to say, it's quite a fast mobile phone and with all its clever features, apps and games were very responsive and we had no issues whatsoever when it came to performance. Furthermore, realme ensure that the phone comes with everything you need from a protective case to a high-speed charger. The size of this phone feels just right and measures at 162.2mm x 75.1mm 9.1mm and a weight of just 195 grams.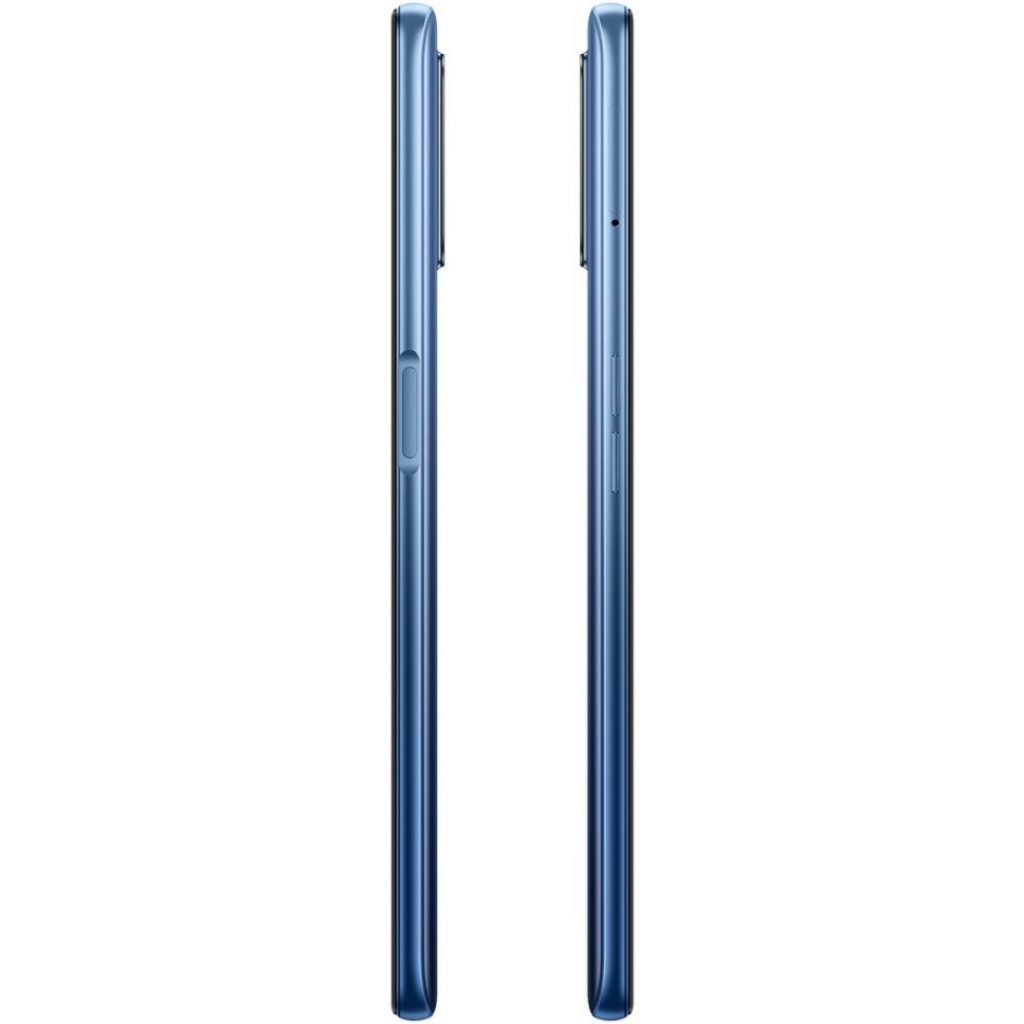 Box Contents
realme 7 5G smartphone
30W Dart Charger
USB Type-C Cable
Protect Case
Protect Film
SIM Card Tool
Important Info Booklet with Warranty Card
The smartphone runs on Android 10 with a realme UI and the setup is quite easy, particularly if you're transferring between your old mobile phone. Further the buttons are well placed and the power button serves as a fingerprint reader that is quite responsive. The realme 7 5g comes with all the apps you need to get it up and running, including a theme store with animated wallpapers.
A special mention should be made about the one touch optimisation feature that ensures that this smartphone is always running at optimal performance. It's also a great feature if you're battery is low and you don't have access to a charger.
Unlike some of the high-end smartphones priced over $1000AUD, the realme 7 5G is a dual sim phone that means you can use two sim cards simultaneously and this includes both accessing the 5G network. On a side note, the secondary slot for the sim serves for a MicroSD card that of course, gives you additional storage space.
As 5G is the fastest commercial mobile network in Australia, it can currently reach speeds of almost 1000Mpbs in some parts of our country. However in the real-world, this is not the case but nonetheless it is far superior than 4G and in Melbourne CBD, we managed to reach speeds of up to 500Mpbs. which is considerable faster than 4G. Once 5G is more available in Australia, I'm sure we will get ever faster speeds for us mere mortals.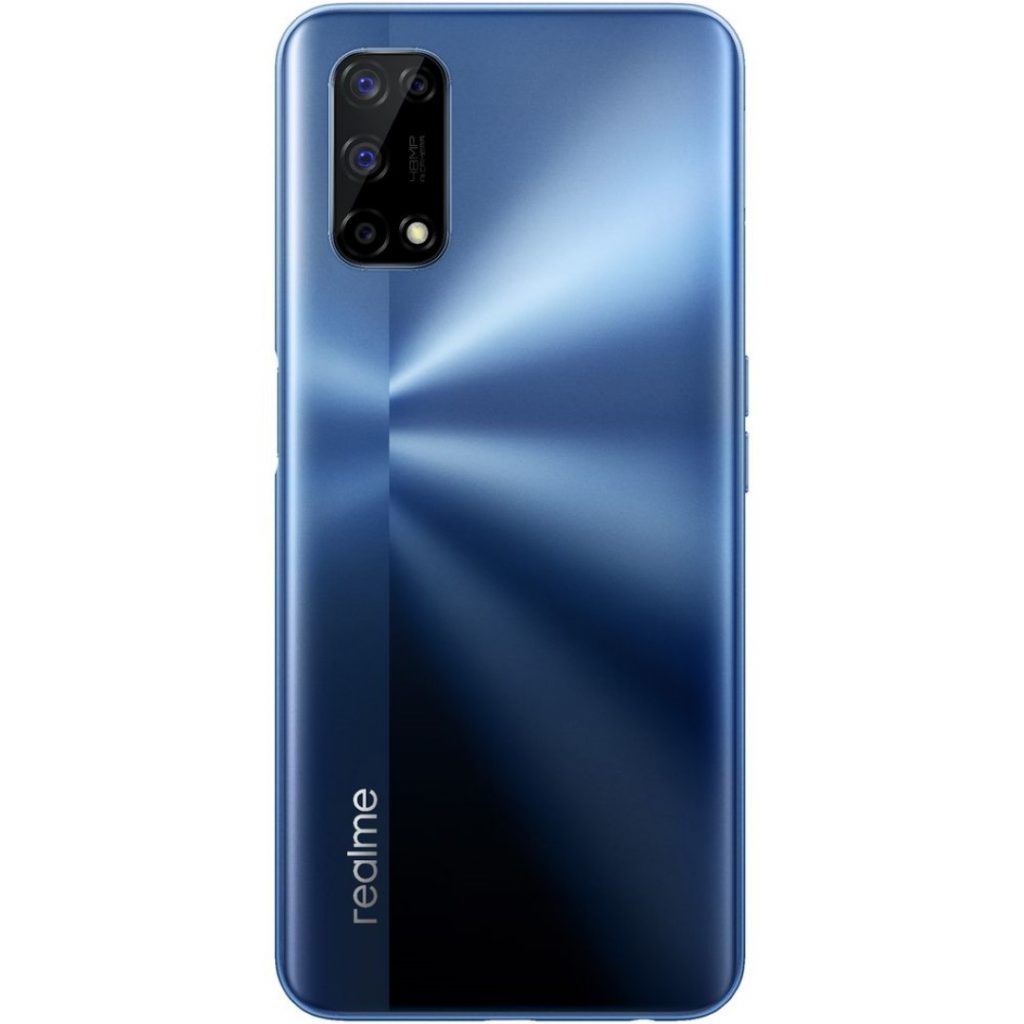 Coming with a 6.5" screen with a screen to body ratio of 90.5% that increases your viewing real estate, the resolution of this smartphone is 2400×1080 FHD+ with 405 pixels per inch to improve image quality. It is also protected by Corning Gorilla Glass that considerably helps reduce scratches, however like all mobile phone, I would still recommend a glass screen protector, even though the realme 7 5G comes with a film protector.
Furthermore, the screen of the realme 7 5G is super clear with vibrant colours. Text is not only very sharp but quite easy to read and images are super clear and almost pop out of the screen thanks to its ultra-smooth 120Hz display. Gamers will also be pleased to know that this phone comes with a 120Hz ultra-high sampling rate which reduces screen tearing and makes gameplay very smooth, including movies. The inbuilt speakers of the realme 7 5G complements the video quality and it even supports Dolby Atmos for additional quality that produces an almost surround sound experience. Add in Hi-Res Audio that allows for higher frequencies and realme definitely cater for those audiophiles. Those owning corded headphones will be pleased to know that the realme 7 5G comes with a 3.5mm port.
Benchmarks
While the processor is mid-range, it is a responsive phone with no lag whatsoever. We tested the realme 7 5G with 3DMARK that looks at the phone for overall gaming. With our tests, the smartphone scored well, particularly for the standard Sling Shot test as it kept up with the more expensive phones and even beating some. The other test is called Wild Life which is more intensive in terms of its graphical capabilities and while the score was lower than the high-end phones, it again beat a few of them as well. What does this all mean? It means that gaming is a must!
Another test we trialed was PCMark that simulates various real-world tests and according to this benchmark, it scored this phone 11028 which comments that the realme 7 5G is in the upper scale of smartphones. The last test was Geekbench 5 that firmly scored this smartphone in the mid-range level at 598 for the overall device, 960 for single-core and 1798 for multi-core. Considering the Samsung Galaxy S21 Ultra almost doubled the score, do does the price considerably.
Gaming
If you're a gamer, you'll be pleased to know that the MediaTek processor is ideal for recreation and when matched with the 120Hz display, it's almost like a portable console experience. Games such as Final Fantasy XV, Genshin Impact, Call of Duty Mobile and Asphalt 9 Legends all performed quite well.
Battery
When it comes to battery life, the realme 7 5G comes with a 5000 mAh battery which easily lasts for a day with heavy usage and more importantly, it comes with 30 watt fast charging (aka Dart Charge) and the smartphone is fully charged in just 65 minutes.
On standby mode, it boasts25 days and needless to say, the battery is a real work horse, even giving up to 28 hours of standby at just 5% of charge. The only thing missing is wireless charging that is a useful feature to have.
Camera(s)
While it has a 48MP (mega pixels) rear quad camera(s), selfie-lovers will be pleased to know that the front camera supports 16MP (FOV 79.3°, f/2.1, 5P lens). Given the price of the realme 7 5G, the staff in the Impulse Gamer offices were impressed at the photographic capabilities of this device, considering its price.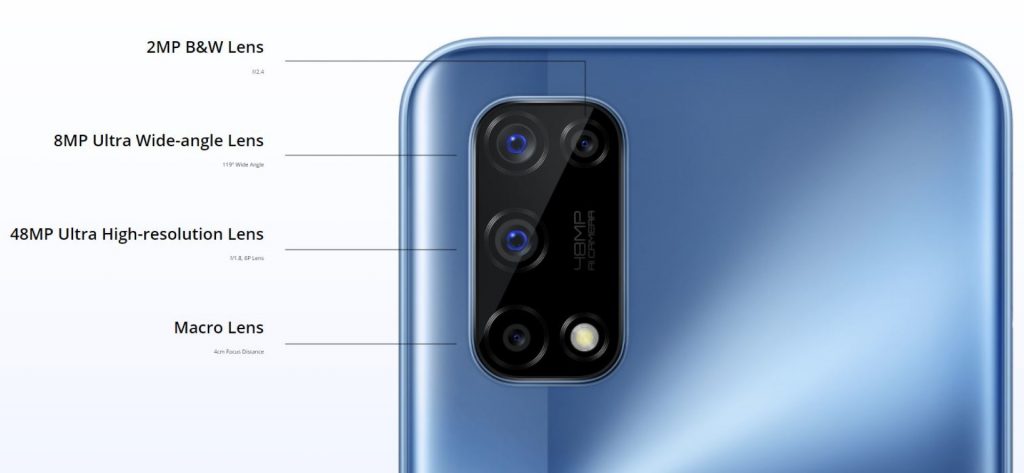 It also supports a wealth of different settings such as super nightscape, panoramic and AI beauty in the camera app to ensure your photos come out as best they can. However before we get into our sample photos, these are the main features of the cameras on this smartphone;
Rear Camera
• 48MP Quad Camera
• 119° Ultra Wide-angle Lens
• f/1.8, 6P lens
• Maximum resolution output: 8000*6000
• 8MP Ultra wide-angle lens
• FOV 119°, f/2.3, 5P lens
• B&W Portrait lens
• f/2.4, 3P lens
• 2MP Macro lens
• 4cm focus, f/2.4, 3P lens
Additionally, the phone records in 4K at 30 frames per second or 60 frames per second at 1080P. It also has video stabilisation which makes a huge difference, particularly for sports. Lastly, you have ultra wide-angle and slow motion to give you further video recording options.
Sample Photos
Final Thoughts?
For $499, the realme 7 5G is exceptional value for money and is ideal for people on a budget looking to access the hallowed 5G network and yes, this smartphone performs exceptionally well on this network. As a mid-range phone, it ticks all the right boxes that gives you access to both gaming and photography. Sure, the cameras do struggle in low-light, however what smartphone doesn't? Nonetheless, it's powerful, has a high quality screen and even supports NFC (touch and go) payments, all under a quality exterior build.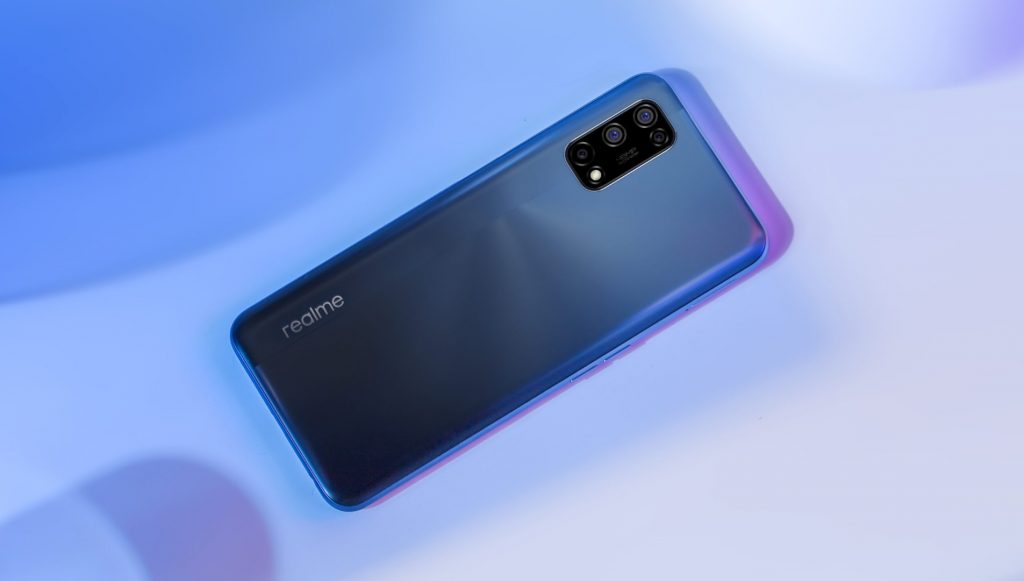 Key Features
5G for Everyone
Affordable 5G has arrived with the realme 7 5G. The Dimensity 800U processor provides a 5G connection that never stops. With a theoretical download speed that reaches up to 2.34Gbps*, video call friends and family with the clearest resolutions or download the latest HD movies straight to your device.
Applying the advanced 7nm gaming processor, the realme 7 5G is the perfect companion for gamers seeking anytime, anywhere gaming fun. And, supporting advanced 5G technology on both NSA and SA** networks, fast and stable 5G connections are available in the palm of your hand.
* Download speed based on theoretical speed and may vary depending upon device usage and service provider coverage
** 5G SA network coverage and availability may differ depending on service provider
120Hz Ultra Smooth Display
The realme 7 5G is truly a feast for the eyes! Equipped with 120Hz ultra smooth display, 6.5" full screen, 90.5% screen-to-body ratio, experience realistic and seamlessly smooth visuals with every swipe.
5000mAh Massive Battery for Endless Fun
The opportunities for all day entertainment are endless with the realme 7 5G. With the impressive 5000mAh battery, make up to 35 hours of calls, immerse in up to 17 hours of YouTube entertainment or just sit back and relax, rest assured that your device lasts up to 25 days on standby*.
* Battery life estimate based on lab data in 4G network condition and may vary depending upon device usage
Power Up in a Flash with 30W Dart Charge
Enjoy an unparalleled charging experience with 30W Dart Charge! In just 65 minutes, the realme 7 5G will power up from 0 to 100% and 60% in 30 minutes. The realme 7 5G also comes equipped with a smart chip for maximum safety and temperature control.
48MP AI Quad Camera Innovation
Up your photography game with the realme 7 5G. Equipped with 48MP ultra high-resolution lens, 8MP ultra wide-angle lens, 4cm macro lens and B&W portrait lens, the realme 7 5G is a photography powerhouse. Test out your night photography skills with the Super Nightscape Mode. Using this, there's no need for a professional camera. Just snap away at the sky to capture stars light-years away in absolute clarity.
Get Creative with the 16MP Front Camera
The 16MP ultra-clear front camera has been designed for content creators seeking the latest in photography innovation. Whether achieving bokeh effects using portrait mode, or capturing the perfect selfie with the 16MP In-display selfie functionality, the front camera offers up ample opportunities to get creative with content.
8+128GB for Superior Storage
Download all the features, apps and tools you desire with the impressive 8GB of RAM, 128GB of internal storage capacity and up to 256GB of expandable storage. Whether a passionate gamer wanting to play all day, an Instagram enthusiast scrolling through endless content feeds or a professional photographer in the making – the realme 7 5G can handle all your device needs.
Dolby Atmos & Hi-Res Audio
Immerse yourself in the cleanest audio sound with the realme 7 5G. Whether watching movies or listening to your favourite tracks, this device takes the listening experience to new heights.
Tap and Go with NFC
Leave your wallet at home with the realme 7 5G. This device comes equipped with NFC, which means purchases can be made anytime and anywhere using Google pay. Simply tap the phone to make multiple transactions. It's that easy.
Unlock at Lightning Speed with the Latest Scanning Technology
Take advantage of the latest in fingerprint scanning technology with the realme 7 5G side fingerprint scanner. Incorporating the new generation of fingerprint technology, fingerprint identification is quicker and more accurate than ever before.
realme UI unleashes the smoothest experience
realme UI is based on Android 10, unleashing a cleaner, lighter and smoother user experience. Equipped with the latest quantum animation engine to improve screen fluency, alongside icon customisation, personal information protection, smart gestures and dual-mode music connection, realme UI offers up plenty of experience-enhancing features.