Films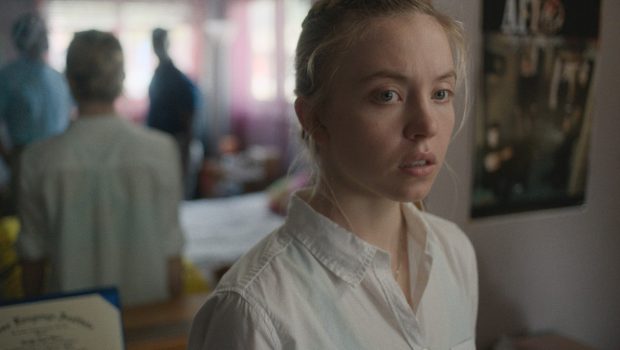 Published on July 15th, 2023 | by Damien Straker
Reality – Film Review
Reviewed by Damien Straker on the 15th July 2023
HBO presents a film by Tina Satter
Screenplay by Tina Satter and James Paul Dallas based on 'Is This a Room' by Tina Satter
Produced by Noah Stahl, Brad Becker-Parton, Riva Marker, and Greg Nobile
Starring Sydney Sweeney, Josh Hamilton, and Marchánt Davis
Cinematography Paul Yee
Edited by Jennifer Vecchiarello and Ron Dulin
Music by Nathan Micay
Rating: M
Running Time 82 minutes
Release Date: the 29th of June 2023
Reality is eighty minutes of ongoing palpable tension. First-time feature filmmaker Tina Satter is responsible for the film's taut, minimalist form. She is an award-winning New York theatre director who has shown great versatility with her stage work. She has crafted plays that have reinvented Chekov and others that have cast transgender actors in highly subversive roles. One of her major plays was called Is This a Room. It dramatised the true story of Reality Winner, a US Air Force linguist and NSA contractor turned whistle-blower. In 2018, Reality was sentenced to more than five years for leaking an intelligence report to the Intercept news publication. The material labelled 'Top Secret' outlined Russian interference in the 2016 US Presidential election before Donald Trump was sworn into office. Now this compelling adaptation retells Reality's arrest by the FBI in a realistic, controlled way that underlines the claustrophobia and danger of the bleak confrontation. To enhance the realism, Satter used the real transcripts from the interrogation. The film's dialogue is apparently word for word what was said between Reality and the agents confronting her. Some lines in the film are censored just as parts of the transcript remain redacted. It is another way in which we are immersed into this story and its depiction of surveillance.
Sydney Sweeney (Euphoria, 2019) is well cast as Reality. We first meet the twenty-five-year-old when she is working as a contractor with Pluribus International Corporation. The rest of the film is staged in her home in Georgia where she lives alone with her pets. Once she returns to her house, Reality is confronted by two FBI agents named Garrick (Eighth Grade's Josh Hamilton) and Taylor (Marchánt Davis). They explain they have a search warrant to enter her home and begin questioning her about her work activity. The men assure her that they do not see her as a spy mastermind. She concurs that she was not trying to be like the whistle-blower Edward Snowden. Meanwhile, other government agents continue to upend Reality's life as they look through her belongings. As the day wears on, Reality is taken to a backroom in her house. Gradually, the two main FBI agents break down her story, leaving her to concede she printed off and leaked important information to the media.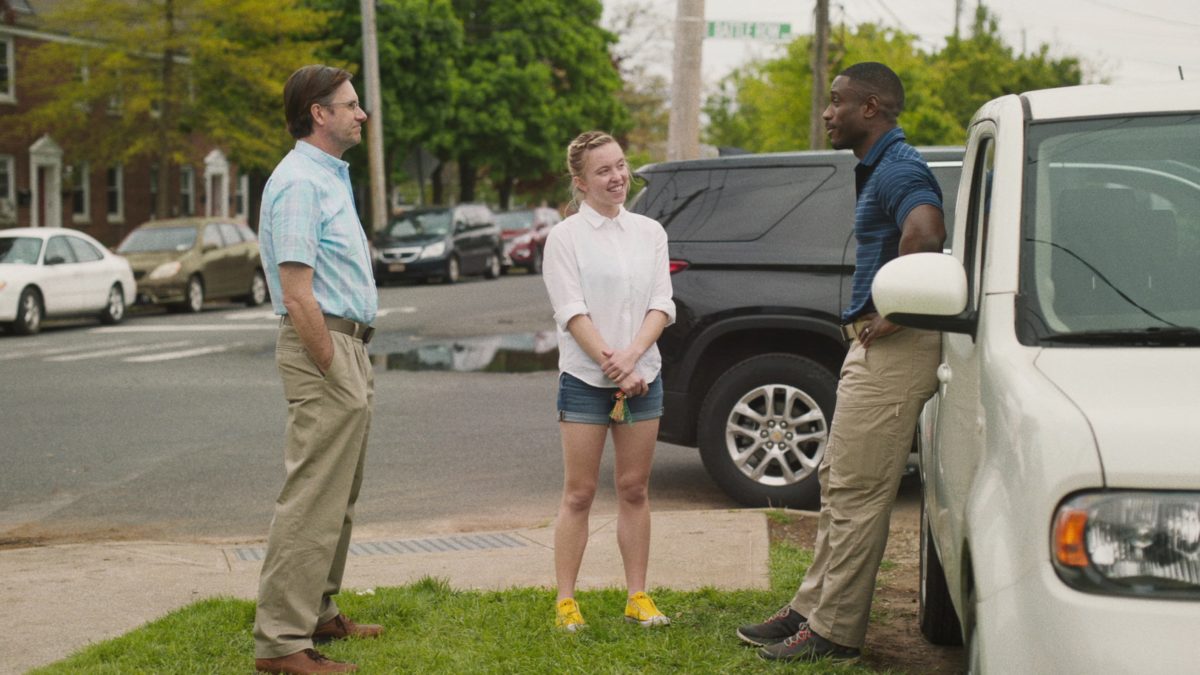 Reality's depiction of surveillance and human rights proves unsettling for several reasons. Without knowing the full story, the scenario is confronting and tense upon seeing two physically imposing men questioning someone about all aspects of their life and personal history. Having them interrogate Reality away from the other agents in a creepy backroom, without a lawyer present, makes for a disturbing reflection of an American dystopia. Another reason why the film reaches these high-tension levels is due to the casting. The two main agents appear intimidating, which adds an imposing layer of suggestion without physical violence occurring. Tina Satter has a strong way of filming them so that her camera accentuates their stature, making them look particularly stern in the backroom. The mood of the actors and their dialogue also effectively shifts from casual banter about Reality's gym work to accusations and demands about how and why she leaked the document. Sydney Sweeney excels in showing how cool Reality was under pressure before exploring the intense mental toll this day took on her as the interrogation closed. Josh Hamilton and Marchánt Davis are solid at showing how their temperament changes as they reach the truth. Ultimately, the casting choices and the decision to set the film in one location makes for an intense chamber piece.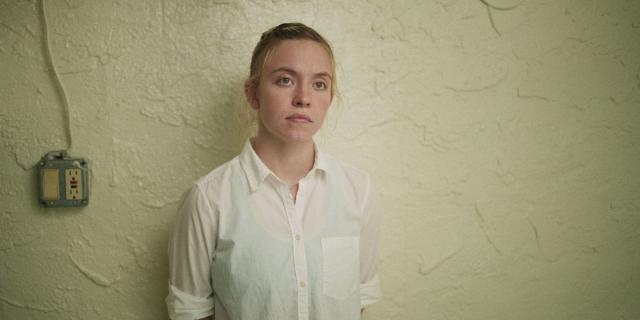 The timing of the film's release is also fascinating. There is enormous media attention around former President Donald Trump following his indictment for taking thousands of classified documents from the White House. The fact that both the play and this film were in production long before his indictment makes the timing of Reality's release punctual. Donald Trump is unlikely to face prison time for stealing classified material. Yet Reality was charged by the Trump administration under the Espionage Act. It begs to ask what protection there is now for whistle-blowers concerned about preserving election integrity. Fortunately, Reality was released early into a transitional facility in 2021 for good behaviour. By telling her story, this film draws attention to her mistreatment and the injustice she faced. Within its own modest intentions and design, it is an effective little thriller that allows us to empathise with Reality's claustrophobia. Given how bloated many films are now, its brevity is refreshing. Hopefully after the success of this first feature we will see more of Tina Satter's daring theatrical instincts on film too.
Summary: Reality is eighty minutes of ongoing palpable tension.