Games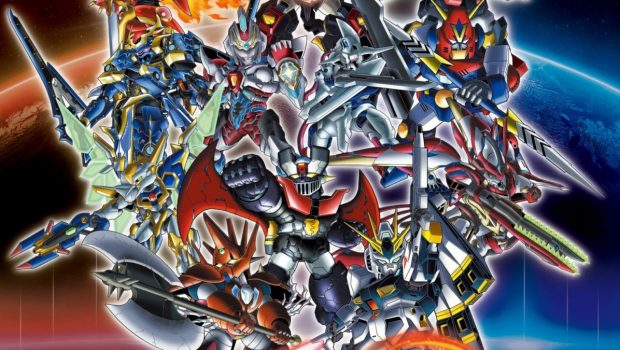 Published on October 29th, 2021 | by Adrian Gunning
READY YOUR MECHAS: SUPER ROBOT WARS 30 IS OUT NOW!
Join the fight today in SUPER ROBOT WARS 30, a new tactical RPG bringing characters and robots from a variety of mecha anime together to battle their mutual foes.
Enjoy a unique experience that combines all-star mecha series crossovers, action-packed attack animations, and the chance to upgrade your favorite machines and pilots.
Watch the launch trailer now: https://youtu.be/1kjHdOfSu48
Defeat your enemies with 5 new popular robot franchises coming to the SUPER ROBOT WARS series for the first time: 'The King of Kings: GaoGaiGar VS Betterman', 'The Brave Police J-Decker', 'Knight's & Magic', 'Mazinkaiser (INFINITISM)', 'SSSS.GRIDMAN', for a total of 20+ series* represented in the game.
Stay tuned in November for a first DLC adding 4 new series: Super Electromagnetic Machine Voltes V, Mobile Suit Gundam Char's Counterattack Beltorchika's Children, Sakura Wars Series, Super Robot Wars OG series (RyuKoOh/KoRyuOh).
Three new series will also make their way into the game in December through a second DLC: Mobile Suit Gundam Iron-Blooded Orphans, ULTRAMAN, Super Robot Wars OG series (Alteisen Riese/Rein Weissritter).
SUPER ROBOT WARS 30 is now available for PC via STEAM.
For more information on SUPER ROBOT WARS 30 and other products from BANDAI NAMCO Entertainment Europe please visit: www.bandainamcoent.eu, or follow us on Facebook at https://www.facebook.com/BandaiNamcoEU. Join the conversation on Twitter at: https://www.twitter.com/BandaiNamcoEU.