Films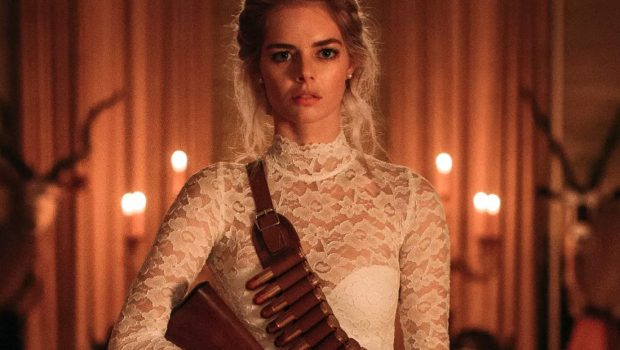 Published on October 24th, 2019 | by Carina Nilma
Ready or Not – Film Review
Reviewed by Carina Nilma on the 24th of September 2019
Fox Searchlight Pictures presents a film by Matt Bettinelli-Olpin and Tyler Gillett
Written by Guy Busick and Ryan Murphy
Produced by Daniel Bekerman and Chad Villella
Starring Samara Weaving, Adam Brody, Mark O'Brien, Andie MacDowell, Henry Czerny, Melanie Scrofano, Nicky Guadagni, and John Ralston
Music by Brian Tyler
Cinematography Brett Jutkiewicz
Edited by Terel Gibson
Running Time 95 minutes
Rating MA15+
Release Date the 24th of October 2019
It's all fun and games until somebody is hurt, or in this case, murdered. When playing games with your family, you can expect hostility but not necessarily death. Ready or Not is a horror‑comedy that parodies the extremities of these family tensions and competition. It is also satirical takedown of the rich with a helpful side serving of terrible psychotic family drama that is packaged in a high stakes game of hide-and-seek. It's refreshing to see an original film despite themes borrowed from the past.
Grace (Three Billboards Outside Ebbing, Missouri's Samara Weaving) is an orphan raised by various foster families. Her desire for stability and a permanent family formulates through Alex (Mark O'Brien) of the Le Domas family. The Le Domas are stupidly rich courtesy of a board game dynasty. They are also weirdly obsessed with family traditions. Their most important ritual is those marrying into the family must select a card that picks a game to play. It could be chess, Old Maid, or hide-and-seek.
For Grace, selecting the latter seems harmless until it is revealed to be less hide-and-seek and more cat-and-mouse than expected. She becomes the sacrificial offering lest a centuries-old curse be enacted. Grace must survive until dawn, but the odds are stacked against her since she is trapped in the cavernous mansion with the Le Domas family hunting her.
Directors Matt Bettinelli-Olpin and Tyler Gillett and screenwriters Guy Busick and Ryan Murphy have crafted a sharp, witty, and gory film that combines the gaming thrill of Clue with the pointed analysis of classism of Jordan Peele's horror feature Get Out (2017). Initially, you worry about Grace because the opposing numbers are unfavourable. Despite the fancy rich folk having weapons though, they aren't equipped with how to use them. An easy picking suddenly becomes a deadly battle royale between Grace and the Le Domas family.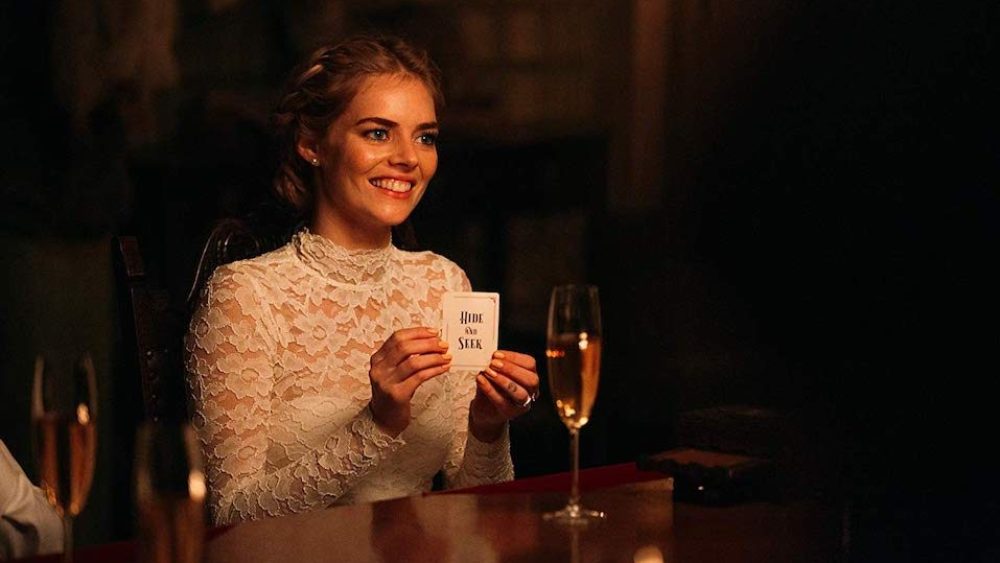 Ready or Not is unwavering in attacking cultural elitism. Grace's pointed remarks about 'fucking rich people', the luxurious mansion, and the animal trophies adorning the walls remind us that these pretentious bluebloods care not for lesser folk. Seeing them receive their come-uppance is fun. The violence and gore are over the top but the cartoonish style complements the humour. Sometimes obvious horror tropes are telegraphed prematurely and if you are not a fan of gore and slapstick violence the film will lose its appeal. Evidently, the 'less is more' approach works better with horror. Nonetheless, Brett Jutkiewicz's cinematography ensures the gothic mansion setting remains claustrophobic and creepy. The action is focused predominantly within the confines of the house but given its size we are rarely in the same room.
Samara Weaving completely rules this film. Her initial wide-eyed joy and smiles turn from fear and terror to a steely determination. Her performance is engaging and engrossing, and her outfit, complete with a shredded, blood-spattered wedding dress and yellow Converse sneakers, will become a cult costume classic. Some of the ensemble cast playing the Le Domas family includes Adam Brody as Daniel, the eldest brother who is a traumatised alcoholic. Andie MacDowell is Becky, the matriarch who keeps the family in line while on the hunt, and Henry Czerny plays Tony, her husband, who tends to fall apart and become emotional. Nicky Guadagni is a riot as the creepy Aunt Helene who is intent on honouring the family tradition at any cost. The only misstep with the ensemble is that some of the supporting characters feel superfluous.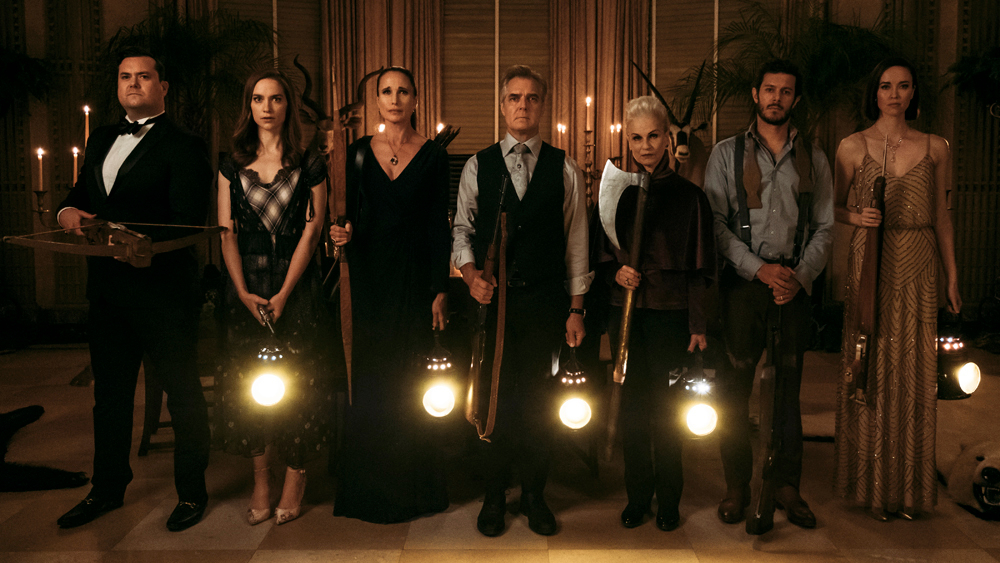 While some early exposition dumps early could have been culled, Ready or Not still runs at a tight 95 minutes. It throws you into the white knuckle intensity of a game of hide-and-seek but with live or die consequences. The satisfaction of seeing the pretentious, crazy rich family receive their come-uppance is delicious. With an outstanding performance by the captivating Samara Weaving, this is a fresh and entertaining horror-comedy turned satire.
Summary: With an outstanding performance by the captivating Samara Weaving, this is a fresh and entertaining horror-comedy turned satire.