Games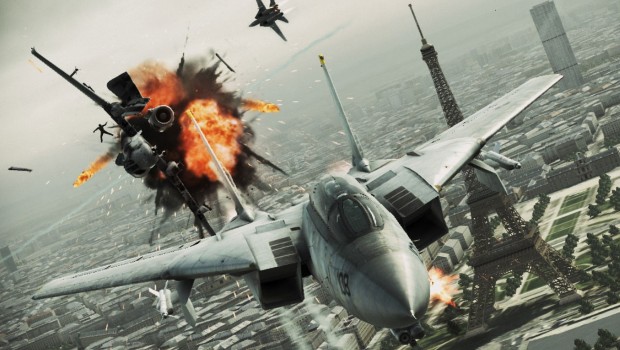 Published on December 7th, 2015 | by admin
REACH NEW HEIGHTS AND DOMINATE THE SKIES IN ACE COMBAT 7!
Sydney, Australia – December 7th, 2015 – BANDAI NAMCO Entertainment Europe is pleased to announce that ACE COMBAT 7 is in development at BANDAI NAMCO Studios' internal teams in Tokyo, Japan. This will mark the franchise's first outing on PlayStation®4 as ACE COMBAT 7 will deliver the most beautiful air combat experience ever through photorealistic visuals, intense dog-fighting action, and an immersive storyline.
Leveraging the trueSKYTM technology and developed utilizing Unreal Engine 4, ACE COMBAT 7 will astound players with beautifully rendered skies and highly detailed cityscapes but also set the stage for the most engaging aerial battles in the franchise's storied 20 year history accompanied with an immersive soundtrack. ACE COMBAT 7 will take the elements that the series is known for to a whole new level! Aces who have proven their combat prowess in ACE COMBAT 7's campaign mode can take their dogfighting skills further with furious online multiplayer battles.
PlayStation®4 players will also be able to get immersed in ACE COMBAT 7's realism through exclusive features developed specifically for PlayStation®VR. 
"It's no small feat for any video game franchise to thrive over two decades; ACE COMBAT's legacy lies in its tremendous quality and deep storytelling. With ACE COMBAT 7, we are planning on dominating the skies once again and delivering an unparalleled experience thanks to the PlayStation®4 technologies and to our team experience with their know-how!"  Hervé Hoerdt, VP of Marketing and Digital at BANDAI NAMCO Entertainment Europe.