Films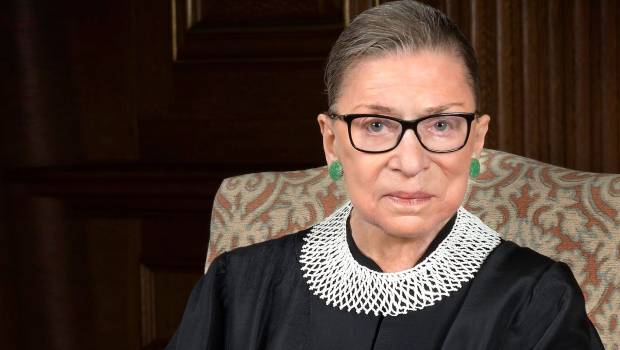 Published on July 21st, 2018 | by Damien Straker
RBG – Film Review
Reviewed by Damien Straker on the 17th of July 2018
Icon presents a film by Betsy West and Julie Cohen
Produced by Betsy West and Julie Cohen
Starring Ruth Bader Ginsburg, Jane Ginsburg, James Steven Ginsburg, Nina Totenberg, Clara Spera, Bryant Johnson, Martin D. Ginsburg and Gloria Steinem
Music by Miriam Cutler
Cinematography Claudia Raschke
Edited by Carla Gutierrez
Running Time: 95 minutes
Rating: PG
Release Date: the 26th of July 2018
The documentary RBG redefines personal strength. It was filmed two years ago when Ruth Bader Ginsburg, an Associate Justice of the Supreme Court of the United States, was eight-three years old. She was nicknamed 'Notorious RBG' after rapper Biggie Smalls because of her fearless opinions. The film opens by subtly juxtaposing its audio-vision. We first hear the voice overs of several men, including Donald Trump and former Fox News host Bill O'Reilly, criticising Ginsburg. The decision to keep them off-camera is a deliberate stylistic choice. It shows how their criticisms are merely disembodied voices, like faint ghosts barely grazing Ginsburg's shoulders. This effectively signposts the type of resilience that Ginsburg has shown throughout the course of her life.
The film contrasts the disembodied audio with footage of Ginsburg in the gymnasium with her personal trainer, Bryant Johnson. The scene holds a comedic tone by focusing on a physically small person undertaking strenuous exercises. However, the film uses the footage to stipulate its overall thematic goal. Its aim is to reshape our preconceptions of personal strength. Despite her diminutive status of five-feet tall, Ginsburg transcends the notion of strength by being portrayed in the film as a leader of great social change and an opponent of conformity. What has made Ginsburg a major figure for gender equality in the US has been her ability to constantly challenge and reshape gender roles. She argues that the gender line 'helps to keep women not on a pedestal, but in a cage'. Her resistance to being repressed by gender standards, the cages of society, is an example of the fluidity of personal strength.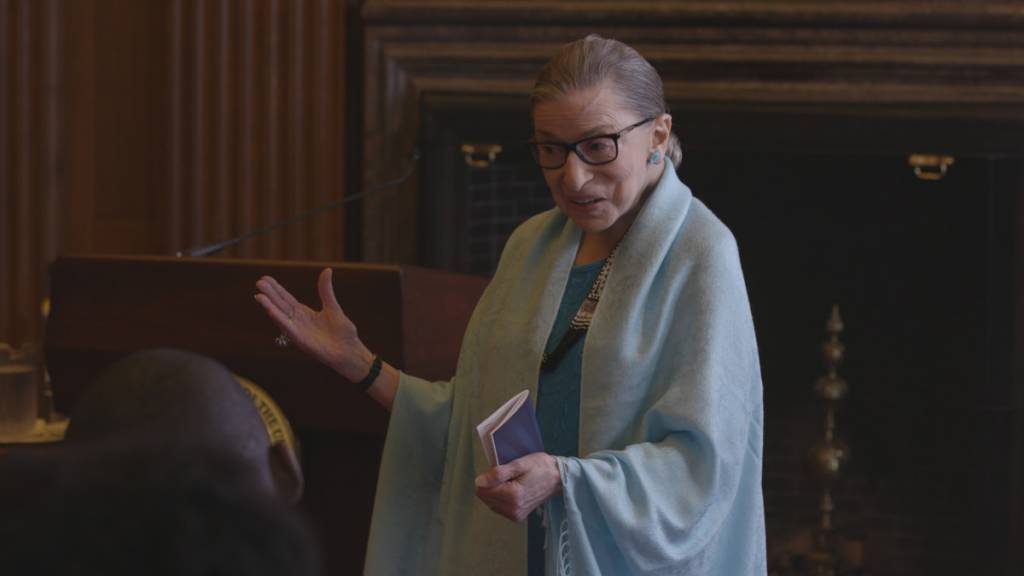 The documentary redefines strength by showing Ginsburg's resistance to gender standards while growing up in the 1950s. The first example of the conflict between her life goals and the expectations of the period was when she studied to become a lawyer. Becoming a lawyer in the 1950s was an unlikely female profession. Only two percent of the people in Ginsburg's class at Harvard Law were women. It was believed that if women didn't get a profession it would not matter so long as they married a man who would support them. Ginsburg recalls how hard she studied to be accepted and how lecturers ignored the women in the classes because they didn't believe they could answer any of the questions.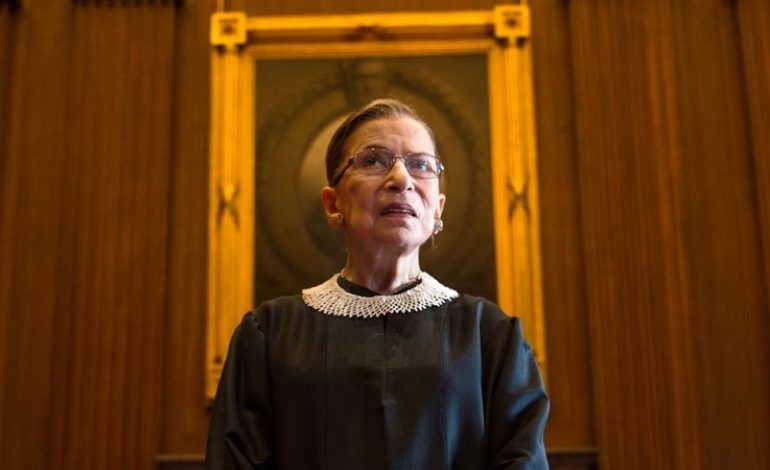 Ginsburg further combated gender inequality by drawing from the Civil Rights Movement during the 1960s. This is an unexpected point of unison, but it signposts Ginsburg's defence of minority rights as being as significant as gender equality. As a judge in her adult life, Ginsburg rallied against a decision that threatened a provision in the 1965 Voting Rights Act. With Shelby County vs. Holder (2013), the Supreme Court said the provision wasn't needed to prevent discrimination against African American voters. Ginsburg dissented by saying it would be 'like throwing away an umbrella during a rainstorm because you are not getting wet'. This relationship between the past and present is an example of how her experiences have prolonged her values and her decision-making, and the consistency of her beliefs. Strength is found in challenging social expectations for repressed groups and in maintaining one's personal values over an extended period.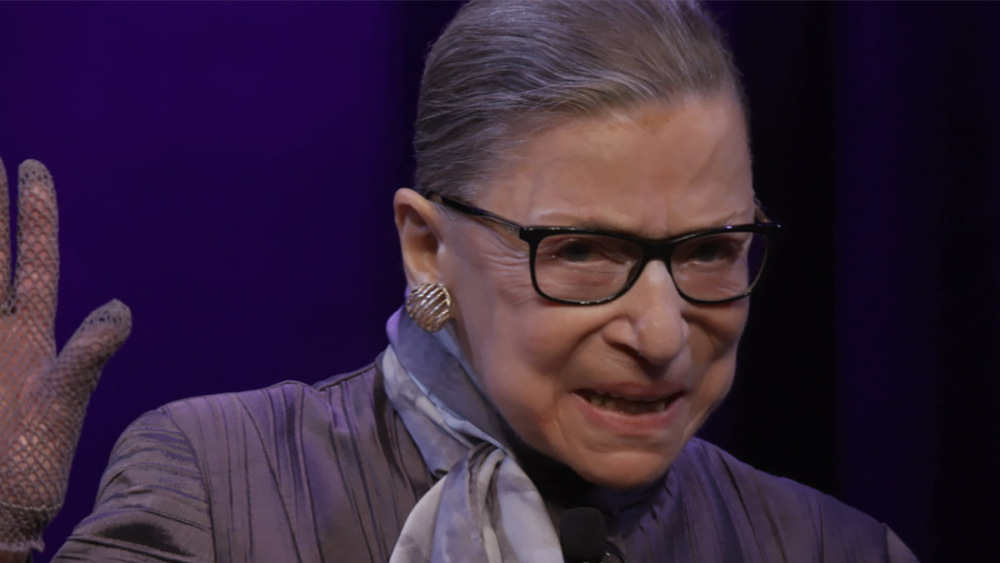 Ginsburg's is also buoyed by her relationships, including her now-deceased husband, Martin D. Ginsburg, and her granddaughter, Clara Spera. The film is touching when characterising Martin's unquestionable devotion to her. He was consistently supportive of her career, even in a highly male domination era, and was never insecure about her ambitions. There are some funny anecdotes about her work ethic. He would remind her to stop working and come home for dinner because she was always staying late. One of the film's funniest quips is when he says that he did the cooking and she did the thinking. Ginsburg's granddaughter, Clara, is a recent Harvard Law School graduate. She says that half the students in her class were women. This is an example of strength in personal relationships, and the impact that resisting social conventions can have on future generations.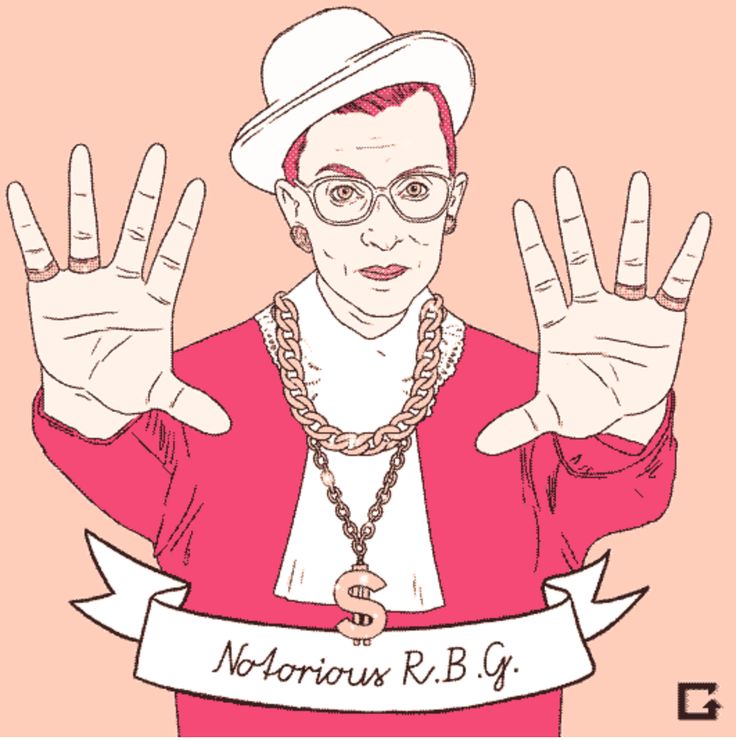 Ginsburg's position as one of the Supreme Court's most liberal judges illustrates the intelligence of her politics. She uses a lesson her mother taught her, which was to resist raising her voice because it will deter people. Consequently, her arguments are bound by rationale rather than anger. For example, in the famous case of Lilly Ledbetter vs. Goodyear (2007), a woman was paid less than her male co-workers by 40%. The woman was told that she complained too late and her case was dismissed. Ginsburg argued that a person does not immediately realise they are being treated unequally. Its only apparent over time. Consequently, Congress passed the Lilly Ledbetter Fair Pay Act. Women earned the right to sue if they suffered long-term pay discrimination. This type of critical thinking is an example of how a person can be a strong dissenting voice against popular opinion by using logic and reasoning.
One mixed film review said RBG lacked a counterpoint to Ginsburg. Is it necessary to counter such a strong voice for equal opportunity for the sake of it? Ginsburg's dissenting opinions will be even more valuable now that Trump has nominated conservative Judge Brett Kavanaugh for the Supreme Court as a replacement for the recently retired Justice Kennedy. Kavanaugh's appointment could mean that the major 1973 case of Roe vs. Wade could be overturned. If so, it would mean that abortion in the US is more likely to be criminalised. One slightly disappointing omission in the documentary is that there's no mention of Ginsburg saying it was 'dumb' for San Francisco 49ers quarterback Colin Kaepernick to kneel in protest during the national anthem. This is one type of complex issue that asks for a more balanced approach or a degree of criticism of Ginsburg.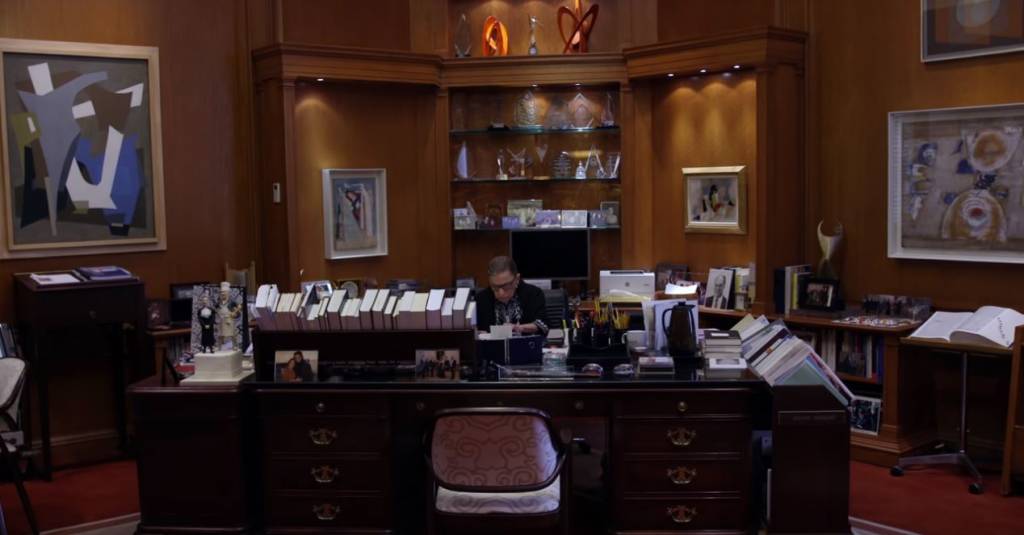 Nonetheless, RBG taught me a lot about a figure I had previously only known by name. It provides a clean outline of her life story and the historical events that shaped her person, including the Civil Rights Movement, and how these moments determined the longstanding values of her career. The use of black and white photographs is a beautiful stylistic touch that complements the film's cinematics. RBG is also about redefining strength. At the end of the movie, there is a wide shot of Ginsburg dwarfed by books and papers as she sits at her desk. Yet she embodies the men and women undeterred by aesthetics. Her pop culture status, including her nickname 'Notorious RBG' and having her image being imposed on t-shirts, television show clips and memes, reflects how an image of strength is fluid for people. It is not the biggest or loudest person that matters to the public but those with enough agency to affect social change. That takes strength and nerve.
Summary: RBG taught me a lot about a figure I had previously only known by name. It provides a clean outline of her life story and the historical events that shaped her person, including the Civil Rights Movement, and how these moments determined the longstanding values of her career.