Hardware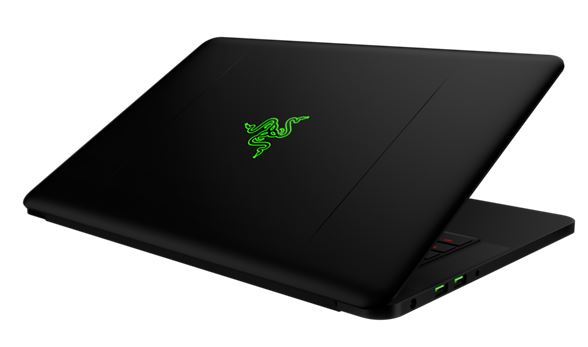 Published on February 14th, 2017 | by Admin
RAZER UPDATES THE WORLD'S MOST DECORATED 14-INCH LAPTOP FOR GAMERS
Melbourne, Australia. – Razer™, the leading global lifestyle brand for gamers, today announced the new Razer Blade 14-inch gaming laptop. This latest version of Razer's award-winning laptop offers an updated CPU, faster memory and a new 4K UHD screen option. The result is a laptop with a perfect balance of power, mobility and durability with the characteristically elegant Razer Blade profile.
The latest generation of 7th Gen Intel® Core™ i7 quad-core processor in the new Razer Blade is more powerful and more efficient than last year's model, the "Best Portable Gaming Laptop" on the market according to Digital Trends (November 2016). The powerful CPU of the new Razer Blade achieves double-digit increases in productivity benchmarks and is paired with NVIDIA® GeForce® GTX 1060 graphics to deliver the best frame rates available in an ultra-thin laptop. The performance of the new Razer Blade is matched by its light weight and durability. Measuring only 0.70 inches thin, it weighs a little more than four pounds and is housed in a unibody CNC aluminum chassis.
A Full HD panel comes standard on the new Razer Blade, while a new 4K UHD touchscreen option will be available for the first time on Razer's 14-inch model. Razer Blade users can enjoy extraordinarily clear visuals and intense frame rates in games with the Full HD display, or step up to the clarity of 4K for ultimate picture quality and the convenience of a touchscreen interface.
STARTING PRICE: AU$2,799.95