Hardware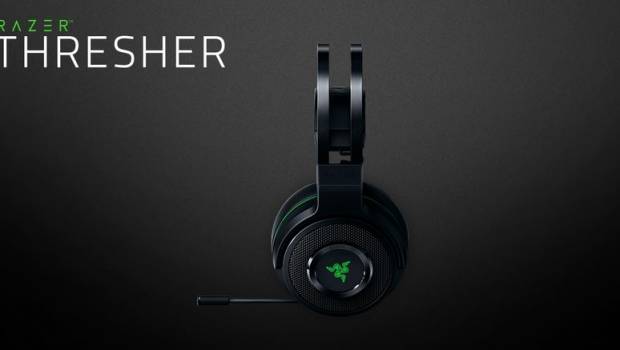 Published on February 26th, 2018 | by James Coles
Razer Thresher Xbox Headset Review
I've been a gamer for a very, VERY long-time and it's great that the gaming medium is always alive with new products and being a reviewer, I get to sample these new gaming peripherals from time to time. With that said, 2017 was a great year for products and 2018 is also off to a great start, particularly with the new Razer Thresher Headset. More importantly, the Thresher is a wireless gaming headset that has been designed for the Xbox One family of consoles plus the PC.
Aesthetically, the Razer Thresher oozes with style and although it looks like a gaming headset, the two most standard features of this product are comfort [Tick] and audio quality [Tick] with this unit delivering both. Although it's slightly on the larger spectrum of gaming headsets, it's still quite comfortable to wear thanks to the soft material used to create this product. The retractable boom mic can even be slid away and adjusted to the perfect position for your online gaming.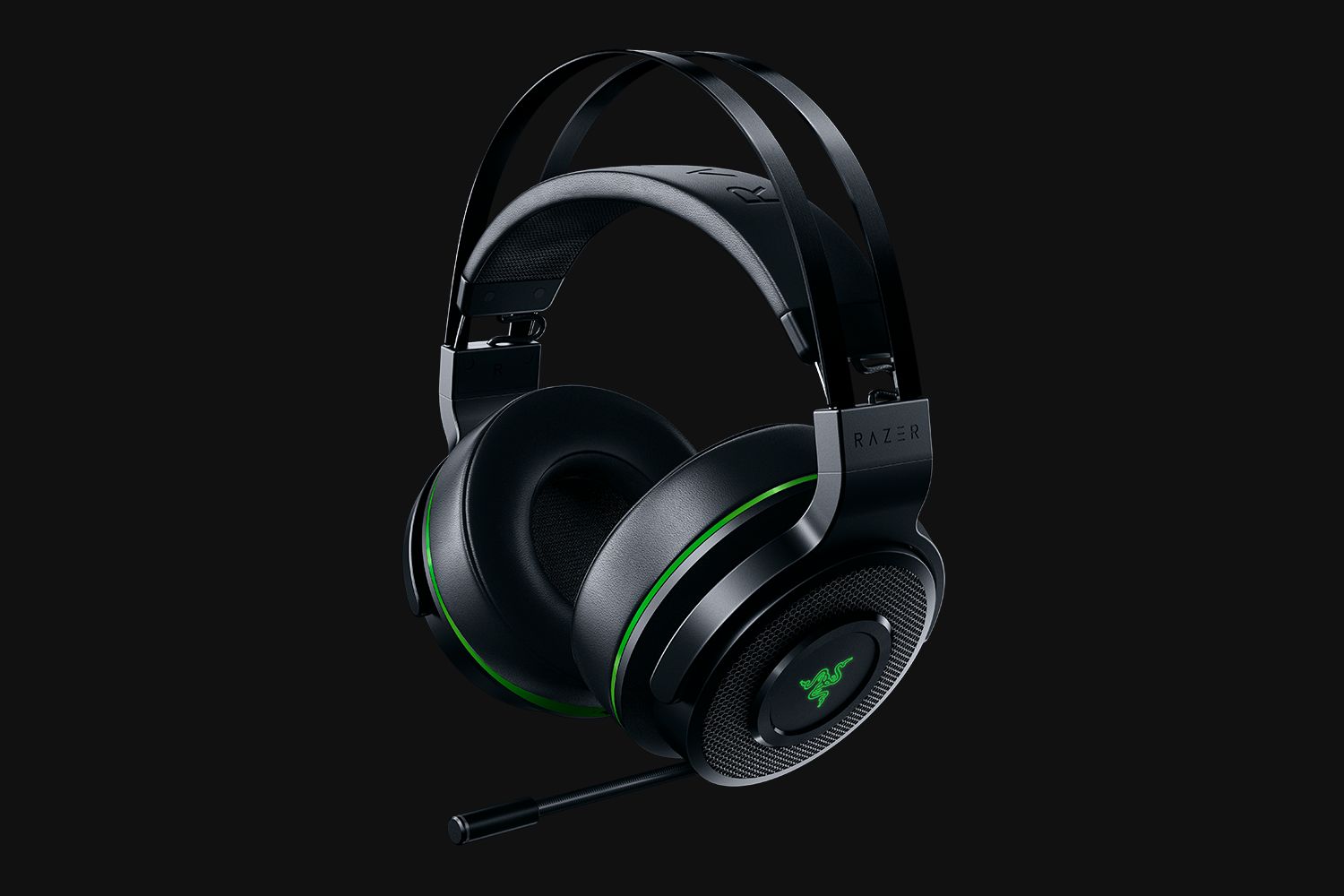 Add in memory foam, an adjustable padded metal band plus comfortable ear cups which adds noise cancellation and you have everything you need for those longer then long gaming sessions, especially when the action heats up. Also, the controls on the headset are cleverly built into the two ear cups with one side controlling in-game audio levels and the other your microphone. You can even mute both the audio and microphone levels through the control knobs on the ear cups.
It's well thought-out and works well.
Charging is done via a microUSB cable which connects to the left ear cup and if you do get stuck, there is a small instruction manual. The wireless function uses the 2.4Ghz frequency that works well with no interference during our testing and no lag whatsoever.
The audio quality of the Razer Threshold boasts some great all-round quality from decent levels, including lows, mids and highs and distorted free bass which really adds to the overall experience. Thanks to the 50mm drivers with a frequency of 12 to 28,000Hz, this gives the gamer excellent clarity and whether you're playing games, listening to music or watching movies, the Razer Threshold once again delivers. The product also supports Windows Sonic for faux surround sound and it should be noted that the wireless capabilities of this headset works well with up to 16-hours of battery life.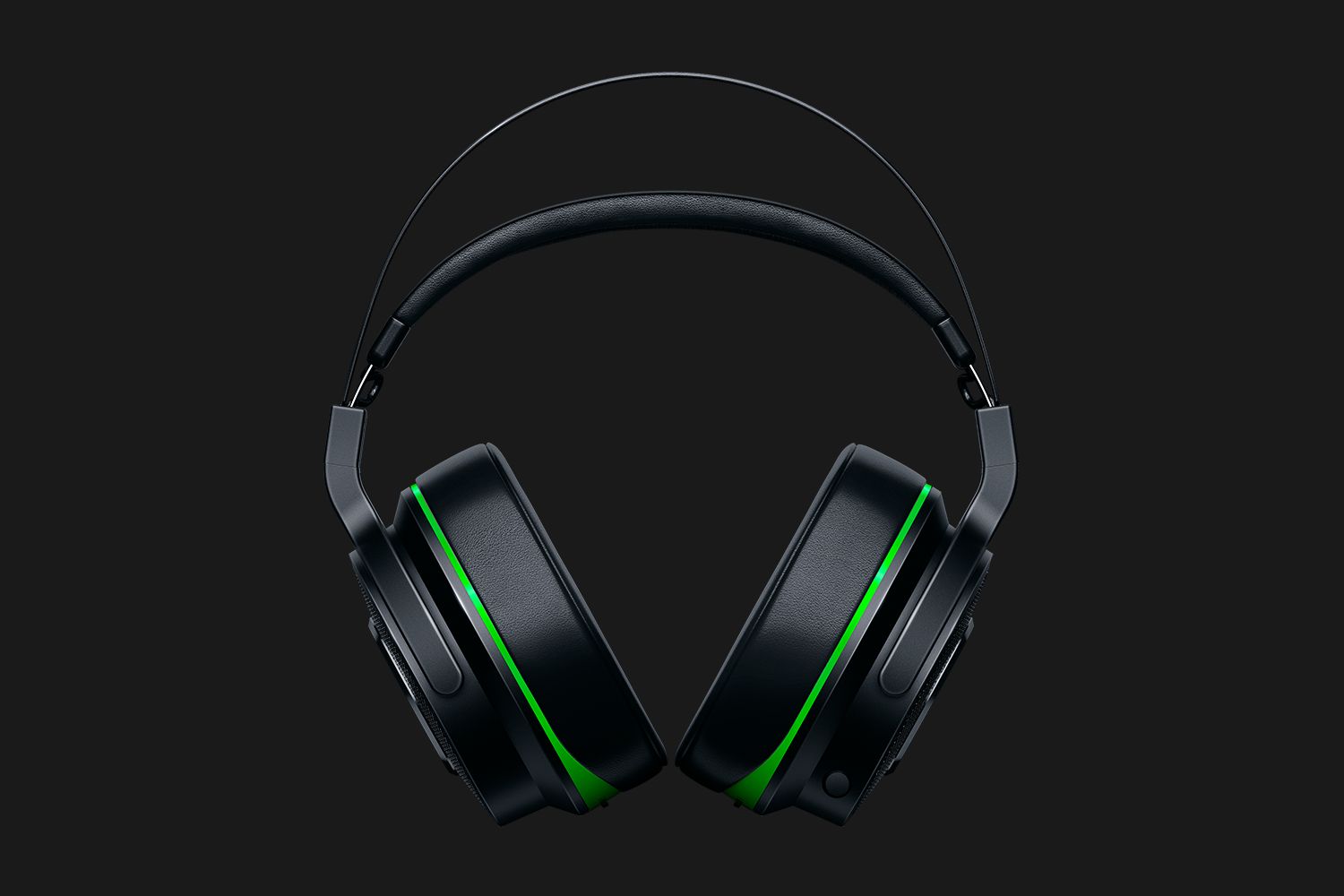 We tested a plethora of games on the Thresher such as Overwatch, Assassin's Creed Origins, Call of Duty World War II and Tomb Raider to name a few of the titles with the headset successfully enhancing our virtual worlds with great audio, including excellent directional sound. I also loved the subtleties of the background sounds and of course the crazy explosions from Call of Duty World War II which added this Hollywood like blockbuster experience. So whether it was gaming or movies, the audio quality was very clear and crisp.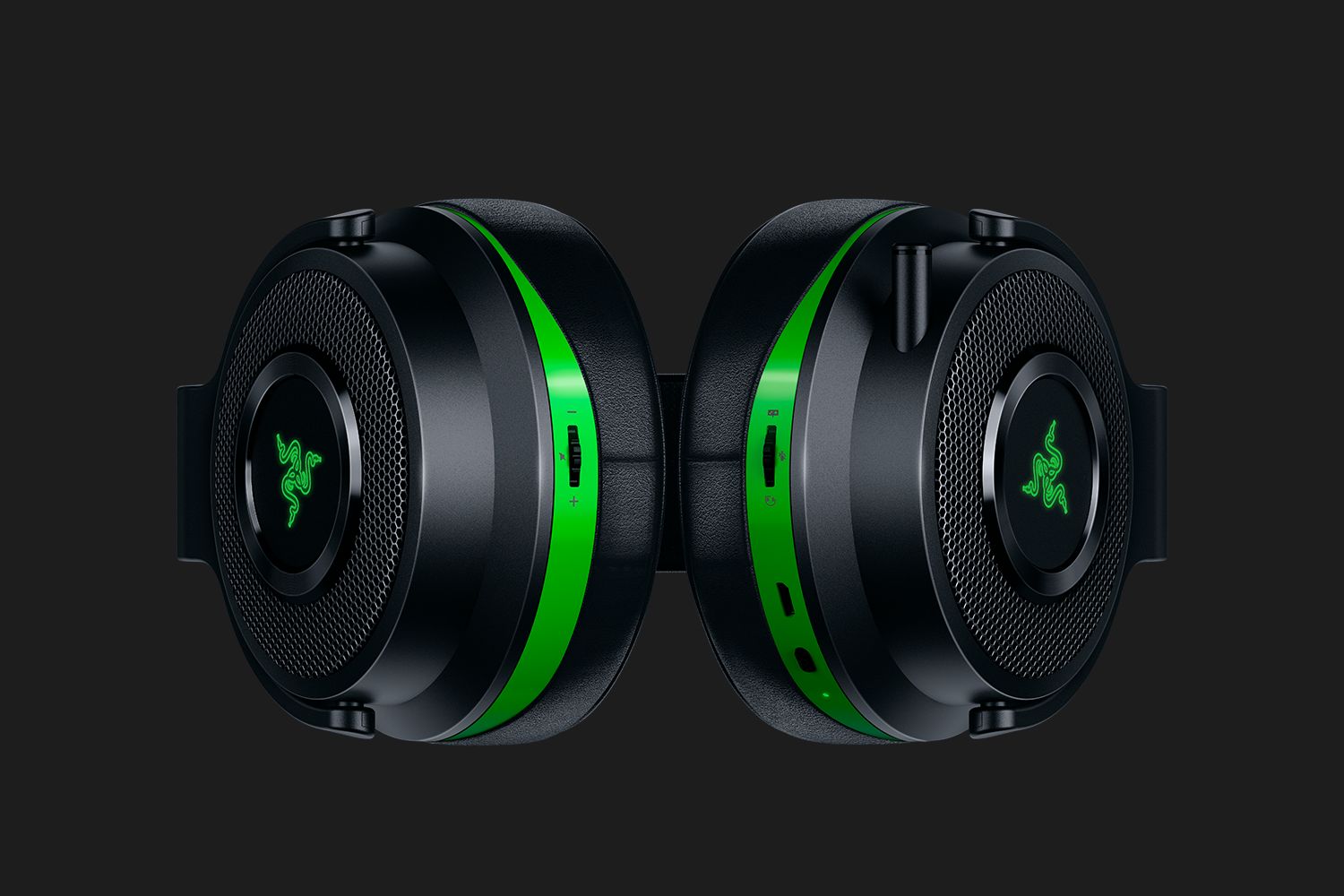 For those players that want to engage in online gaming, the Razer Threshold gives you an adjustable unidirectional microphone that allows you to fine-tune it, including its levels and sensitivity. My colleagues and online teammates had no issues with the audio from my end.
Needless to say and with the audio quality of the Razer Threshold headset, it really allows you get to lost in the games you play, specifically multiplayer titles where you may get a little carried away at times.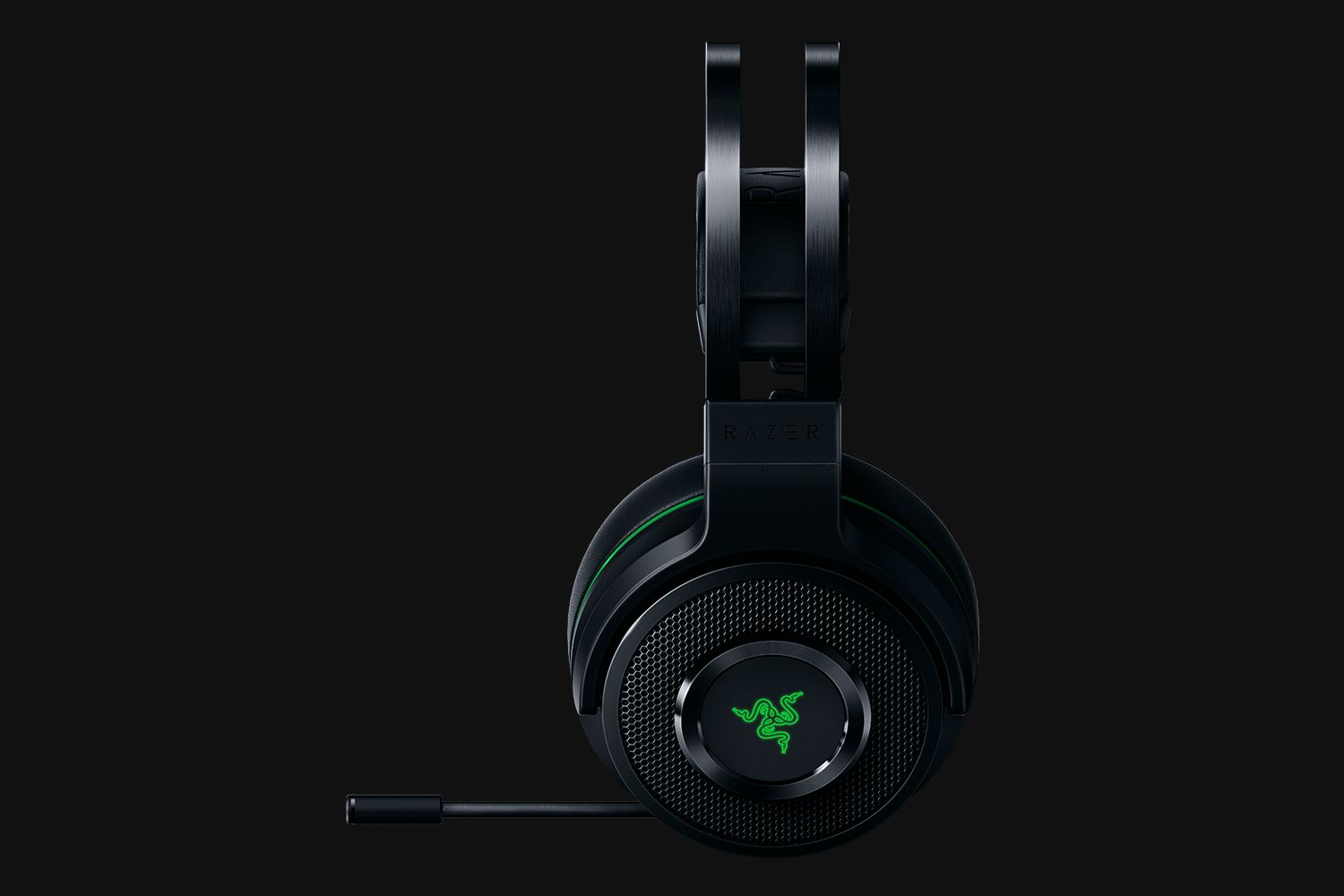 Final Thoughts?
After religiously using this headset, the only downside is no corded options, however for wireless sound, it creates a thoroughly immersive audio experience and really helps get you lost in these amazing gaming worlds.
Whether I was exploring Egypt, fighting on a battlefield in Europe or engaging in online action with the strange and bizarre world of Overwatch, the Razer Thresher Xbox Headset successfully produced a flawless wireless experience on our Xbox One X.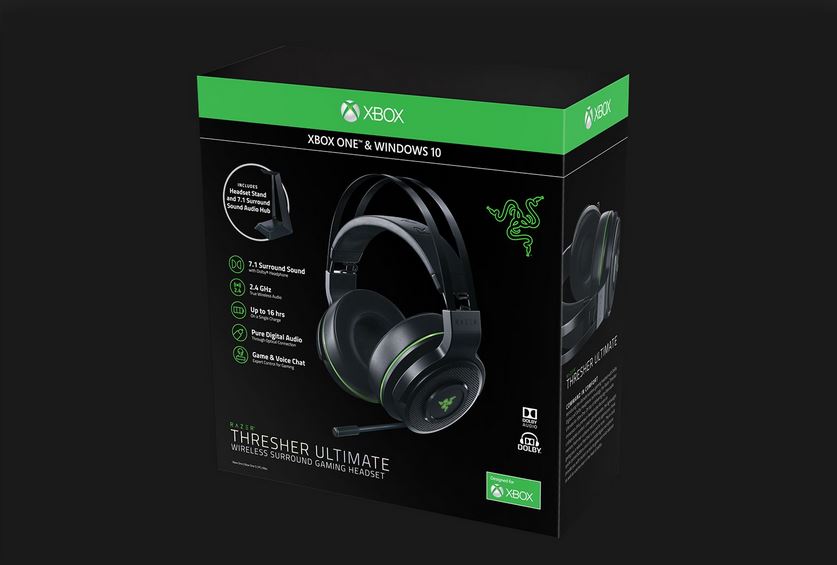 Highlights
Comfortable with eyewear – With foam indentations for temple relief
On-Headset Controls – Quickly adjust game and voice balance
Noise-isolating Leatherette Ear Cushions – Stay completely focused on your game
Windows Sonic – For superior positional audio
Retractable Boom Mic – Stows completely in ear cup
50 mm Driver – For powerful lifelike audio
Up to 16 hrs battery life – On a single charge
Specifications
Frequency Response: 12 – 28,000 Hz
Drivers: 50 mm, with Neodymium Magnets
Impedance: 32Ω at 1kHz
Retractable Uni-directional Boom Microphone
Frequency Response: 100 – 10,000 Hz
Sensitivity (@1kHz, 1V/Pa): -38 ± 3dB
Signal-to-Noise Ratio: >55 dB
Connectivity: RF 5GHz, up to 20ft / 6m
Circumaural Design with 50mm Driver Units providing crystal clear audio
Leatherette Ear Cushions for maximum comfort
Game & Chat Balance Control on the Headset
Retractable Uni-Directional Boom Mic design
Connects directly to your Xbox One
Dimensions of headset: 196mm(W) * 214mm(H) * 104.8mm(D)
Approximate Weight of headset: 408g / 0.89lbs