Hardware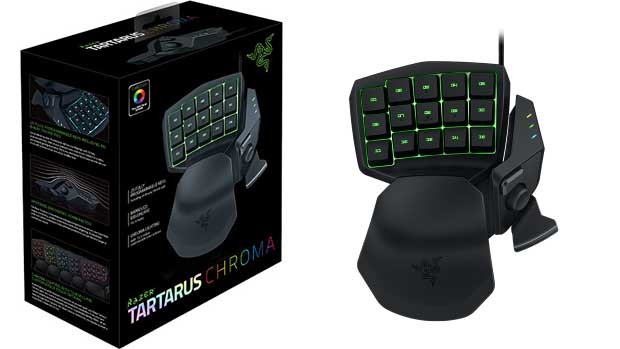 Published on August 10th, 2015 | by Tony Smith
Razer Tartarus Chroma Review
Summary: The Razer Tartarus Chroma definitely belongs in gaming heaven opposed to Tartarus!
Welcome to the Tartarus Chroma from Razer, an external gaming keypad that allows gamers to take their skills to a new level thanks to its 25 keys and eight way thumb pad which are also programmable and right at the disposal of your fingertips.
Add in anti-ghosting technology which means when you push multiple keys, they all register plus its advanced ergonomic design which is not only comfortable but is quite compact, not to mention macros and game profiles and this is a very well designed gaming peripheral from Razer… but the Tartarus Chroma has another trick up its sleeve.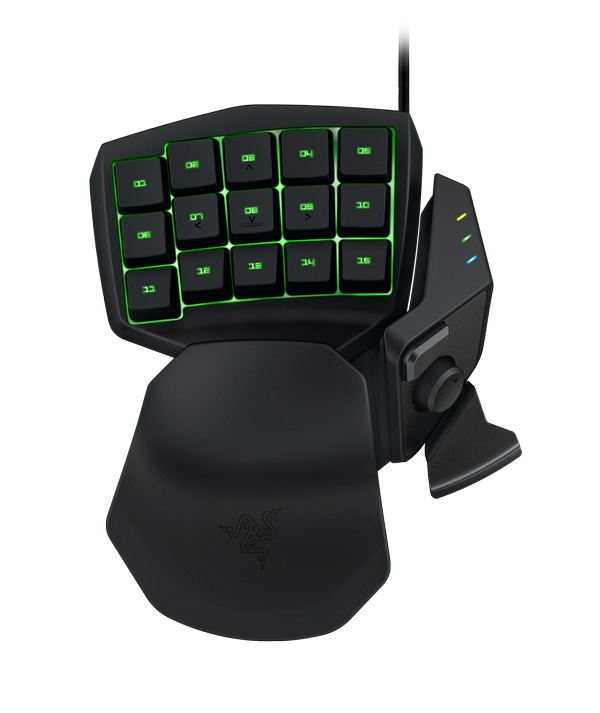 That's right and it is called Chroma which adds 16.8 million different colours to the carefully placed LED's on the gaming keypad. This allows for some insane customisation options, not to mention that it is compatible with other Chroma devices from Razer like mice, keyboards and even our recently reviewed Firefly which is a gaming mouse pad. Needless to say, it looks quite cool, especially in a darkened room with all the colours and lighting effects.
While unboxing the Tartarus, we noticed that the product came with some fun Razer paraphernalia which were stickers and of course the manual which assists in setting up the product and where to download the Synapse Software to customise the gaming keypad. Needless to say, it's a well boxed product which comes with everything that the gamer needs.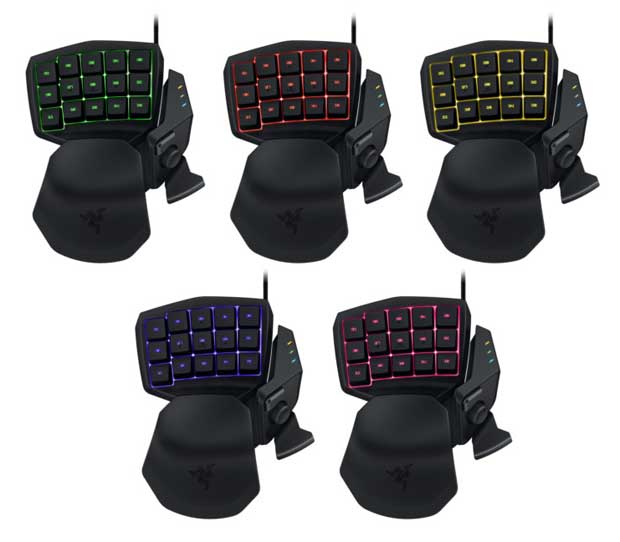 Installation of the Tartarus Chroma is a breeze and the only tricky aspect about this gaming keypad is installing Razer's Synapse Software which allows you to tweak the product for all you gaming needs from macros to 16.8 million colour combinations and of course various gaming profiles.
Given that, the software is VERY easy to use that is split into four sections that include Keypad, Macros, Add On and Stats. This is where you can customise your mapping and the amazing lighting effects of the Tartarus. Remapping the keys is quite easy and in terms of colours, there are a plethora of different colour effects such as breathing or waves which really makes the Tartarus stand out.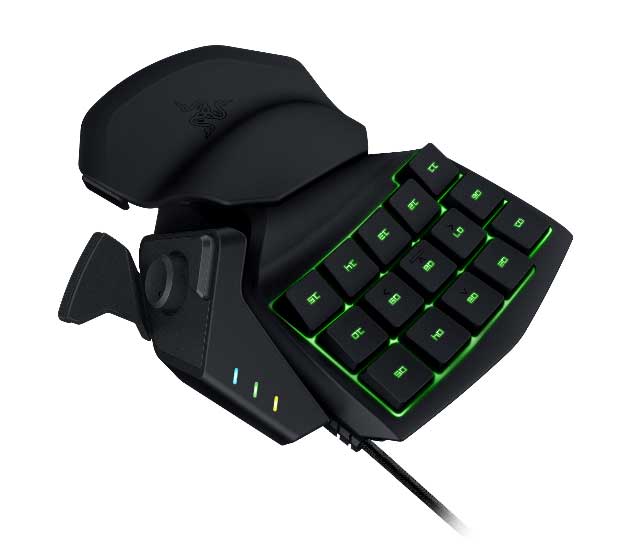 For lovers of MMORPG's, the Tartarus Chroma supports unlimited macro lengths which is ideal for this genre and really minimises the input from the gamer, especially when the action heats up. Furthermore, the product supports unlimited gaming profiles which means you can set this product up for a myriad of titles.
So let's talk about the design.
Wow! I was really impressed by the layout of the Tartarus Chroma but more importantly, it is quite comfortable to use, especially with its adjustable wrist pad. Also, the Tartarus weight is just right and it has anti-skid pads on the bottom to prevent it from slipping while the action goes into overdrive in the game. The USB cable is gold plated and is braided to ensure longevity and overall, the product screams high-end quality.
However if you haven't used a gamepad before, it does take some time getting familiar with the layout because it is different than the traditional mouse/keyboard combination. Key responsiveness is quite fast and although it does not have mechanical keys, the accuracy is quite good, especially with the anti-ghosting technology used.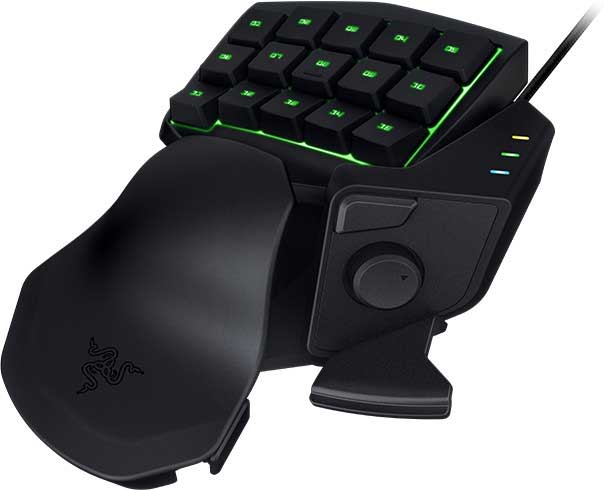 The eight directional pad is quite decent and games like Diablo III really take advantage of it well, although you still won't be giving up on your mouse anytime soon. We also tested Tomb Raider which worked well, however it did require some setting up the start which was a little time consuming. First person shooters are "good" and Battlefield 4 was fun but it does take some time getting use to the methodology.
Two games that played exceptionally well after some setting up was The Witcher 3 and World of Warcraft which the Tartarus made gaming considerably more fun and more accessible. Sure, it had a few niggles at the start but once you master the Tartarus, it will be a great arsenal for your gaming victories!
Final Thoughts?
All in all, the Razer Tartarus Chroma is a well-designed gaming product that really takes your gaming to a whole new level in terms of comfort, accessibility and hopefully getting a few scores on the board. Setup is easy but the remapping feature of the Tartarus does contain a slight learning curve which requires time and patience. The only thing that I don't understand about the Tartarus Chroma is the name because according to Greek mythology it is the prison of the Titans… I think Elysium (heaven) is much better word!
Features
25 fully programmable keys
Programmable 8-way directional thumb-pad
Instantaneous switching between 8 key maps
Chroma backlighting with 16.8 million customizable colour options
Improved ergonomic form factor
Adjustable soft-touch wrist pad for remarkable comfort
Full anti-ghosting
Unlimited macro lengths
Unlimited game profiles
Razer Synapse enabled
Approximate size: 54.8 mm / 2.16 in (Depth) x 153 mm / 6.03 in (Width) x 186 mm / 6.03 in (Height)
Approximate Weight: 370 g / 0.66 lbs