Games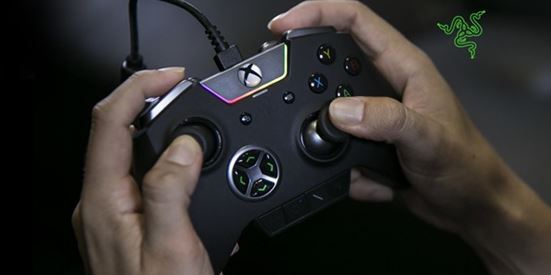 Published on October 21st, 2020 | by Adrian Gunning
RAZER STEPS INTO THE FUTURE OF CONSOLE GAMING WITH XBOX SERIES X
Razer, the world's leading lifestyle brand for gamers, announced today that existing Razer products designed for Xbox are compatible with the upcoming Xbox Series X when it launches this November, bringing the best of gaming peripherals to Microsoft's next-gen console. Current and future Razer gamers can be assured that jumping into the next generation of gaming with Xbox Series X won't force them to give up their favourite Razer console controller, fight stick or headset.
Razer's award-winning range of products designed for Xbox have become firm fan favourites. With each product designed to be outstanding within its category, gamers will be delighted to know that current and future Razer peripherals designed for Xbox will work seamlessly on Microsoft's new console.
Razer Nari Ultimate Designed for Xbox
The Nari Ultimate is the world's first headset designed for Xbox with high-definition haptic feedback developed by Lofelt™. Ready for haptic feedback in the next generation with Xbox Series X, and powered by Razer HyperSense technology, the Nari Ultimate delivers a truly immersive gaming experience thanks to the high fidelity drivers providing crystal clear audio and vibration-based sensory feedback – users don't just hear the game, they feel the game.
For more information, please see here.
Razer Wolverine Ultimate
Winning multiple awards for its optimised ergonomics, interchangeable thumb sticks and d-pad adaptable for any playstyle, and lit by Razer's Chroma Lighting, the Razer Wolverine Ultimate is the supreme controller designed for Xbox.
For more information, please see here.
Razer Atrox Arcade Stick
The Razer Atrox Arcade Stick designed for Xbox is a tournament-grade fighting machine built to enhance your gaming prowess. Using premium quality Sanwa components, with 8 highly responsive, programmable buttons and a precision 8-way joystick, fighting game enthusiasts can dominate the game with the Atrox.
For more information, please see here.
The full list of Razer products compatible with Xbox Series X includes:
Razer Nari Ultimate Designed for Xbox
Razer Wolverine Ultimate
Razer Wolverine Tournament Edition
Razer Atrox Designed for Xbox arcade stick
Razer Thresher Designed for Xbox
Razer Turret Designed for Xbox
More information on each product can be found at razer.com.
WHEN: Available immediately with Xbox Series X in November.
WHERE: Availability of Razer gaming peripherals devices and accessories are through Razer.com and authorised resellers.