Hardware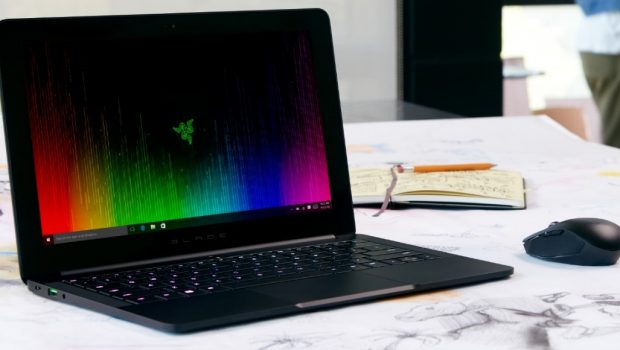 Published on September 5th, 2016 | by admin
Razer Product Announcements at PAX West
THE NEW RAZER BLADE STEALTH NOW WITH INCREASED BATTERY LIFE AND PERFORMANCE
Razer's Ultimate Ultrabook features the new 7th Generation Intel® Core™ i7 processor, double the memory of its predecessor and up to nine hours of battery life
The sleek chassis of the new Raze Blade Stealth houses the latest 7th Generation Intel® Core™ i7 processor for ultimate performance. The ultraportable laptop now packs up to 1 TB of PCIe solid-state storage and up to 16 GB of fast, dual-channel memory for increased storage and productivity. All told, this Razer Blade Stealth sets a new standard for power, durability and design in a system perfected for productivity anywhere.
A QHD 2560 x 1440 IGZO touch-enabled display comes standard on the new Razer Blade Stealth to provide best-in class visual performance. Designers, professionals and other creatives who need more pixels can upgrade to a 4K IGZO touch display for 100 percent Adobe RGB color saturation.
Also new on the latest Blade Stealth is a larger 53.6 watt-hour battery with over 15 percent more capacity than the previous generation. When on the go, the Blade Stealth can last up to nine hours on a single charge.
NEW RAZER BLADE UPDATED WITH NEXT-GEN GRAPHICS
Razer's powerful and portable, 14-inch flagship gaming laptop gets NVIDIA Pascal architecture-based GeForce GPUs, two display options
Designed with the new NVIDIA Pascal™ architecture, the GPU is three times faster than its predecessor, with a performance increase of more than 40 percent. The result of this enhancement is incredible graphics power that allows users to game at max settings effortlessly while enjoying realistic cinematic experiences with technologies like NVIDIA GameWorks™.
The Razer Blade is optimized for VR performance with low latency and plug-and-play compatibility. It also supports the capture of 360-degree images to view in VR in games that support NVIDIA Ansel™ technology. This makes the Razer Blade the most portable virtual reality system available today.
NEW RAZER ORNATA CONTAINS WORLD'S FIRST MECHA-MEMBRANE KEYBOARD TECHNOLOGY
The new Razer Ornata mid-height keyboard features the unprecedented hybrid of membrane and mechanical keyboards – combining the best of soft touch keys with tactile feedback
Designed to combine the most desirable traits of membrane rubber dome design with the merits of mechanical keyboard technology, the Razer Mecha-Membrane delivers both a soft, cushioned touch and a crisp, tactile click with each keystroke.
Traditionally, users choose membrane rubber dome keyboards for comfort, while mechanical switches are favored for fast actuations and distinct tactile feedback. The Razer Mecha-Membrane is a unique mid-height keycap hybrid that provides a comfortable and efficient typing experience unlike any key type on the market.
Also included with the Razer Ornata Chroma is a detachable ergonomic wrist rest that is magnetically held in place to make it easily removable for smaller work and gaming spaces.
MAN O' WAR 7.1 WIRED GAMING HEADSET, A HIGH-PERFORMANCE SOLUTION FOR EVERY GAMING PLATFORM
Personalised 7.1 surround sound and compatibility with PC, Mac, Xbox One® and PlayStation® 4 come together in Razer's versatile complement to the award-winning ManO'War headset
Powerful 50 mm drivers deliver virtual 7.1 surround sound* to the listener. The Razer Synapse configuration software allows gamers to customize the sound. The Razer ManO'War 7.1 is equipped with sound isolation technology, while in-line volume controls and a retractable MEMS boom mic offer a streamlined gaming audio experience.
An included USB digital-to-analogue convertor (DAC) allows the Razer ManO'War 7.1 to deliver crisp, outstanding audio on PC and Mac platforms. The pure analog connection (3.5mm audio jack) offers universal compatibility for Xbox One®, PlayStation® 4, and other platforms.