Hardware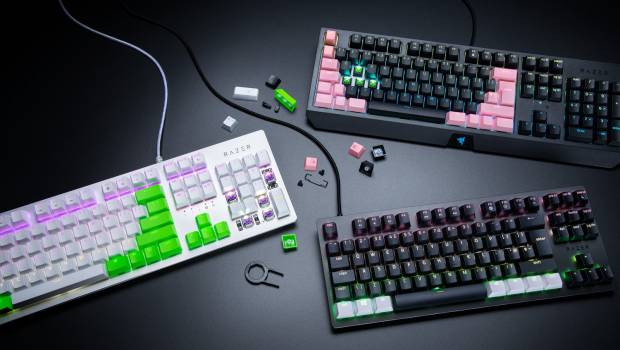 Published on July 31st, 2020 | by Andrew Bistak
Razer PBT Keycap Upgrade Set Review
Summary: The Razer PBT Keycap Upgrade Set allows you to swap keys on your keyboards but just be warned that the larger keys are more problematic.
If you're looking to upgrade the keys on your Razer mechanical or optical keyboard, then you're in luck thanks to this clever kit. Opposed to traditional ABS or PVC keycaps, these have been created with shine-resistant PBT (polybutylene terephthalate) that is a high grade thermoplastic material and are super durable.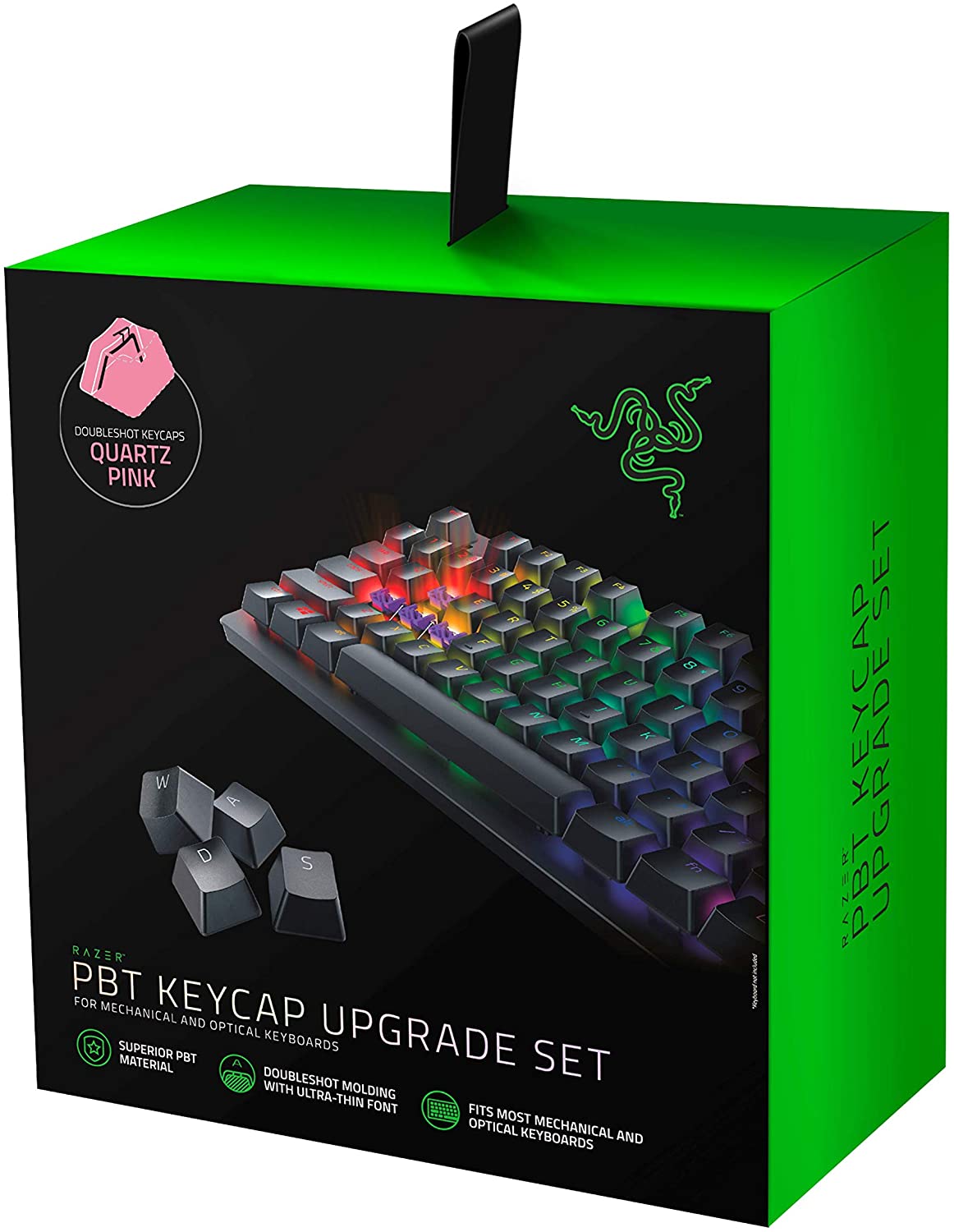 While they are more durable with thicker sides, they are also fade resistant as well but more importantly, allows you to customise your keyboard and give you a more solid "clunk" when you press them.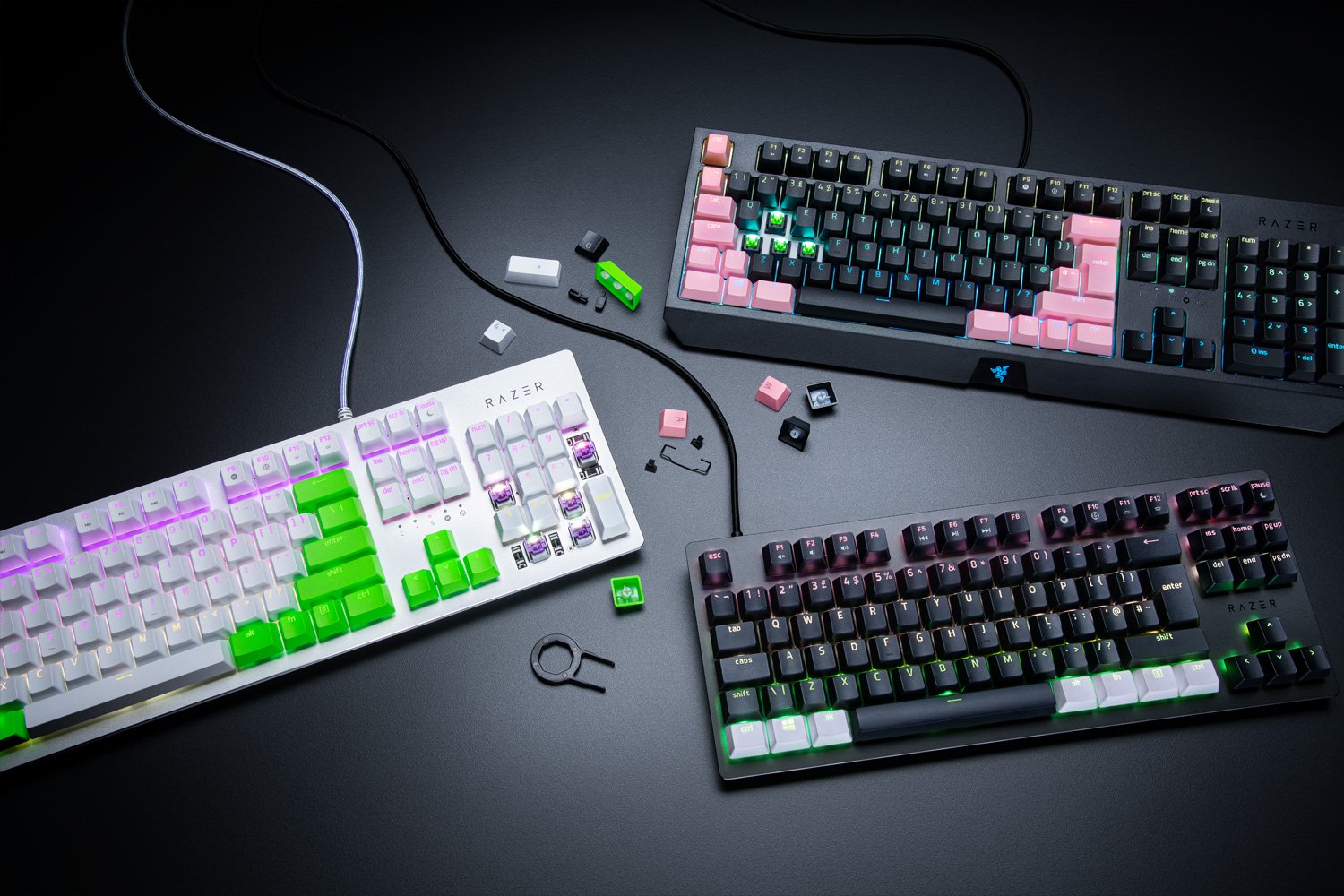 Furthermore, the Razer PBT Keycap Upgrade Set is available in four colours (black, mercury, green and quartz) and come with everything you need that are 120 keys (US/UK layout), mechanical/optical stabilisers, metal bars for longer keys and a manual. They are also backlight compatible.
Unboxing Photos
While the Razer PBT Keycaps comes with a manual, the installation for the majority of the keys is an easy process, particularly with the tool that helps pry them off quite easily. However for those larger keys, I did stumble upon some difficulty, particularly with the space bar that unlike most other keys, it has two stabilsers and also a u-shaped metal bar plus the mechanical switch in the middle.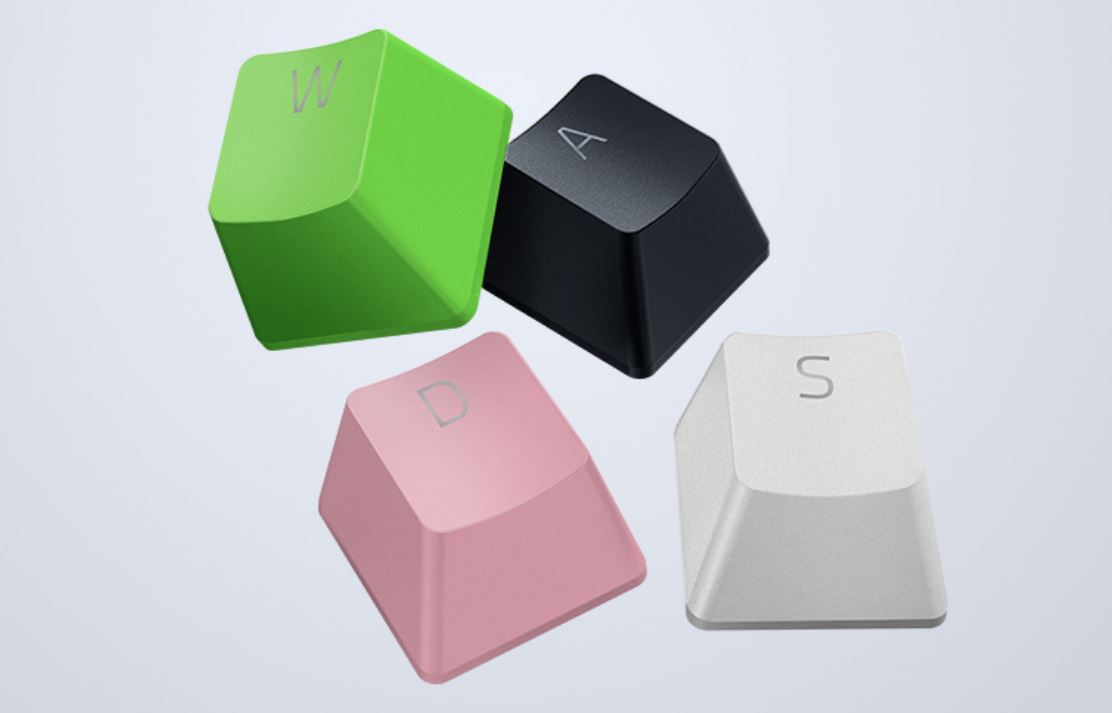 After killing two stabilsers and thinking I killed the totally impressive Razer BlackWidow Gaming Keyboard, I thought I was in trouble. Fortunately I didn't kill the keyboard and after checking out a video on YouTube, it did require a trick that wasn't explained that well in the manual. Nonetheless, the space bar was saved and transformed from black to white.
Once I finished my row of mercury coloured keys on the BlackWidow Elite, I was quite chuffed and can definitely see the merits to gaming, not to mention the totally classy aesthetics that makes the keyboard standout.
Final Thoughts?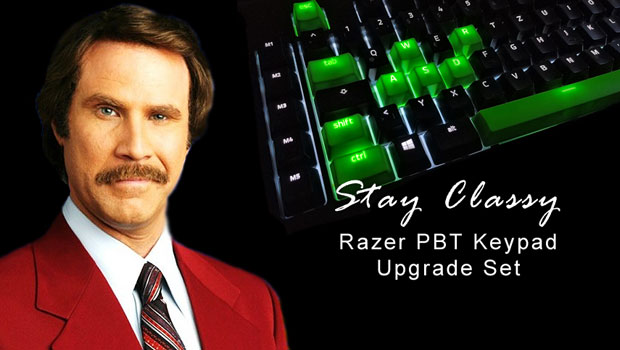 If you're a gamer and want to set particular colour codes to your frequently used keys on your Razer mechanical or optical keyboard, this upgrade set is your answer. However just be warned that some patience and maybe a little research is required with the larger keys that have more than one stabilser and those pesky metal bars. Hopefully in the future, these larger keys can be replaced more easily but nonetheless, it is possible to do this from the comfort of your home and as Ron Burgundy said, stay classy!
Great for gamers and PC enthusiasts!