Hardware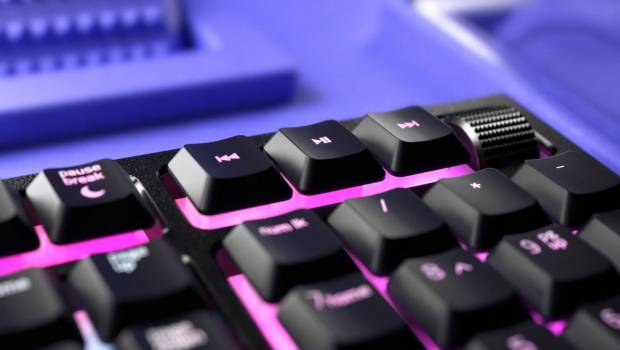 Published on August 2nd, 2020 | by Andrew Bistak
Razer Ornata V2 Gaming Keyboard Review
Summary: The Razer Ornata V2 Gaming Keyboard wins on all levels!
Dubbed as the Hybrid Advantage by Razer, I can definitely see the merits and advantages by combining membrane keys with mechanical switches. Not only is it a super responsive keyboard with all the Chroma lighting features of other keyboards from this company, it's also a very quiet keyboard that makes it a true multipurpose peripheral device.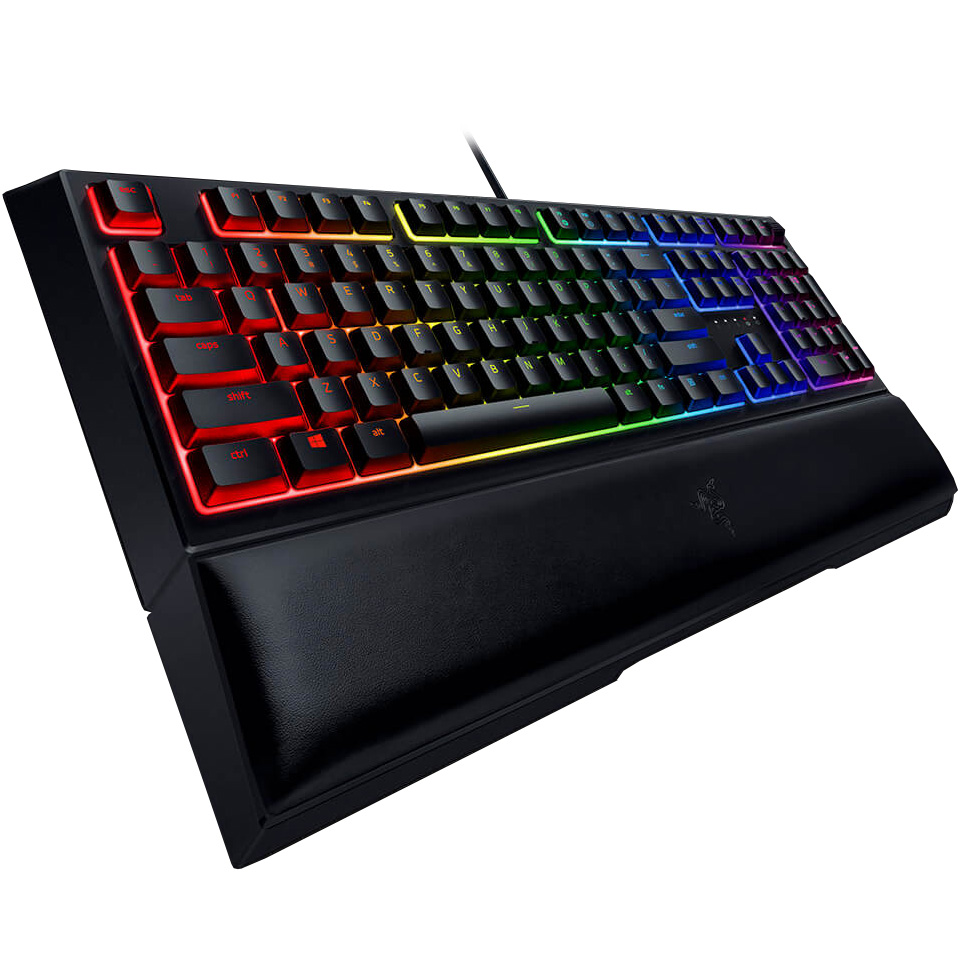 Unlike pure mechanical switches that have that loud key press sound (or clunk), the Razer Ornata V2 Gaming Keyboard feels more akin to a regular keyboard in this aspect and given that I type a lot, it's definitely easier to type opposed to the aforementioned switches. But it's also a gaming keyboard that allows you to remap and set-up much valuable macros to give you that edge.
While a full-sized keyboard, the Razer Ornata V2 comes with a strong braided USB cable and also a magnetic leatherette cushioned wrist rest that simply pops in place thanks to the magnets. Underneath the keyboard are three different cable management options that include left, middle and right. It's everything you would expect from Razer but with the amalgam of membrane and mechanical switches .
.
The keyboard also supports a multi-functional digital wheel and media keys which allows you to adjust the volume and navigate music. However to get the most out of the Razer Ornata V2, you do need to install the Razer Synapse software that allows you to access a plethora of colourful lighting options (16.8 million to be precise), including special effects, not to mention gaming profiles for titles such as Fortnite, Rage 2 and even Mortal Kombat 11. With this keyboard, Mortal Kombat 11 has the following Game Effects which includes;
Custom Themes for each character.
Each character has multiple skins, and themes for every single skin.
The transitions are direction based, keyed off the direction the player moves in character select.
All the devices flash upon FIGHT!
Toggleable fighting button overlay, which highlights the currently mapped controls in white.
The function keys display the real-time health of the player.
Each character has a 'special move', and a custom animation for each one that matches the on-screen action.
Winning, Losing, and performing a Fatality all have special animations.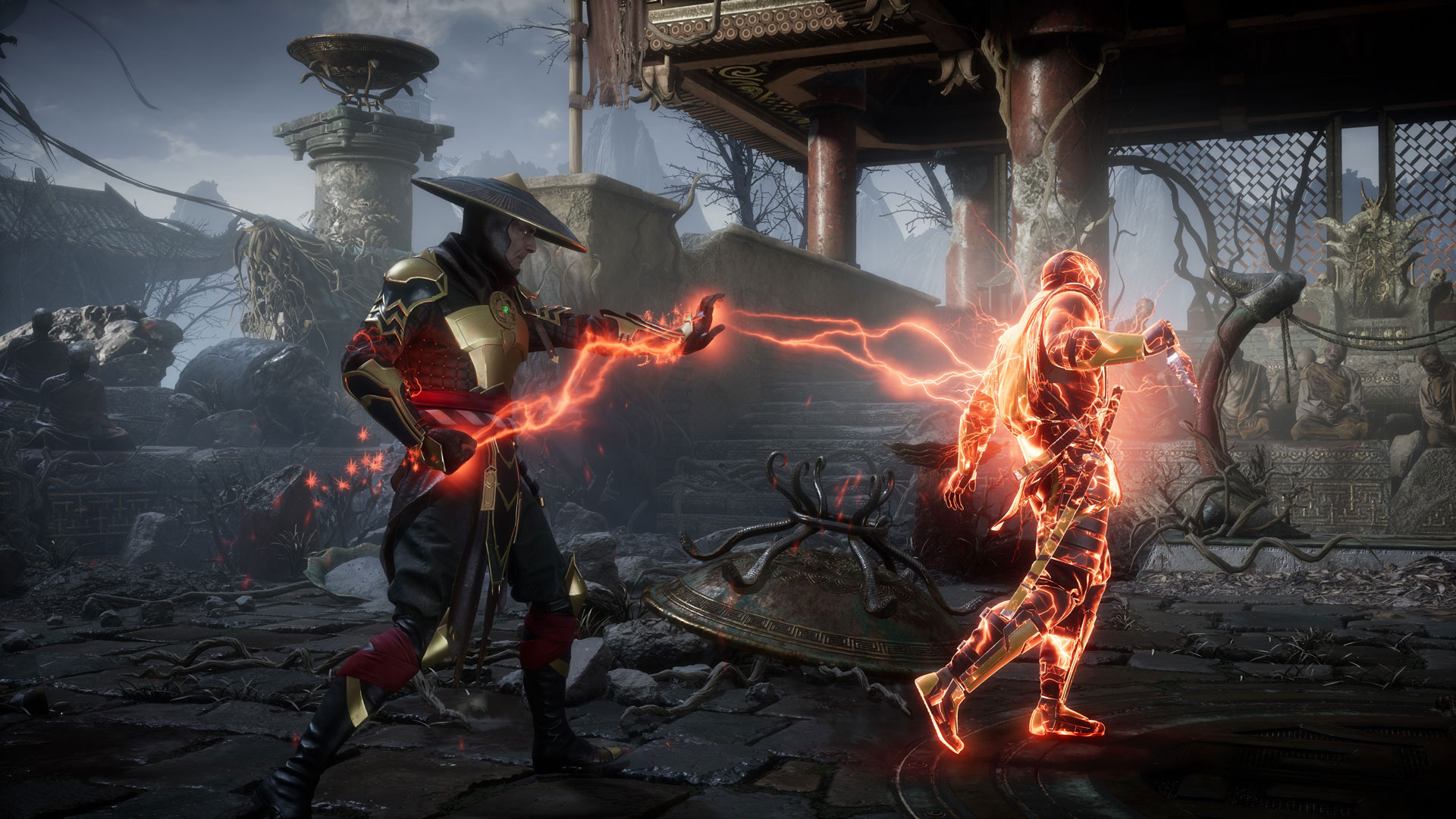 As mentioned, the Raazer Ornata V2 Gaming Keyboard is a very responsive product thanks to its 1000Hz Ultrapolling capabilities, including N-key rollover that ensures that all your keystrokes are recorded. With this technology behind the keyboard, gaming and typing was not only fast but ultra fluid and dare I say that this keyboard is easily becoming my favourite in quite some time.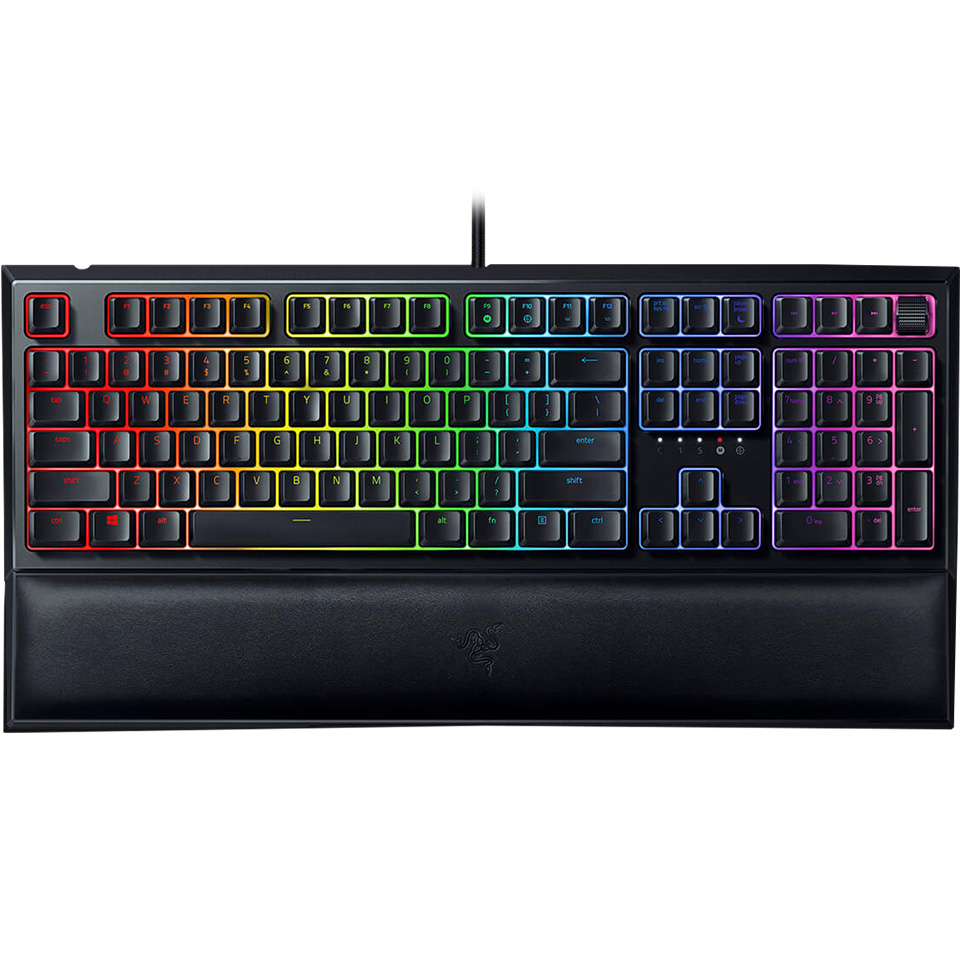 Highlights
Razer Hybrid Mecha-Membrane Switch for clicky keystrokes with a soft, cushioned touch
Multi-function Digital Wheel and Media Keys for convenient control
Powered by Razer Chroma RGB for customizable lighting and greater game immersion
Plush leatherette ergonomic wrist rest for long-lasting gaming comfort
Fully programmable keys for custom profiles, key bindings, and macros
Video
.
I tested the Razer Ornata V2 with a wide gamut of games that included Doom Eternal (2020), Rage 2 (2019), Fornite Chapter 2 (2020) and Mortal Kombat 11 (2019) and the keyboard didn't miss a beat.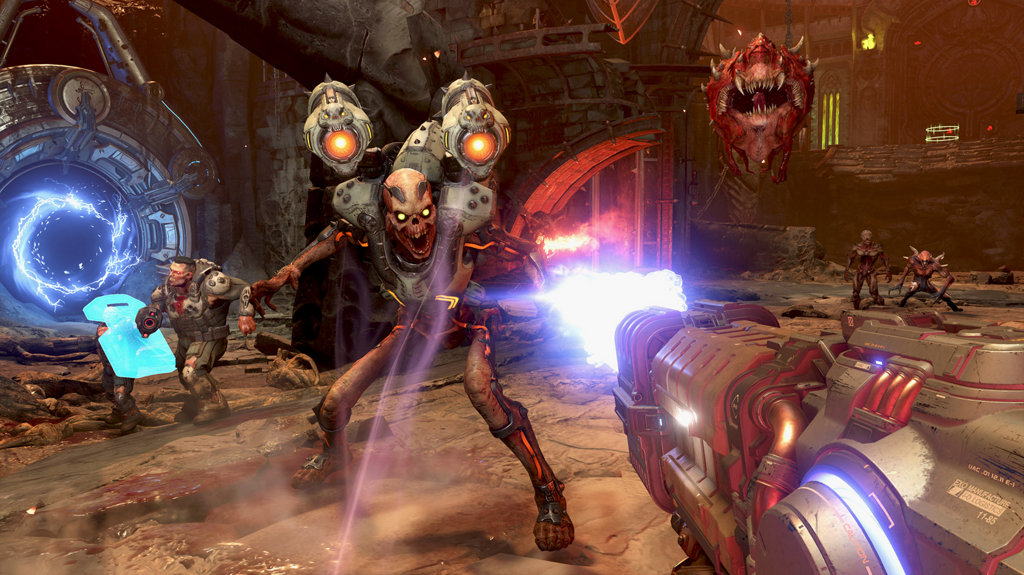 While playing games, what I liked about this keyboard was that I didn't have to push too hard for the keys to register that allowed for smoother gameplay and while it didn't have the clunkiness of pure mechanical switches, it still had that clicky feedback.
Razer also continue refining their Razer Synapse software which is where you can tweak the keyboard, including activate the awesome Chroma RGB lighting with its myriad effects such as breathing and wave. You can even create your own effects or use one of the per-existing gaming profiles. Add in macros and full key mapping and there's plenty of tweaking to be found in this software package.
Chroma Lighting
.
Final Thoughts?
I really enjoyed using the Razer Ornata V2 Gaming Keyboard and it's a great all-round product for gaming and typing that does both extremely well. Furthermore, it's a well-designed product with a comfortable wrist rest, including quick access to multimedia keys plus a useful volume dial. The only thing I would add would be another USB port on the keyboard but apart from that, great work from Razer!
Recommended!
Technical Specifications
Razer™ Hybrid Mecha-Membrane Switch
Multi-function Digital Wheel and Media Keys
Razer Chroma RGB Backlighting
Plush leatherette ergonomic wrist rest
Razer Synapse enabled
Cable routing options
Fully programmable keys with on the fly macro recording
N-key roll over
Gaming mode option
Braided fiber cable
1000 Hz Ultrapolling
Compatible with Xbox One for basic input