Hardware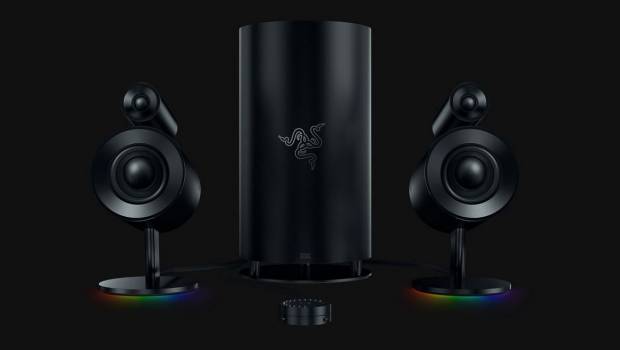 Published on August 16th, 2018 | by James Wright
Razer Nommo Pro Review
Summary: The Razer Nommo Pro pack a massive audio punch with decent audio quality and features that takes your gaming, movies and music to a whole new immersive level... but it does come at a cost.
Welcome to the world of audio… a place where sound is smooth, crisp that not only creates a blissful environment but it can be as thunderous like a 100-year storm. It might be like sitting in you're in your own personal movie theatre or even listening to your favourite music artist in a one-on-one acoustic setting.
This is audio and this is all possible with the new Razer Nommo Pro (released today 16 August 2018) which offers PC gamers a device that provides a true holistic audio experience plus some great features without the hassle of setting up a 5.1 (or greater) sound system with some strong bass.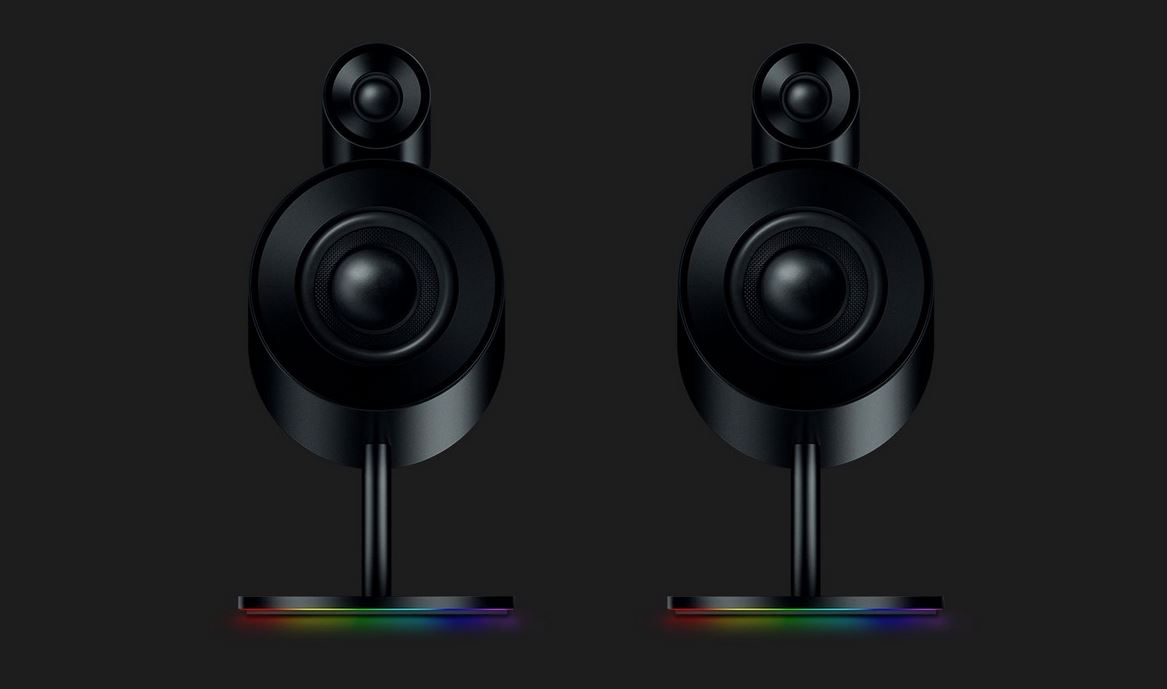 In other words, the Razer Nommo Pro literally goes BOOM courtesy of the powerful subwoofer and two satellite speakers which produce CRISP sound as you crank up the volume to enhance your overall audio experience, particularly in the world of games… or audio in general!
While you explore the worlds of Ancient Egypt in Assassin's Creed Origins or fight the nefarious First Order in Star Wars Battlefront II on some distance planet, the Razer Nommo Pro sounded spectacular as we took on the villains of these virtual worlds that as a result, improved our overall gaming enjoyment. So if your gaming rig needs some audio love, you might want to check out the Razer Nommo Pro.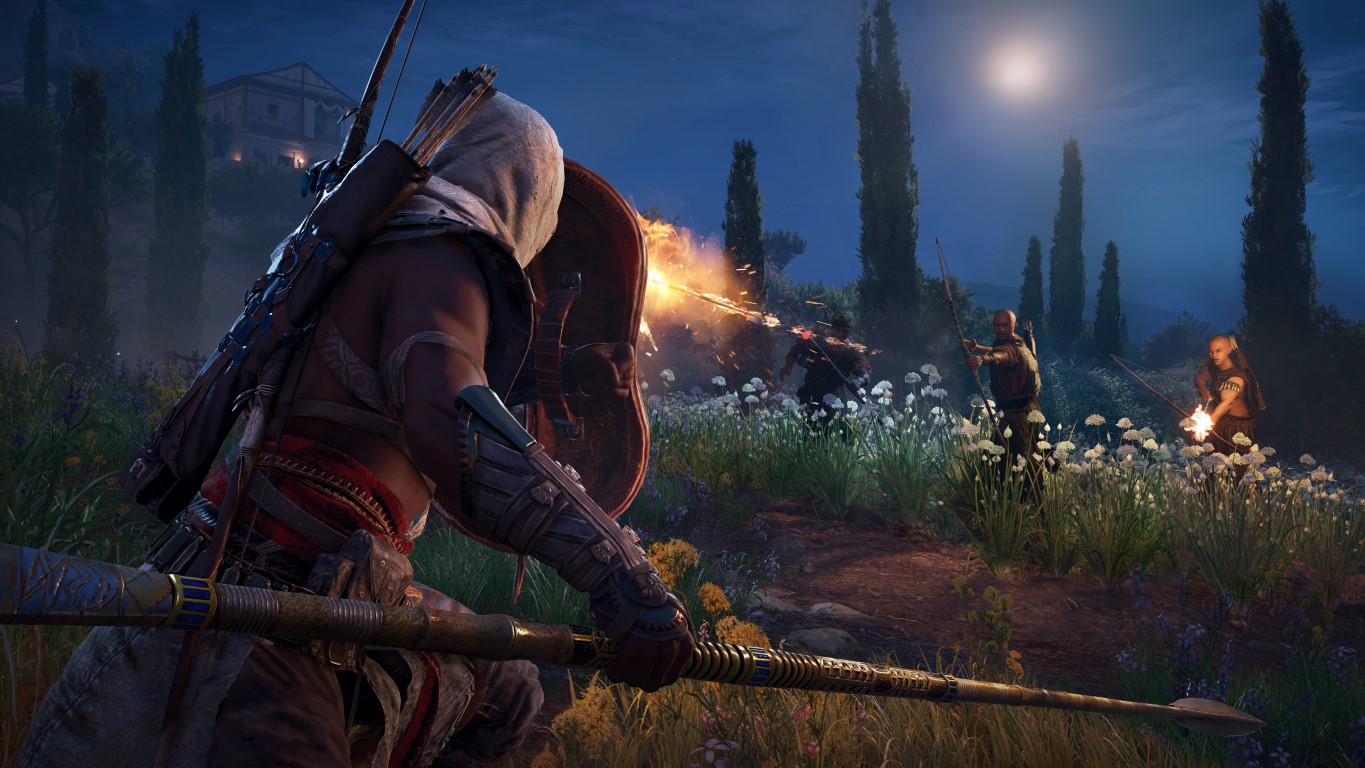 Furthermore, this device is a THX-certified 2.1 speaker system which allows for a Dolby Virtual Speaker 5.1 experience which is perfect for the above mentioned games or films like Justice League or Tomb Raider and it even has Bluetooth plus a dedicated mobile app to give your more control over this audio system. Add in Chroma Lighting to give your audio a kaleidoscope of colours and this allows you to experience sound as a visual medium which looks very cool.
So before we jump into this review, let's have a look at its feature, technical specifications, system requirements and what's in the box;
Features
– THX Certified full range 2.1 gaming speakers
– Dolby Virtual Surround Sound technology
– Illuminated control pod with easy quick access functions
– Downward firing sub-woofer
– Powered by Razer Chroma™
Technical Specifications
– 2 x 0.8 inch silk dome tweeters (1 x per speaker)
– 2 x 3 inch full range drivers (1 x per speaker)
– 1 x downward firing subwoofer
– Frequency response: 35 – 20,000hz
– USB connection
– Bluetooth 4.2 connection
– Optical connection
– 3.5mm connection
– Control pod featuring power, volume, mute, pairing and source control functions
System Requirements
– PC/Mac with a free USB port
– RAZER SYNAPSE REQUIREMENTS
– Windows®7/Mac OS X 10.9 (or higher)
– Internet connection
– 100 MB of free hard disk space
Package Contents
– Razer Nommo Pro 2.1 gaming speakers
– 3.5mm audio cable
– Power adapter with interchangeable plugs
Out of the box, the first thing that we noticed about the Razer Nommo Pro was its unique design that not only celebrates gaming aesthetics but it's easy to see that Razer are involved from its sleek black colouring and branding. The two satellite speakers look like something out of Star Trek or some war film and the subwoofer is quite heavy which is where the magic happens. Supporting the audio quality is that the two satellite speakers which have tweeters on them in order to increase the sound range which makes it more dynamic.
Unboxing Photos
As mentioned, each of the satellites have the Chroma Lighting feature at the base which allows you to create a myriad of colourful effects courtesy of the Synapse software. The system is also controlled via the control pod which allows you easily access to the device that include volume (plus lights to inform you of its level), access to power and swapping between devices (USB, optical, Bluetooth and Analog).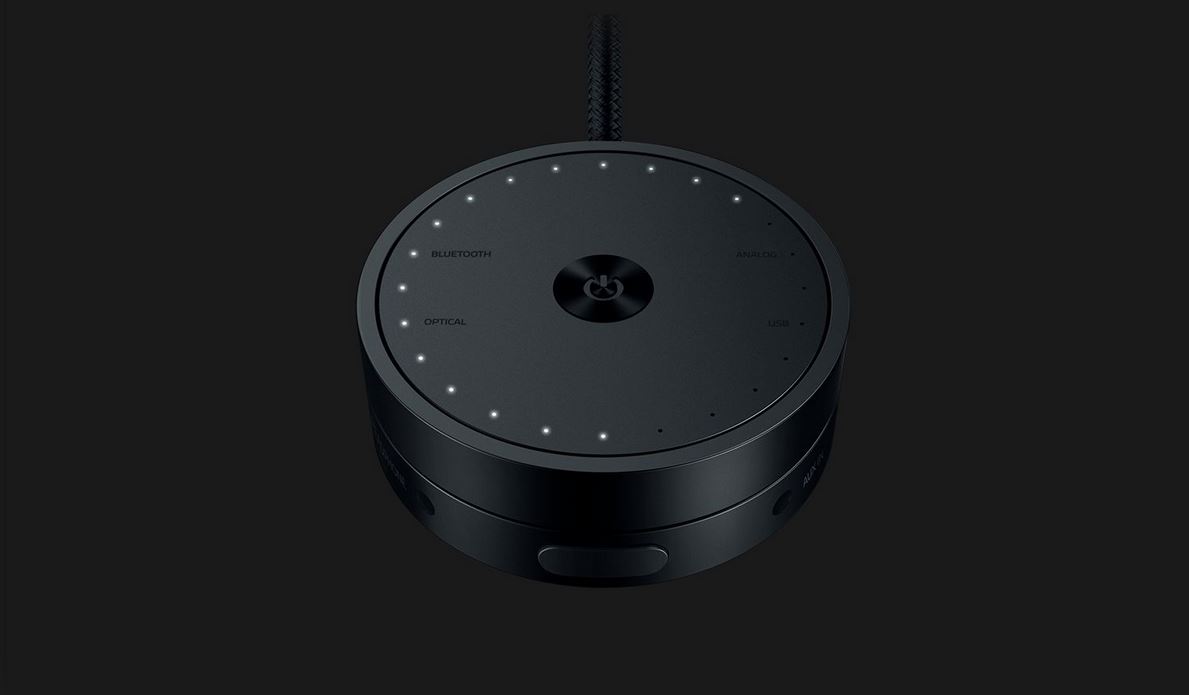 Connecting the system together is quite easy as everything is labelled well on the back of the subwoofer which include;
To Left
To Right
Control Pod
Optical In
To PC
A power button &
Power-in
There are instructions as well.
However in order to maximise this audio system, you do need to install the Razer Synapse app on your PC which allows you to tweak the audio settings of this device and of course, the Chroma Lighting features. All in all, it's quite a well-made app and the main areas are sound and lighting. So whether you want more bass or change the audio output to suit movies (e.g. Dolby Movie) or add in fire or breathing effects to the Chroma Lighting, it's all possible through the Synapse software.
Furthermore, the software supports all the latest games like Overwatch, Fortnite, Dead Cells and Divinity: Original Sin 2 to make your user experience the one of least resistance… in other words, reduce the tweaking. Needless to say, there's quite a bit of time that you could spend in the Synapse app and best of all, the Razer Nommo Pro supports this feature well. Sure, the Chroma Lighting may not be as impressive as a keyboard or mouse, however when all three of these devices are linked together… wow, it's quite the visual experience.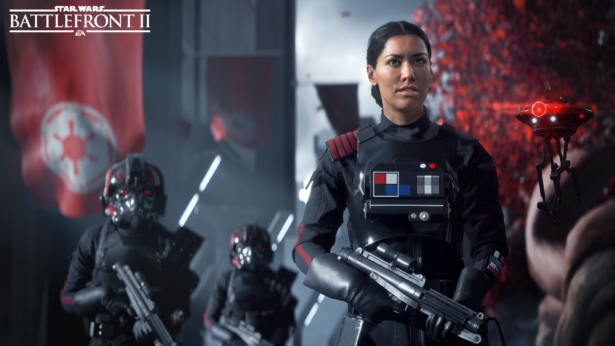 We tested the Razer Nommo Pro on a variety of games that included Star Wars Battlefront II, Overwatch, Need for Speed Payback, Fornite and Rise of the Tomb Raider. All the titles we tested sounded exceptional on the Nommo Pro and really gave these games a true sense of depth from all levels of the audio spectrum. The virtual 5.1 audio definitely tricks your ears and although they are only left and right, the illusion of additional speakers is there which is needed for games.
Whether this was the craziness of Overwatch or Fortnite where sounds were going off all around us or to the background audio ambience of Tomb Raider, this audio system really enhanced the overall sound quality and made games more immersive… it was pure audio bliss. Bass is another highlight, particularly with explosions or gun fire and if you want more, this can be tweaked through the Synapse app. I also like how Razer choose the best settings for your speakers.
Courtesy of Deezer, we listened to a wide variety of genres and once again the Razer Nommo Pro worked like a treat in producing crisp clear audio. Mids and highs sounded great and even on the loudest levels, distortion was minimal… although you do get your own rumble like a PlayStation 4 DualShock Controller.
Movies are another highlight and hearing the Justice League take on the minions of Apokolips, especially with the powerful bass made it sound like we were at the cinemas and given how loud these speakers can go, your neighbours may not be impressed. Then you have Bluetooth which easily allows you to stream high quality audio directly to this device and pairing is a snap! There is also an analog connection but it does lack the punch of the innate audio abilities of the Razer Nommo Pro.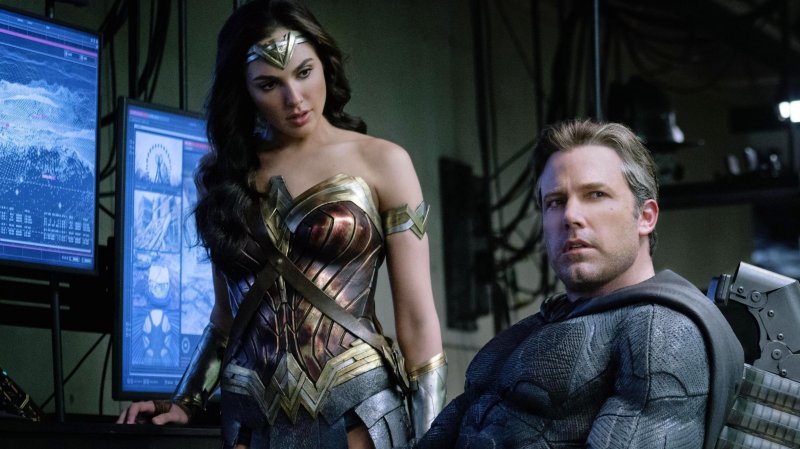 Final Thoughts?
The Razer Nommo Pro are not the cheapest speakers around, however if you're looking for a high quality audio experience for your gaming rig at relatively affordable cost, this device hits the brief perfectly. More importantly, it's a great all-round system and is an investment that you'll be able to use years and years after you've upgraded your gaming rig. At the end of the day, it's all about audio quality and this system delivers impressive audio with a BOOM!
Recommended!
Price: AUD AU$849.95 / NZ$949.95
For more information, please visit: https://www.razer.com/gaming-audio/razer-nommo-pro