Hardware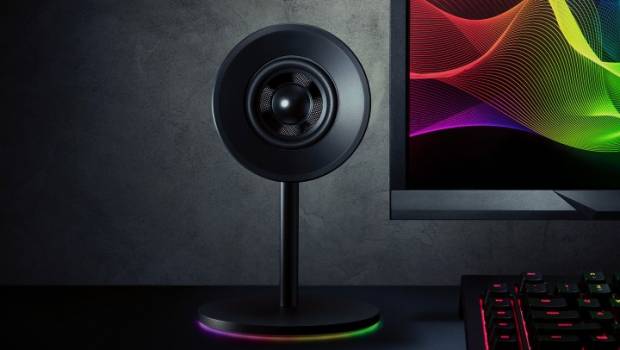 Published on March 28th, 2018 | by James Wright
Razer Nommo Chroma 2.0 Gaming Speakers Review
Summary: Razer Nommo Chroma 2.0 Gaming Speakers create a very immersive audio experience for gamers
With a recommended price of $249.00AUD (March 2017), Razer's new Nommo Chroma 2.0 Gaming Speakers may not look like your traditional PC gaming speakers, particularly from its appearance but more importantly, they pack a decent audio bang and not just for games.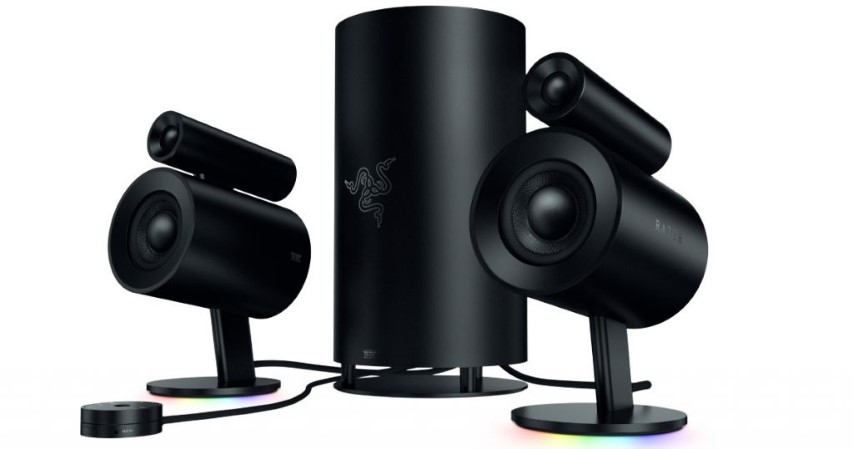 At its core, the Razer Nommo Chroma 2.0 are stereo speakers that comes with Razer's RGB lighting technology which almost makes these speakers become a living breathing entity thanks to the Synapse software…
Welcome to the Razer Nommo Chroma 2.0…
Features
3 inch Custom Woven Glass Fiber Drivers
Rear-Facing Bass Ports
Bass Knob with Automatic Gain Control
Specifications
2 x 3-inch full range drivers (1 x per speaker)
Frequency response: 50-20,000khz
USB audio
1 x 3.5mm aux input jack
1 x 3.5mm headphone jack
Bass and Volume Control
Chroma enabled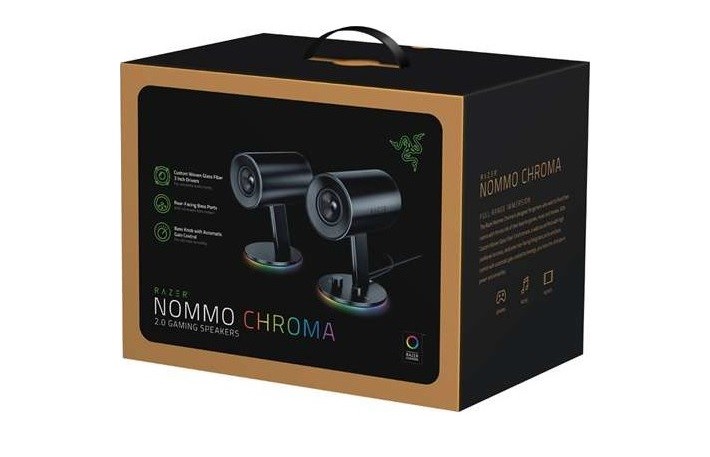 Like other Razer products, the Nommo Croma are well packed which channels that high-end feel. Inside the box, you get the product itself, a 3.5mm audio cable (for external devices), power adapter and manual to help get you started. You also need Windows 7 or higher and it will also work on Mac OS X 10.9 or higher with this review focusing on Windows 10. So while it needs power from the mains, the built-in USB connects to your PC.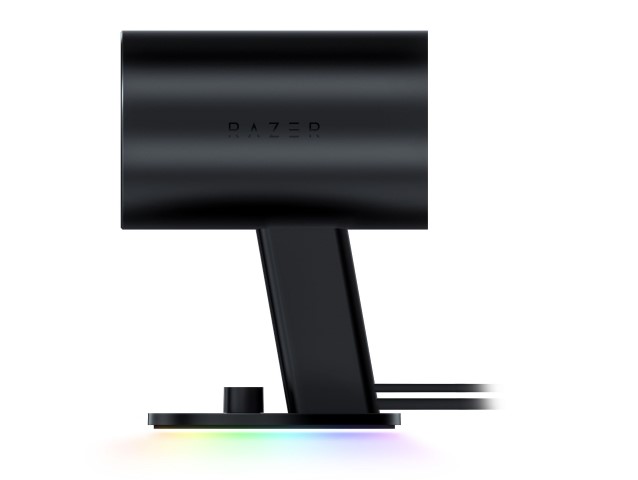 However to make full use of these speakers, you do need to install some software and need 100 megabytes available on your hard drive. Out of the box, the Nommo Chroma and for some reason remind me of the original Starship Enterprise with its almost fin-like aesthetics… although I digress, they do look cool. Furthermore, the base of one of the speakers contains the bass and volume controls which serves as a power-button with the back of the unit having input, Aux-in, power and headphones.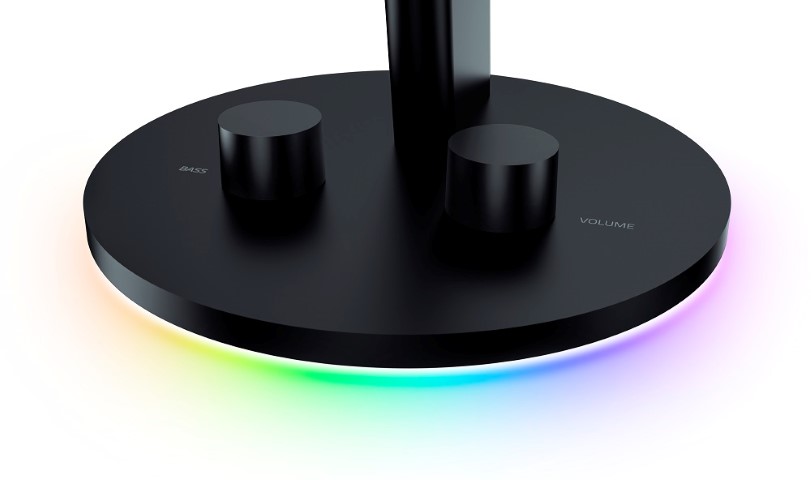 The front of the speakers also come with a custom woven glass fiber 3-inch drivers that according to Razer deliver improved audio, including the ability to hear sound layers. This fin-like design has rear-facing bass ports that help amplify the audio but you're probably wondering does all this work?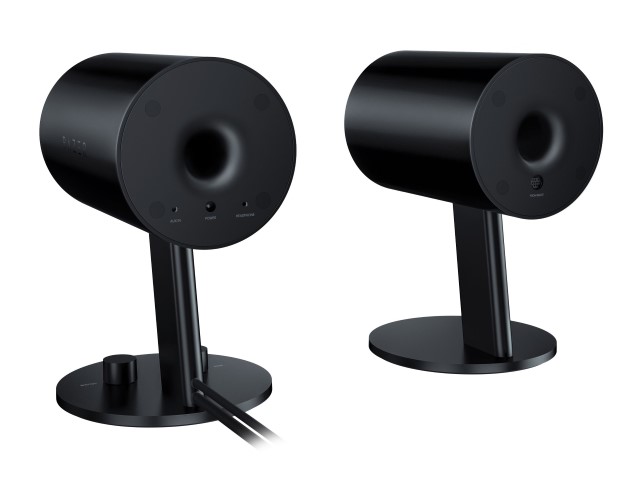 The answer… is yes. Whether we were playing an online match of Overwatch which produced some excellent audio, particularly from the weaponry to the war torn battlegrounds of Call of Duty World War II, the Nommo Chroma delivered an enriching experience. Other titles like Tomb Raider really shone and made the whole atmosphere a much more immersive one as did other titles like StarCraft 2 and Need for Speed Payback.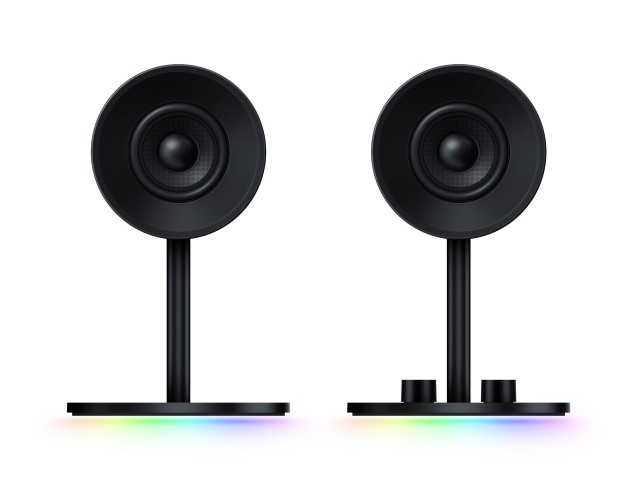 Adding to the experience is Chroma that gives you access to 16.8 million colours, including pre-set lighting effects like wave or heartbeat. You can also create your own lighting effects thanks to the Synapse software. So kudos to Razer for adding RGB lighting to the base of these speakers that although makes it a subtle experience, it's not overtly in your face either. Surprisingly it works well and compliments your gaming/entertainment rig, especially with the pre-set modes that include Default, Game, Music and Movie.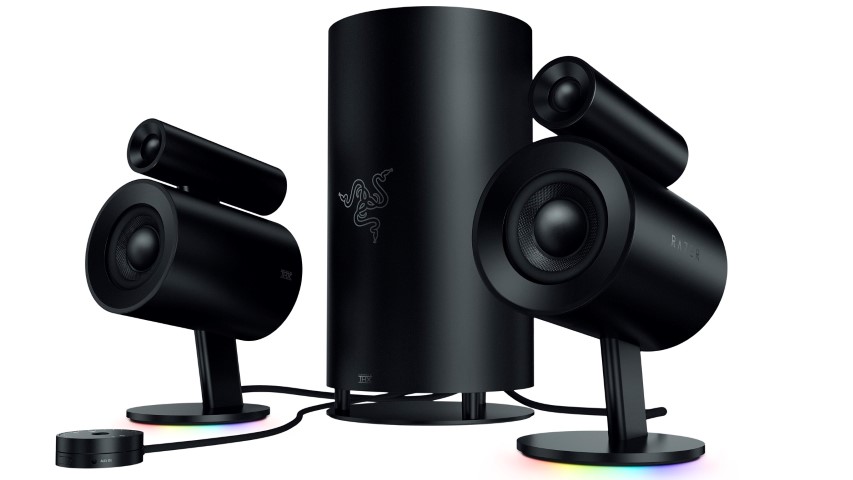 Music and films worked really well on these speakers and whether I was watching Wonder Woman kick butt in Justice League or listening to Australia's very own Gang of Youths, the Nommo Chroma delivered on all levels. Given the size of these speakers, the volume can be quite loud (which is good) and thankfully and for the majority, without distortion. However some mids and deep bass did struggle at times but for the most part, it's clear audio sailing.
Final Thoughts?
All in all the Razer Nommo Chroma 2.0 Gaming Speakers are some decent all-round speakers for your PC that give you some exceptional audio quality from a stereo point of view.
Recommended!