Hardware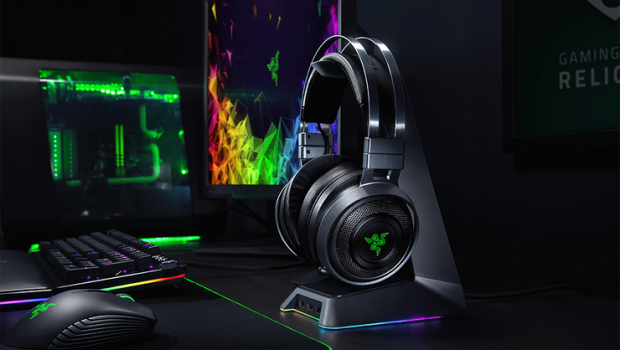 Published on November 14th, 2018 | by James Wright
Razer Nari Wireless Gaming Headset Review
Summary: The Razer Nari Wireless Gaming Headset produces true cordless gaming bliss!
With a recommended retail price of $249AUD (November 2018), Razer have jam-packed a wealth of features into their latest wireless gaming headset, the Nari and more importantly, it has decent audio to help immerse you into your virtual worlds. Adding to the features of the RazTer Nari is its comfortable and innovative design which is great for extended gaming sessions in either single-player or multiplayer. This is due to the adjustable ear cups with gel-infused cushions to keep your ears cool and padded headband which is supported by a sturdy metal frame.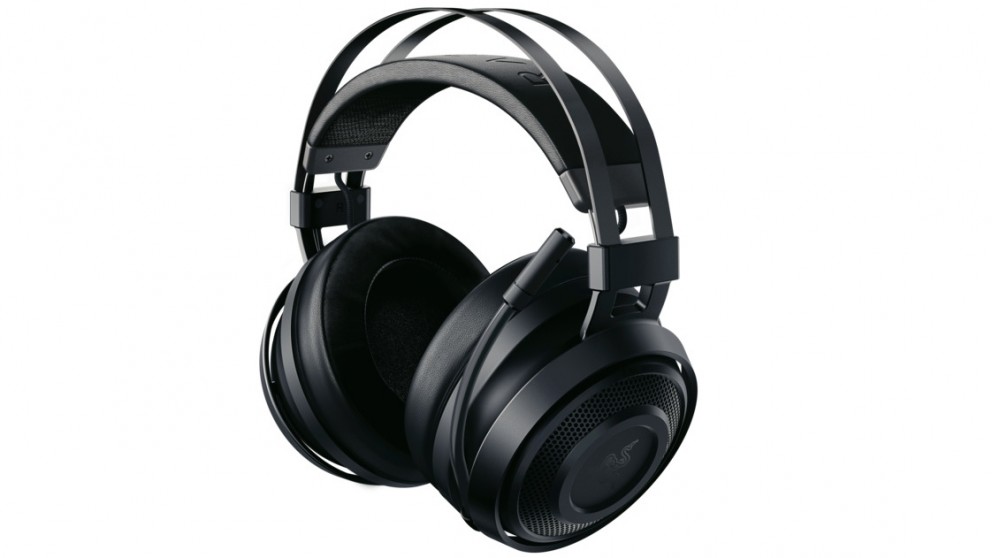 Adding to the design is Razer's Chroma technology which allows you to change the LED backlighting around the Razer logo courtesy of the included software. Then you have the high quality microphone to guarantee that your orders and communication on the battlefield is heard clearly by your friends, including trash talk to your foes. However for audio purists, let's check out the official specifications of the Razer Nari Wireless Gaming Headset.
Specifications
Frequency response: 20 Hz – 20 kHz
Impedance: 32Ωat 1 kHz
Sensitivity (@1 kHz): 107 ± 3 dB
Input power: 30 mW (Max)
Drivers: 50 mm, with Neodymium magnets
Inner ear cup diameter: Width 56mm / Length 67mm
Oval ear cushions: Designed for full-ear coverage with cooling gel, perfect for long-wearing comfort
Connection type: Wireless USB Transceiver / 3.5mm analog
Wireless range: 12 m / 40 ft
Wireless frequency: 2.4 GHz
Analog connection: 4 – pole
Battery life: Up to 14 hours with Razer Chroma lighting / 24 hours without Razer Chroma lighting
Microphone
Frequency response: 100 – 6.5 kHz
Signal-to-noise ratio: > 50 dB
Sensitivity (@1 kHz): -42 ± 3 dB
Pick-up pattern: Unidirectional
Out of the box, the Razer Nari boasts those gamer aesthetics from its black colouring and stylised Razer logo which does scream professional gamer. On the outside of the left earcup, there are buttons for power, mute, including a micro-USB port and a 3.5mm jack plus a dial for volume control which makes navigating this headset quite accessible.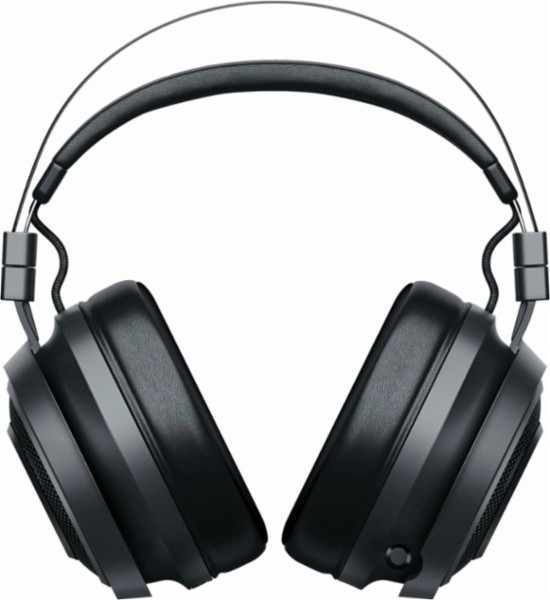 Given that we humans come in all different shapes and sizes, the headset easily adjusts to suit your head and with the inclusion of gel-infused cushions for the earcups, this ensures that heat is kept at a minimum with the over the ear design. Needless to say, it's quite the comfortable headset and as the device is wireless, its relatively lightweight.
Charging is done through the included cable and according to Razer and with Chroma lighting disabled, you will get a whopping 24 hours of wireless capabilities or up to 14 with this feature enabled which is more than ample for your gaming needs. Needless to say, Razer should be commended on the long battery life of the Nari.
The installation of the Razer Nari is a simple process and Razer ensure that the user has everything they need in connecting this to their PC with ease. As mentioned and in order to maximise your audio experience, you do need to install the Razer Synapse software which allows you to fine-tune the headset, including a multitude of audio options such as THX spatial audio or customising the mixer tabs for your perfect sound ranges. For the novice, there are presets that fine-tune the experience for particular audio settings like games or music.
We should also mention that with the Chroma Lighting, you can connect other Razer devices which means your keyboard and mouse will work in conjunction with the Nari headset for some wicked lighting effects. Razer make this even easier as they give the user effects such as breathe or waves, including the ability to change colours or you can make your own special effects.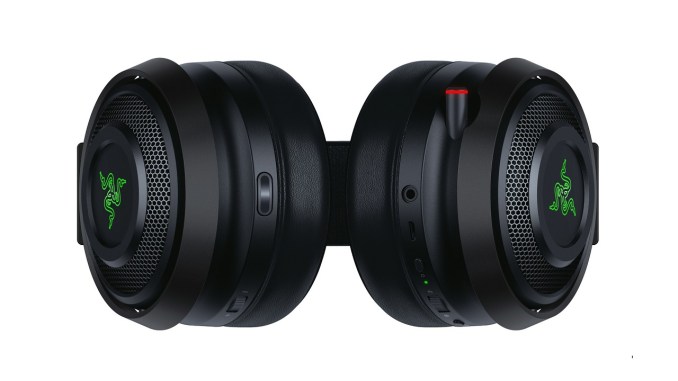 For the last couple of weeks, we've been intensely testing the Razer Nari with a variety of games, music genres and movies. As this is not your basic headset, the audio quality was exceptional and whether I was watching The Meg or Justice League in 4K (hey… I enjoyed these films) or Sacha Baron Cohen's new comedy-documentary Who is America to Netflix's The Haunting of Hill House, the Nari worked a treat.
Music was equally as good but the star of this product was the gaming element and I really loved the immersive experience of Shadow of the Tomb Raider and Battlefield I and V which really enhanced the surround sound and directional audio. Online gaming such as Paladins and Call of Duty really drew you and the mic was perfect. However my favourite game was Red Dead Redemption 2 due to the background ambience of the audio that really did create an amazing virtual world. Lastly, the audio ranges of this headphone worked well, bass was impressive and the THX spatial audio did create this great 3D audio experience.
Final Thoughts?
The Razer Nari makes wireless audio a breeze on the PC that boasts excellent audio levels that really make your games that more immersive plus it has unparalleled comfort for those long sessions. Best of all, you do find yourself getting lost with the headset as you are more attuned to your gaming worlds which is what you want in a good wireless audio device. Furthermore it has a very long battery life plus it's quite affordably priced at $249AUD which is great value for money.
Recommended!