Hardware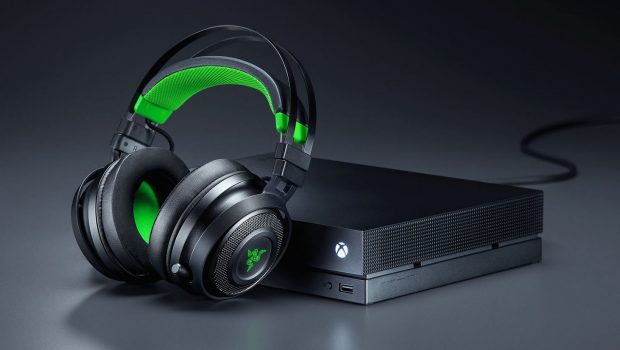 Published on November 15th, 2019 | by Adrian Gunning
Razer Nari Ultimate for Xbox One (Gaming Headset) Review
Summary: Razer Nari Ultimate for Xbox One (Gaming Headset) successfully creates the feeling of sound!
Evolving from the last Nari gaming headset, Razer have directly targeted Xbox One gamers with this new model and in my opinion on the "best damn console around". However the Razer Nari Ultimate for Xbox One is not your stock-of-the-mill gaming headset, no my gaming friends, this is a different kettle of fish and features something very interesting.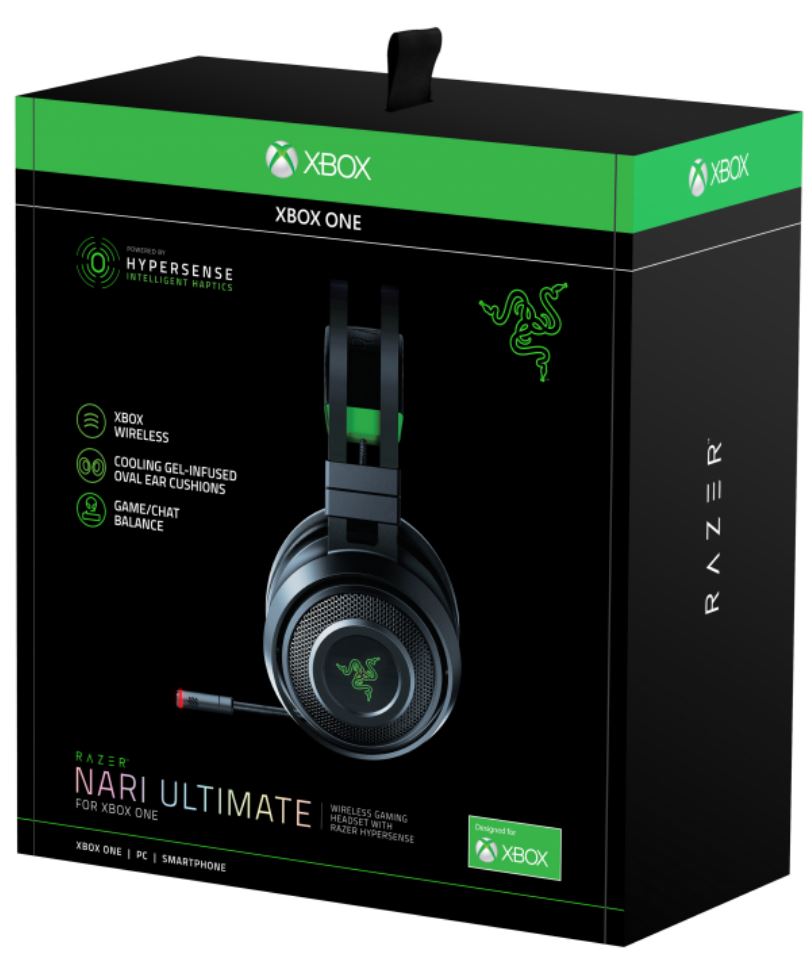 So what does the Nari Ultimate for Xbox One gaming headset have that others don't? Well before I answer that, let's check out some of the features of the Nari. At its core, this gaming headset is wireless (tick), supports excellent audio (tick), it's very comfortable and lightweight to wear (check and check), even on those longer than long gaming sessions when you should have quit hours ago (check) and lastly, it works great for online gaming (check). So far so good?
Not bad you might be thinking but what else does the Nari have… what is this mysterious feature? The selling point of the Nari is that it offers HyperSense branded haptics by German company Lofelt that in essence creates an element of "rumble" ambience in your headset that according to Razer, it creates a "an immersive in-game experience". It also works on any game and more importantly, it actually works.
Razer HyperSense has tons of potential to increase immersion in gaming, I recently tried the Razer Nari Ultimate, and the added layer of tactile feedback to positional sound made me feel even more engaged and aware of my surroundings. I can't wait to try an entire ecosystem of haptic enabled devices working together to bring to life the world and action of video games.

– Tim Willits, Studio Director at id Software
For me, it increased my spatial awareness, especially in games such as Call of Duty Modern Warfare and The Outer Worlds which is probably going to get Game of the Year. Even after using these headphones for quite a few weeks now, I'm still impressed with the haptic actuators in each of the cups which adds to the overall gaming experience, particularly when something big occurs like explosions, however even the subtle sounds of heavy rain fall felt real. Still not with me? Check out this video below…
Furthermore, the Hypersense haptics operate across the entire 20Hz to 200Hz low-end range which creates multiple layers of feedback such as the vibration of an explosion, the thud of Superman punching you in Injustice 2 or the roar of a T-Rex in Jurassic Park. As a result, this immersive feature must be experienced to be believed.
Aesthetically, the Nari Ultimate is a professional looking gaming headset that definitely channels that Razer look with its colouring and sturdy build. While it is a little larger than some of its competitors and as mentioned, it is still a very comfortable and the coolant gel-infused earcups really help reduce the heat. There's also a retractable microphone and we had no issues with our friends and colleagues hearing us over all the sounds (and screams) across the battlefield(s).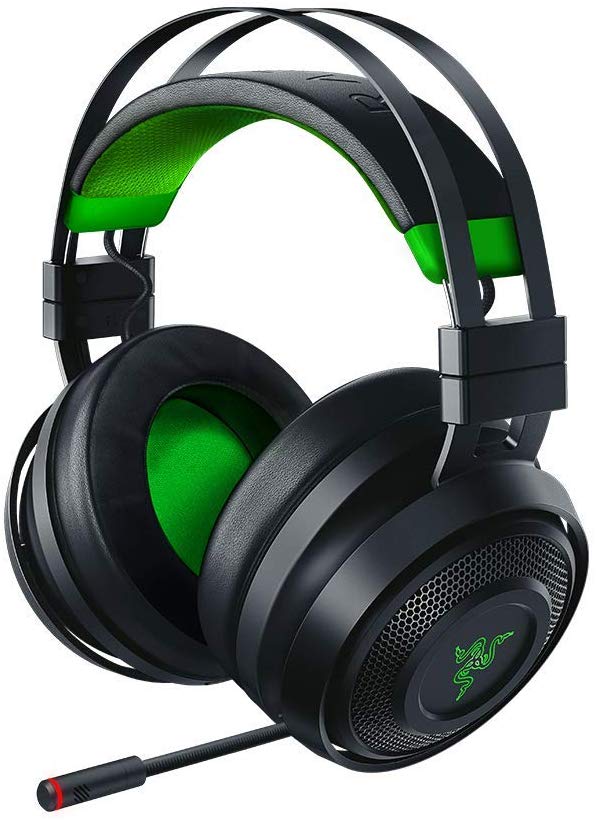 A special mention should be made about the THX Spatial Audio which creates a simulated 360 degrees experience that allows you to "hear" sound from all directions. This feature can be used for gaming, movies and even music. So when matched with the high quality drivers, the Nari produced exceptionally clear audio with good levels and excellent bass that sometimes BOOMED! In terms of the "rumble" audio, it worked well for most games, although at times it did get a little confused on a few movies but for the most part, it was totally fine.
In our testing for battery life, the Nari Ultimate lasted just over 8-hours for us and this was just playing games. To charge, you simply plug the included USB cable into a port and let electricity do its trick. The HyperSense feedback can also be disabled which can increase the battery life but all in all, the wireless experience was decent as was the easy charging.
Another couple of games I tried was Shadow of the Tomb Raider and Red Dead Redemption 2 and the HyperSense experience for both titles was quite immersive, particularly when I was getting my ass handed to me thanks to the soldiers of Trinity or those pesky bounty hunters. Paladins, Borderlands 3 and the just recently released Need for Speed Heat are other titles that worked nicely with the HyperSense. I'm also super eager to try Star Wars Jedi Fallen Order!
Final Thoughts?
The Razer Nari Ultimate for Xbox One (Gaming Headset) adds another layer to your immersion into your gaming with its crystal clear audio with good mids and lows and no distortion whatsoever. Add in bass plus the HyperSense technology and your gaming will not only sound different but will also feel different.
Check it out!
Unboxing Gallery