Hardware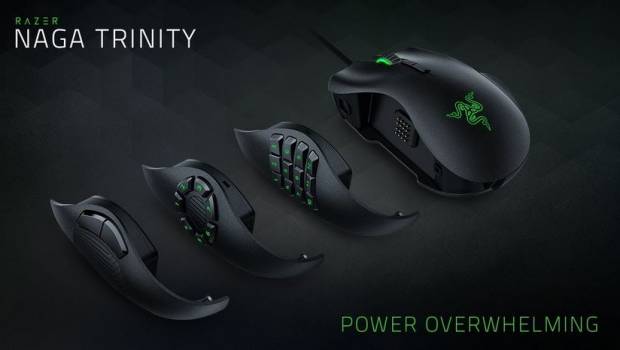 Published on February 11th, 2018 | by James Wright
The Razer Naga Trinity Review
Summary: The Razer Naga Trinity provides some excellent customisation which in turn gives power to the user!
The Razer Naga Trinity has been designed for MOBA and MMO gamers who need a mouse with more than just the traditional buttons and more importantly, it's fully customisable with the ability to change side plates and up to 19-programmable buttons as the forces of evil (or good) will fear your presence. To help when things heat up on your virtual battlefield, it has an ergonomic design for control, including rubber side grips that makes it a treat to use for both gaming and non-gaming elements.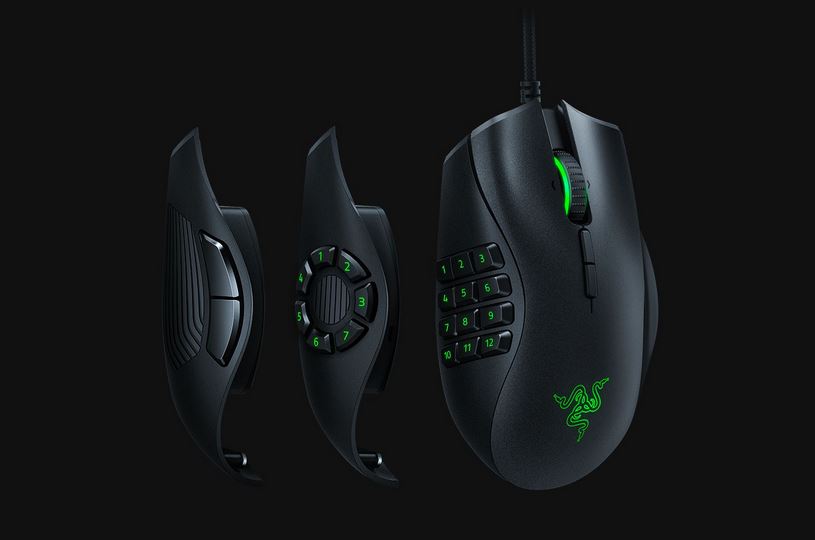 Adding to the features of the Razer Naga Trinity is a powerful 16,500 DPI 5G optical sensor with 1000Hz ultrapolling that gives you some unparalleled accuracy plus mechanical switches to ensure that your button presses are registered with lightning speed. It even supports Razer Chroma lighting with 16.8 million colours available to the user that almost makes the Naga like a living breathing entity. Given that the mouse has been designed for right-handed users, left handers will need to look elsewhere or try to relearn using their non-dominant hand. Sorry guys!
Technical Specifications
Razer 5G optical sensor with true 16,000 DPI
Up to 450 inches per second (IPS) / 50 G acceleration
3 interchangeable side plates with 2, 7 and 12-button configurations
Up to 19 independently programmable Hyperesponse buttons
Razer™ Mechanical Mouse Switches
Gaming-grade tactile scroll wheel
Ergonomic right-handed design with enhanced rubber side grips
Razer Chroma™ lighting with 16.8 million customizable color options
1000 Hz Ultrapolling
Razer Synapse 3 (Beta) enabled
Approximate size: 119 mm / 4.69 in (Length) 74 mm / 2.93 in (Width) 43 mm / 1.69 in (Height)
Approximate weight 120 g / 0.26 lbs (Excluding cable)
Well packed by Razer, the first thing that you notice about the Naga is its design that although looks like a gaming mouse, it features interchangeable side plates for 2, 7 and 12 button configurations. Thankfully these are quite easy to change, however you do need to install the Razer Synapse app to get the full functionality from this mouse, including the various lighting effects.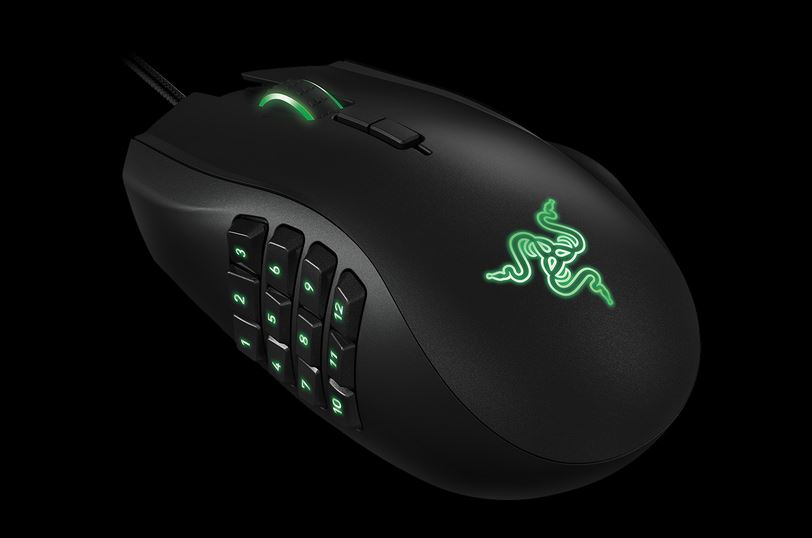 I also like how each of the buttons features tactile and audible feedback which creates an element of additional control, especially when you're trying to get those macros launched. Given that this mouse has been designed for MOBA and MMO games, you can use it for other genres such as first person shooters and of course RTS titles. The mouse also slides quite well and on a variety of different services, however a gaming mouse pad definitely adds to the control and accuracy.
We tested a wide gamut of titles with this mouse from SMITE to Overwatch, World of Warcraft, Paladins, StarCraft II and Diablo 3 with the Naga performing quite well. Given all the customisation options, the interchangeable plates is a brilliant feature, especially if you're swapping between gaming genres. The top facing buttons also work well as does the tilting scroll wheel which really makes this an all-round product and it feels quite sturdy thanks to its build quality.
Furthermore and if you're not familiar with buttons on the side, it might take some time in mastering its layout but it's really worth it if you're a MOBA and MMO fan. It's also quite a good size mouse and amazingly it's quite lightweight. As the Naga uses a palm grip which makes accessing the features of this gaming mouse relatively quite easy.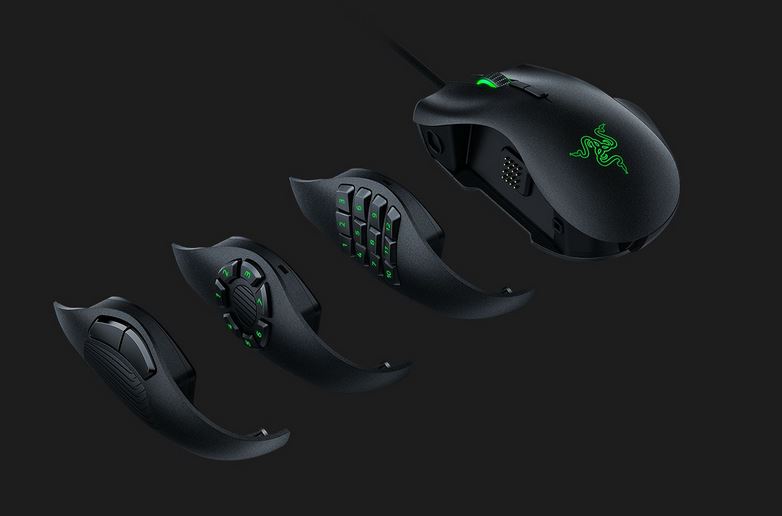 Lastly and as mentioned to customise this product, you do need the Razer Synapse app and this program is very easy to use, especially setting up the features of this mouse. So whether that's reassigning buttons, changing the colour patterns to assigning macros or tweaking its performance, this really helps in fine-tuning the product to your preferred tweaks.
Final Thoughts?
The Razer Naga is some great value for money and this company ensures that the user has everything they need to give you that edge when playing a wide assortment of games. Furthermore, it's quite an accurate mouse with some excellent responsiveness when it comes to the buttons and the Synapse app takes the entire product to another level of customisation. So if you're a MOBA or MMO gamer and you're looking to upgrade your current gaming mouse, you really should put this on your radar.
Check it out!