Hardware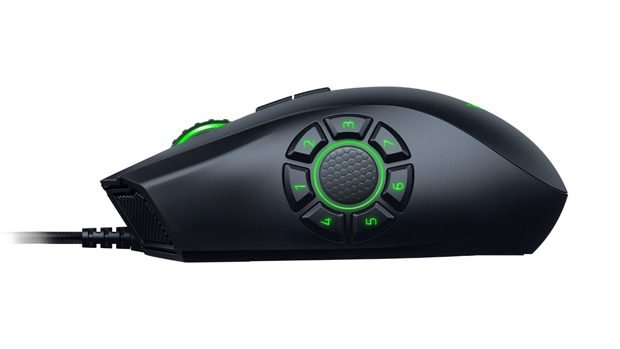 Published on July 20th, 2016 | by James Wright
Razer Naga Hex v2 Review
Summary: The Razer Naga Hex v2 is an impressive mouse that works for both MOBA and non-MOBA games to give players a better edge while gaming!
Sometimes you need a little help and that assistance comes in the form of Razer's new Naga Hex v2 that of course has parallels to the previous instalment of this mouse. With improved ergonomics, a lightning fast true 16,000 DPI 5G laser sensor plus a 7-button mechanical thumb wheel that has been optimised for MOBA (Multiplayer Online Battle Arena) gaming plus Razer Chroma Lighting and this is one fine mouse.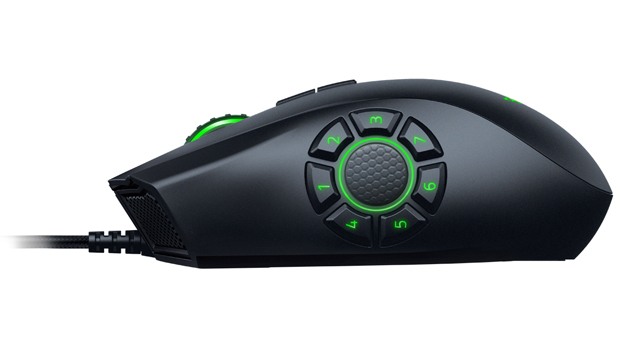 The first thing that you notice about the Razer Naga Hex v2 is its fancy green packaging that plays home for this mouse until it's adopted by the player. So out of the box is a sleek looking mouse that nicely rests in your right hand (sorry lefties), with a tilt click scroll-wheel, 14 programmable buttons, including its 7-button mechanical thumb wheel which is ideal for games like League of Legends, Heroes of the Storm or Dota 2.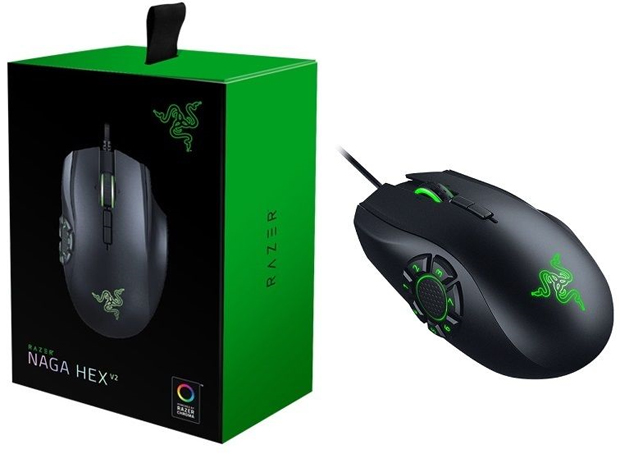 Add in the textured scroll wheel plus the rubberised thumb grip for additional control, ultra slick mouse feet for smooth play and you have everything you need to ensure you have the edge when it comes to MOBA gaming. Installation? What installation! Once I plugged the generous 2.1metre braided cable into our Windows 10 machine, the O/S automatically detected the mouse. Sure, you need to install the Razer software to customise the mouse but that's also very easy.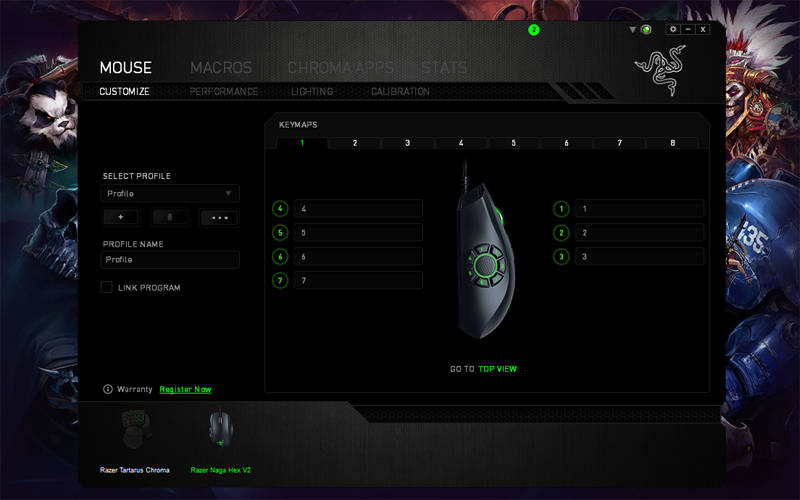 In relation to size, it's pretty much a standard sized mouse with a slightly more ergonomic design which makes it quite comfortable to use and measures in at 119x75x43mm with a reasonable weight of 135 grams. Furthermore and by installing the Razer software called Synapse, this allows you to customise the button configurations (or use the preconfigured MOBA ones) in order to get the most out of the product and of course, ensure that you have your controls right where you want them.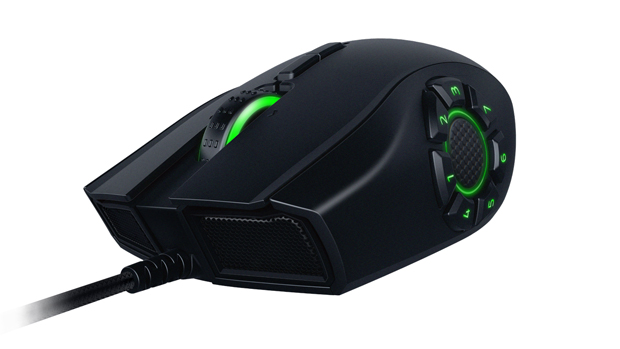 Given that, this mouse works with all mouse games and whether it's controlling my Terran army in Star Craft II, exploring the richness of The Witcher 3: Blood & Wine or dispatching my enemies in Star Wars Battlefront, this mouse met my gaming needs. However as it was created for MOBA gaming, I tested the Naga Hex out on titles like Dota 2 and Heroes of the Storm and I must admit that the 7-button mechanical thumb wheel is a godsend as it gave me quick access to certain shortcuts in that game. Sure, it took a few days to remember where the buttons were but once you do, it really enhances your gaming.
In terms of accuracy, the Naga Hex v2 is a very accurate mouse thanks to its true 16,000 DPI 5G laser sensor which also makes it a great product for software like Photoshop or CAD due to its unparalleled precision and I loved the tilt click scroll wheel. Then you have the Razer Chroma option which allows you to customise the lighting on the mouse with a palette boasting 16.8 million colours with three different zones. However, you can't beat the very cool glow of either a light green or a cool blue in my books.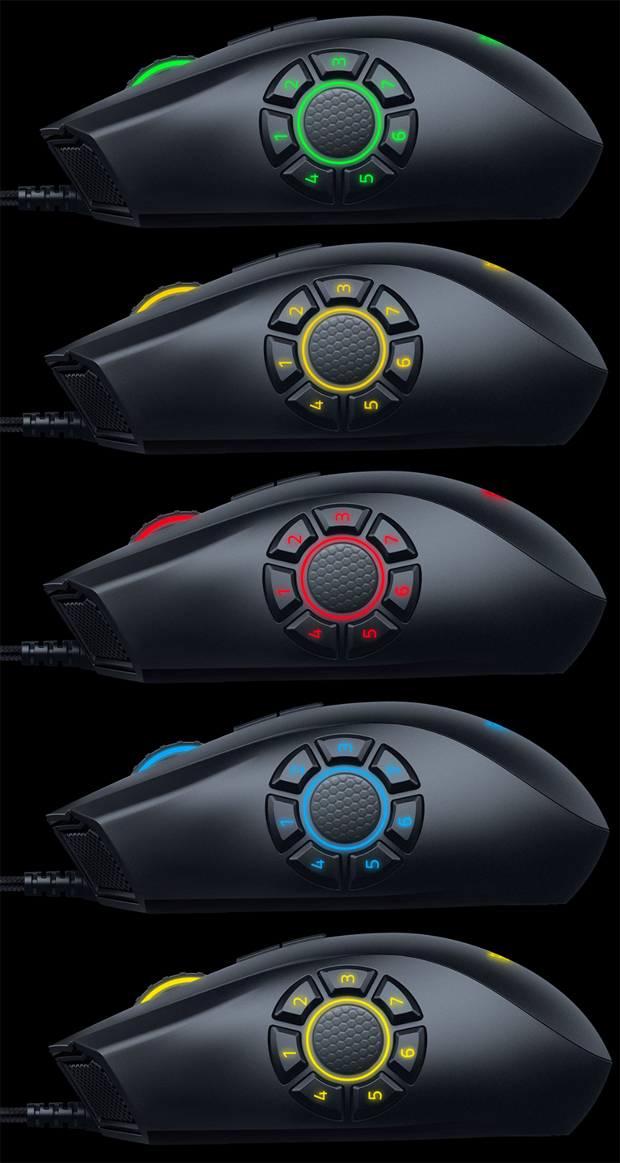 Final Thoughts?
Can I fault the Razer Naga Hex v2? No! Is it an awesome mouse to suit all my MOBA needs? Pretty much! So at the end of the day, the Razer Naga Hex v2 is a well-designed mouse with some great features like it's powerful sensor for accuracy, well placed buttons and it's oh so cool Chroma lighting which almost makes this mouse a living breathing product. Installation is easy, the software is very intuitive and if you're a fan of MOBA's like League of Legends or Heroes of the Storm, this may be the mouse for you!
Available for $139.95AUD (July) from http://www.razerzone.com/au-en/store/razer-naga-hex-v2
Features
7-button mechanical thumb wheel
Yotal of 14 MOBA optimized programmable buttons
Rubberized thumb grip
True 16,000 DPI 5G laser sensor
Tilt click scroll wheel
Razer Chroma lighting with 16.8 million customisable color options
Inter-device color synchronization
Up to 210 inches per second / 50 G acceleration
1000 Hz Ultrapolling / 1 ms response time
Zero-acoustic Ultraslick mouse feet
Razer Synapse enabled
2.1 m / 7 ft braided fiber USB cable
Size : 119 mm / 4.68 in. (Length) x 75 mm / 2.95 in. (Width) x 43 mm / 1.69 in. (Height)
Weight: 135 g / 0.30 lbs. with cable