Hardware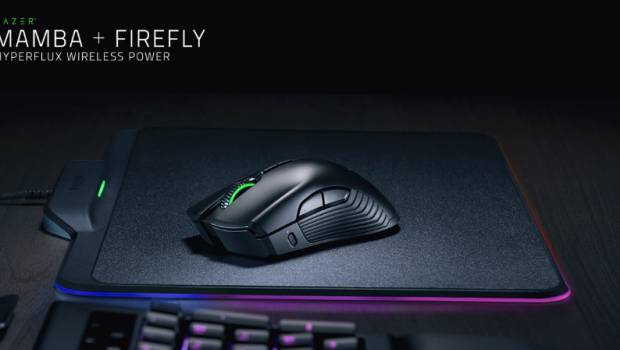 Published on March 28th, 2018 | by Admin
Razer Mamba + Firefly Hyperflux Wireless Power Review
Summary: Razer Mamba + Firefly Hyperflux Wireless Power provides you with (almost) unlimited power for your wireless gaming mouse
Razer's new wireless power mouse pad mat sounds like it's a part for the DeLorean DMC-12 from Back to the Future… if you're old enough to remember and this flux capacitor… er… Mamba + Firefly Hyperflux Wireless Power is obviously a gaming product that gives users true wireless freedom for both power and communication to the mouse. In essence, this wireless mouse gets it charge from the mouse pad which is connected to your gaming rig via a USB connection.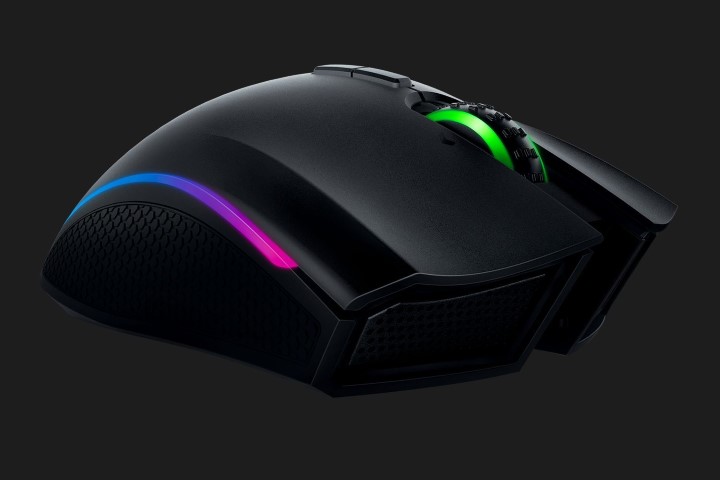 There are two elements to this product which include the Razer Firefly Hyperflux Mouse Mat plus the Razer Mamba Hyperflux Gaming Mouse. Needless to say and as a long-term writer for Impulse Gamer, I was very excited to review this product and when the box arrived, it was like opening up some premium gaming collectible and like other products from Razer, both parts of this kit scream gamer… Christmas indeed came early!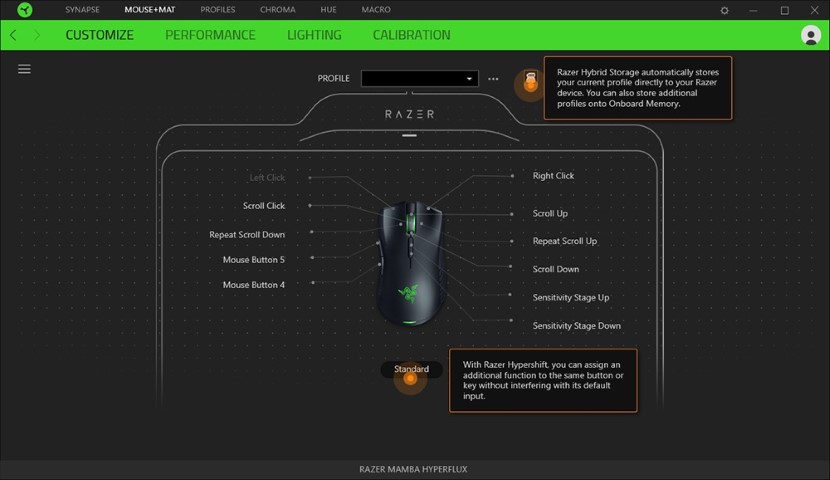 The Firefly Hyperflux Mouse Mat even comes with a dual hard and cloth mat surface, however as I'm a traditionalist, the cloth surface did feel far superior for my preferences. The Firefly measures at 355mm x 282.5mm x 12.9mm that is a good size for a mouse mat with a weight of 643 grams, including a non-slip base.
Complementing the design is the generous 2.1 metre USB cable and Razer's Chroma technology which gives the user access to RGB lighting on the base of the mat with up to 16.8 million colours, including both preset and custom effects. All in all, it's a well-designed mouse pad and definitely makes your mouse almost glide over the surface.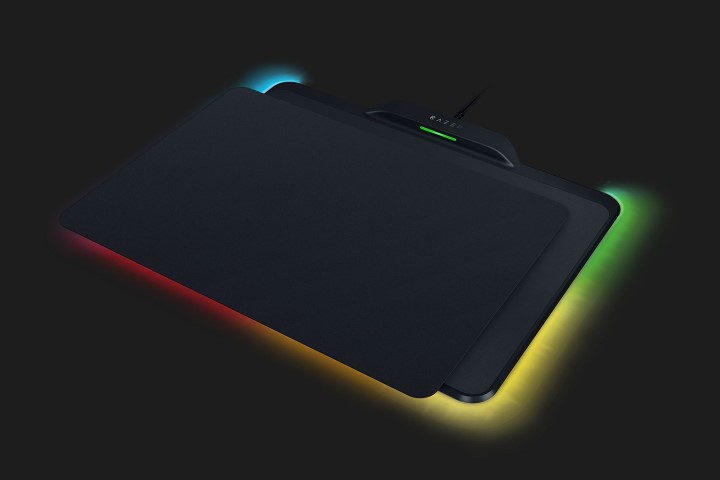 Then you have the wireless Mamba mouse which never needs charging while it glides over the Firefly, however it does include a detachable 2.1 metre cable and weighs in at just 96 grams which makes this mouse ultra-light. However if you're looking for accuracy, you've come to the right place because its powered by a 5G optical sensor which supports a DPI of up to 16,000.
Add in mechanical switches for super responsive buttons, a gaming grade tactical scroll wheel, 1000Hz ultra polling and nine programmable buttons, Chroma lighting and you literally have everything you need in this mouse while you duke it out on the virtual battlefield. I tested the mouse with titles that included Overwatch, Tomb Raider, Call of Duty World War II, Paladins, StarCraft and Diablo III… with the mouse ticking all the right boxes, especially for online gaming.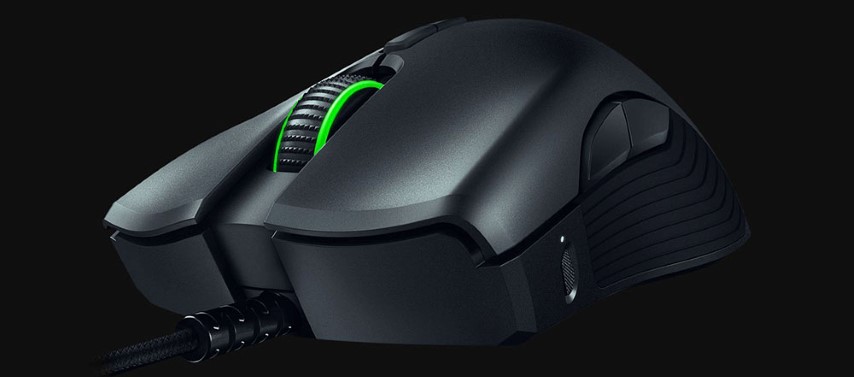 Final Thoughts?
BAM! Welcome to the almost world of unlimited power for your wireless mouse.
Razer have successfully created a great hybrid product that gives the user a 'powered' mouse mat in order to charge your wireless gaming mouse thanks to the sorcerery… err… technology included in this product. So if you're looking for a great gaming mouse with unparalleled accuracty that never needs to be charged while connected to the Firefly, then you have come to the right place.
Recomnended!
Razer Mamba HyperFlux Features
Razer HyperFlux Wireless Power Technology
Adaptive Frequency Technology
Mouse cable for use in wired mode without power mat
Razer 5G optical sensor with true 16,000 DPI
Up to 450 inches per second (IPS) / 50 G acceleration
Nine independently programmable Hyperesponse buttons
Razer™ Mechanical Mouse Switches
Gaming-grade tactile scroll wheel
Ergonomic right-handed design with enhanced rubber side grips
Razer Chroma™ lighting with 16.8 million customizable color options
1000 Hz Ultrapolling
Razer Synapse 3 (Beta) enabled
Approximate size: 124.7 mm / 4.90 in (Length) X 70.1 mm / 2.75 in (Width) X 43.2 mm / 1.70 in (Height)
Approximate weight (excluding cable): 96 g / 0.211 lbs
Cable length: 2.1 m / 6.89 ft (For using mouse in wired mode when away from Razer HyperFlux enabled wireless power mat)
Razer Firefly HyperFlux
Razer HyperFlux Wireless Power Technology
Dual hard and cloth mat surfaces
Optimized surface coating for highly responsive tracking
Razer Chroma™ lighting with 16.8 million customizable color options
Non-slip rubber base
Razer Synapse 3 (Beta) enabled
Approximate size: 355 mm / 13.97 in (Length) X 282.5 mm / 11.12 in (Width) X
12.9 mm / 0.50 in (Height)
Approximate weight (excluding cable): 643 g / 1.41 lbs
Cable length: 2.1 m / 6.89 ft