Hardware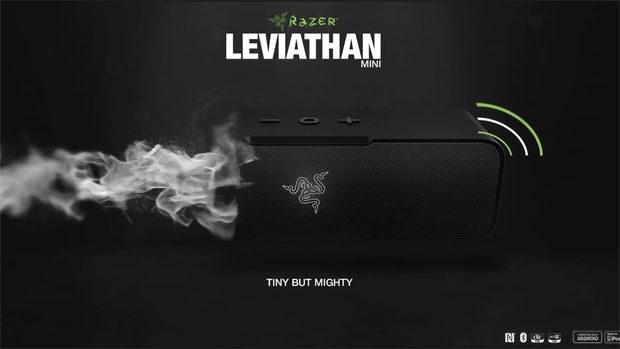 Published on August 3rd, 2016 | by James Wright
Razer Leviathan Mini Review
Summary: The Leviathan Mini from Razer produces some powerful sound for such a portable device
In classic literature, the word Leviathan was used to reference great whales and because of the reference in the bible, it's also been associated with gigantic sea monsters. So when I saw the size of the Razer Leviathan Mini, I had a little chuckle at its size but at its audio heart, it is definitely a mini 'Leviathan' when it comes to sound and is also the 'baby brother' of the full-size Leviathan which supports 5.1 sound.
So what exactly is the Razer Leviathan Mini? It's basically portable Bluetooth (version 4) speaker that produces some excellent audio on the go. The product also supports NFC-Bluetooth connectivity as well in order to make pairing even faster, provided your device supports this feature.
Technical Specifications
Size
Dimensions : 54 mm / 2.12" (L) x 185 mm / 3.34" (W) x 55 mm / 2.16" (H)
Weight : 550 g / 1.21 lbs
Battery
Battery Battery type : 2600 mAH rechargeable Lithium-ion battery
Battery life : Up to 10 hours
Charge time : 4 hours
Range
Range Bluetooth wireless range : 10 m / 30 ft
Combo Play wireless range : 4 m / 13 ft
Speakers
Speakers Total power output : 24 W (12 W x 2)
Frequency response rate : 50 Hz -20 KHz
Drivers : 2 x 45 mm / 1.77" neodymium magnets
Passive Radiators: 2 x 40 mm / 1.57" x 70 mm / 2.75"
Impedance : 4 Ω
Microphone
Microphone Omnidirectional microphone with Clear Voice Capture Technology
Size : 4mm / 0.15"
Audio Connection Methods
Audio Devices that supports Bluetooth® wireless audio profile [Advanced Audio Distribution Profile (A2DP)]
3.5 mm audio jack
Calls
Calls Devices that support Bluetooth® Hands-Free Profile (HFP1.5)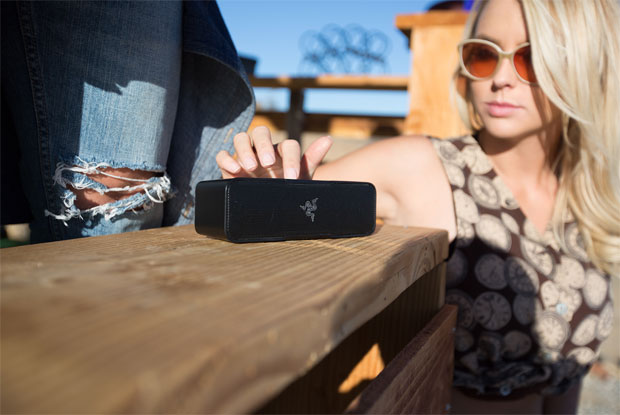 With a recommended price of $279AUD (Aug 2016), the Leviathan is a well-designed product that measures at 64 x 185 x 55mm and weighs 538 grams which is encased in a carbon fibre shell and a rubber base on the bottom to keep it in place. Inside the Leviathan Mini are two 45mm drivers plus passive radiators to help produce the audio.
On top of the device are the controls which include volume and a sync button. At the back of the unit are the power and Bluetooth buttons, micro USB port for charging the device plus a 3.5 auxiliary jack to connect other audio devices. All in all, it's a well-designed and good looking product but I wish the 3.5mm audio cable was a little longer. Given its weight of just half a kilogram, it's quite a portable little unit and comes with a handy carry bag as well.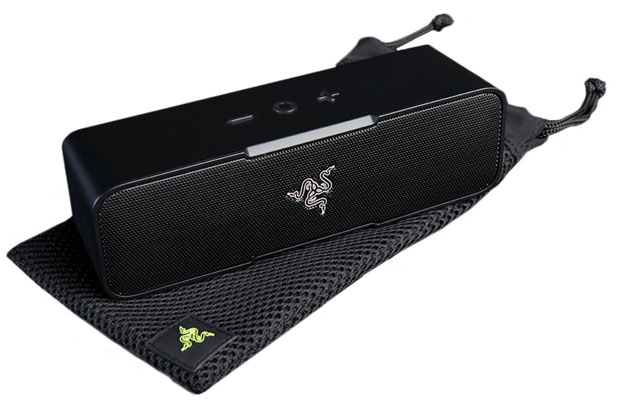 In terms of battery life, the Leviathan Mini boasts a 2,600mAH battery with over 10-hours of continuous music playing that is of course dependent on a number of factors like audio quality, volume and distance to Bluetooth device which is 30 metres. Pairing the Leviathan Mini to your Bluetooth device is quite easy and is pretty much like any other product that uses this technology… search, pair and play. However if you have a NFC-Bluetooth compatible device, it's almost like pay wave with its touch and go technology.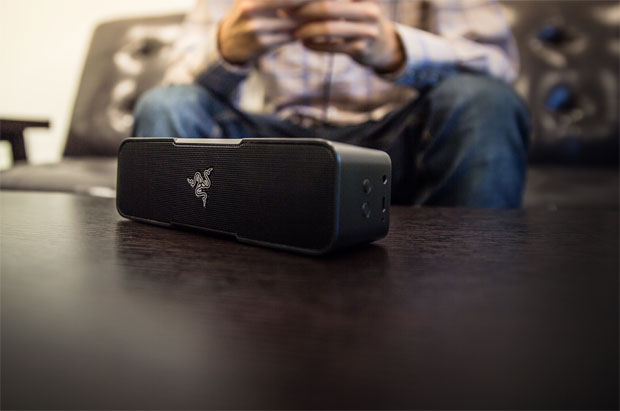 Another interesting element is that you can pair an additional Leviathan Mini as well in order to give you that true stereo effect. However this will of course double the price so you might be better getting a larger sound bar. Then you have this clever feature of the Mini called Razer's 'Clear Voice Capture' technology which allows you to use the product as a speakerphone that is great if you're busy cooking in the kitchen or something. The quality of this technology was quite clear and loud.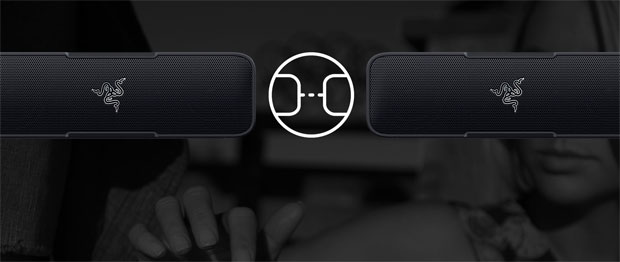 So once paired to our Samsung Galaxy S7, the Leviathan Mini produced exceptionally clear audio with decent audio levels and minimal distortion. If the volume is maxed out and depending on the music, the audio did become a little wavy but overall, it does a good job with the sound, whether that's music, films or even gaming. Given that, lows, mid-range and highs were well balanced but some music did need some subtle adjusting. Furthermore, it can be quite loud as well which is another highlight of this product, considering how small it is and with that said, bigger does not mean better.
Final Thoughts?
In the end, the Leviathan Mini is a well-designed product from Razer that boasts good battery life, great audio and easy setup. So if you're looking for some portable music, the Leviathan Mini definitely ticks all the right boxes, particularly if you're an audiophile who wants sound wherever they go!