Hardware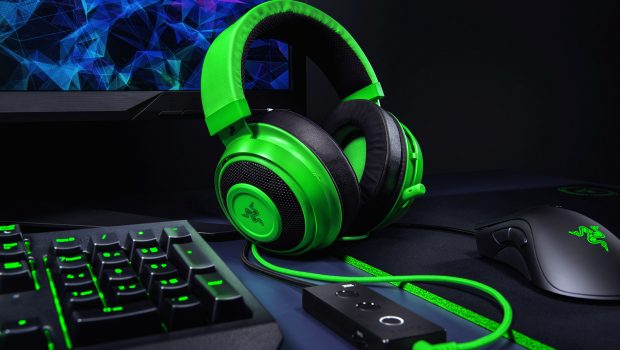 Published on December 8th, 2018 | by Admin
Razer Kraken Tournament Edition Review
Summary: Razer Kraken Tournament Edition channels an impressive faux 360 degrees audio experience to help immerse you into games and movies!
With an online price from around $150AUD (December 2018), Razer have released another new gaming headset with their Kraken Tournament Edition that comes with a wealth of features and boasts decent audio quality to help transport you into these virtual gaming worlds.
However the main selling point of the Razer Kraken Tournament Edition gaming headset is the inclusion of THX Spatial Audio which creates a 360 degrees audio experience that enhances directional sound while playing games and watching movies.
This is achieved through the USB audio controller and Razer Synapse 3 software which really does enhance the overall audio ambience… oh… and check out the frigging green colouring, too damn awesome!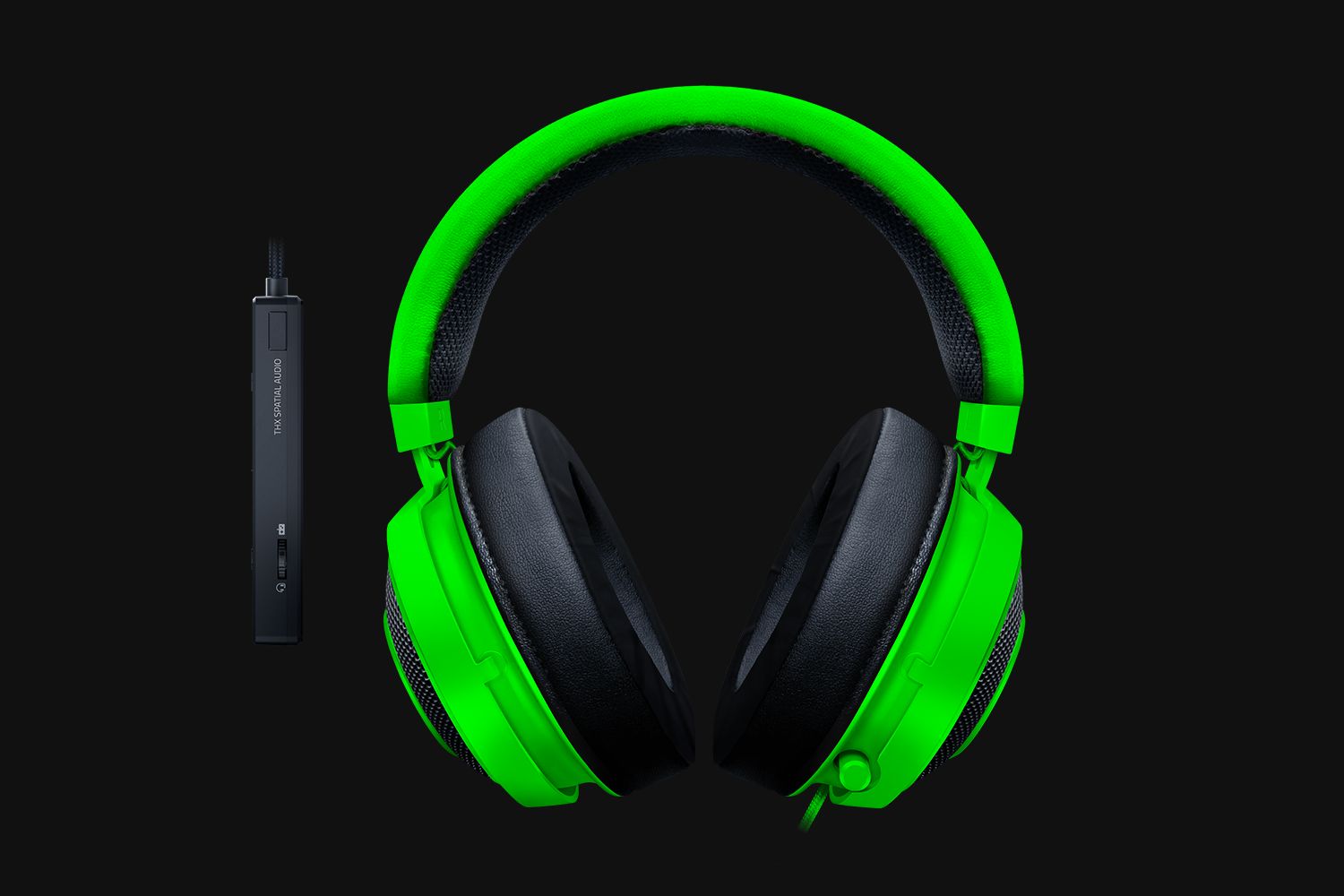 Adding to the design Razer Kraken Tournament Edition are the custom-tuned 50mm drivers which are quite powerful for a gaming headset and does allow for clearer and louder audio experience with adjustable bass control for additional bang.
As the headset has been ergonomically designed, this definitely increases the comfort levels thanks to the ultra-soft headset padding, lightweight aluminium frame and my favourite element, cooling gel-infused ear cushions which reduce heat. The earcups also create an element of noise reduction as well that helps in keeping your concentration in the game.
In term of appearance, the Razer Kraken Tournament Edition is a well-designed gaming headset which really channels that gamer aesthetics well, including the ability to use this company's Chroma lighting effect which is a must have for tournaments. Furthermore, the USB controller has excellent placement for its controls which gives you easy access to volume and mute, including the ability to adjust the bass and enable or disable the THX spatial audio feature.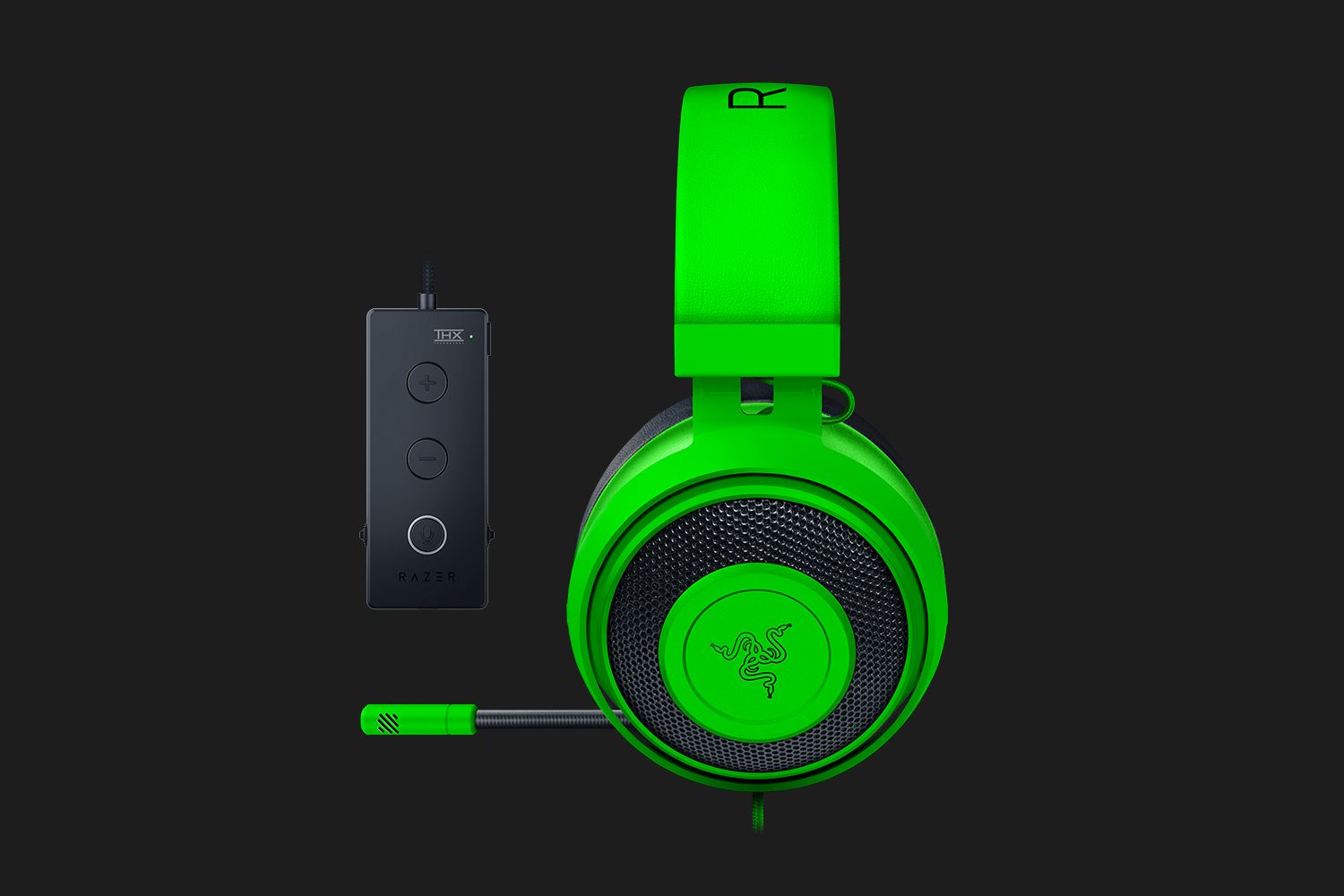 However it's all about sound quality and the Razer Kraken Tournament Edition not only met this brief but exceeded our expectations. Audio levels were flawless and whether this was highs and mids, everything was clear without any distortion. This included bass and games such as Battlefield V and Call of Duty Black Ops sounded great when the action commenced and with the THX Spatial Audio aspect, it definitely creates this impressive simulated 360 audio experience.
Other titles like Red Dead Redemption II and Shadow of the Tomb Raider was far superior than our room-based speakers as you could hear the background ambience of the audio that as a result, helped you become more connected to these virtual gaming worlds.
Furthermore, the retractable microphone on the Razer Kraken Tournament Edition does its job well and my colleagues and teammates had no issues with hearing me whatsoever. I found the microphone quite clear when my colleague was using it but an element of noise cancelling technology would have been welcome.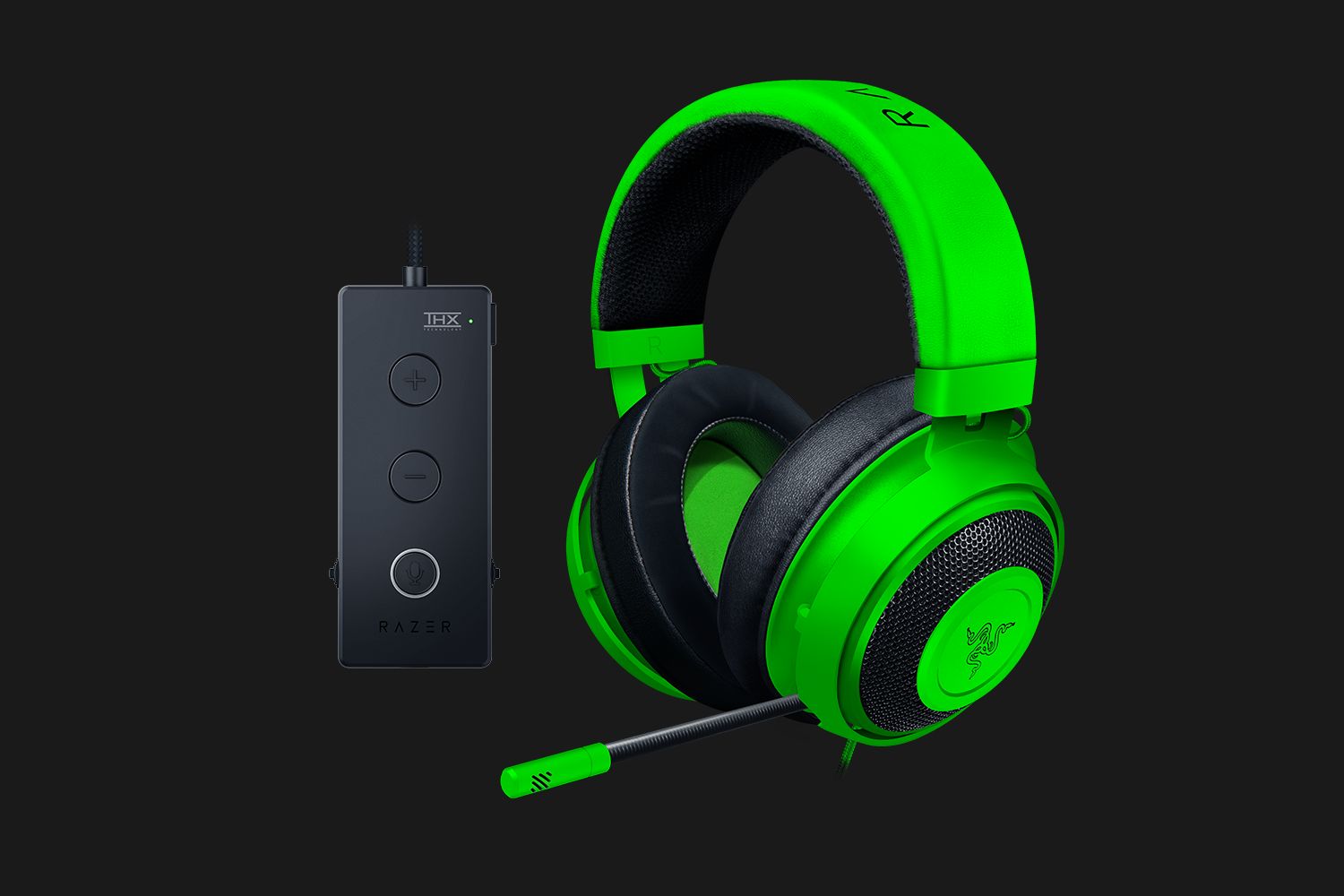 Final Thoughts?
The Razer Kraken Tournament Edition gaming headset is great value for money that gives the user some exceptional audio quality, including THX spatial audio which creates this simulated 360 sound experience and it does it quite well. Adding to the features is its design that has been built for comfort and longer then long gaming sessions which definitely makes this my go-to gaming head. It also looks pretty damn sweet!
Check it out!
Razer Kraken Tournament Edition Technical Specifications
Headphones
Frequency response: 12 Hz – 28 kHz
Impedance: 32 Ω @ 1 kHz
Sensitivity (@1 kHz): 109 ± 3 dB
Input power: 30 mW (Max)
Drivers: 50 mm, with Neodymium magnets
Inner ear cup diameter: 56 mm / 2.2 in
Connection type: Analog 3.5 mm
Ultra-durable Kevlar™ reinforced cable
Cable length: 1.3 m / 4.27 ft.
Approx. weight: 322 g / 0.71 lbs
Oval ear cushions: Designed for full-ear coverage with cooling gel, perfect for long-wearing comfort
Microphone
Frequency response: 100 Hz – 10 kHz
Impedance: 32 Ω @ 1 kHz
Signal-to-noise ratio: > 60 dB
Sensitivity (@1 kHz): -42 ± 3 dB
Pick-up pattern: Unidirectional ECM boom
In-line control
Analog volume control wheel
Microphone quick mute toggle
Audio usage
Devices with 3.5 mm audio jack
PC with USB port; PlayStation 4**
**Only 2.0 audio available on PS4
Audio + Microphone Usage
Devices with 3.5 mm audio + mic combined jack
USB dongle
Controls: Vol up/down, Bass up/down, THX Spatial On/Off*, Mic mute, Game/Chat balance*
Cable length: 2.0m
System Requirements
PC with USB port; PlayStation 4**
Windows™ 10 / Windows™ 8 / Windows™ 7
Internet connection for driver installation
At least 500 MB of free hard disk space
**Only 2.0 audio available on PS4